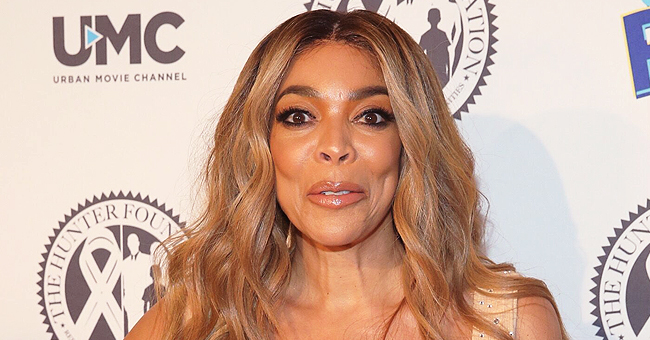 Getty images
Wendy Williams Biopic Will Detail Her Addiction & Sexual Relationships: Report
New reports have it that Wendy Williams' soon-to-be-released biographical movie will feature some juicy "scandalous" matters.
The biopic is titled "Just Wendy," and an exclusive report by TMZ has it that it will explicitly detail Williams' personal life. According to the new update, the movie is set to focus on sensitive matters like how the famous television host rose to fame, her sex life, and many more.
"JUST WENDY"
The biopic is the first of its kind for Wendy Williams, and it is set to air sometime next year on Lifetime. Sources from Lifetime have disclosed that the movie will not only settle on the apparent subjects surrounding Wendy like her addiction to cocaine.
What is, however, even more, is the revelation that the biopic will also depict two other aspects of Wendy's life that have never been heard of. The first is of how the gorgeous entertainer was once fat-shamed by her family. The second is most startling as it revolves about her experience getting raped by a world-famous artist.
The movie will cover about 45 years from when Wendy was just ten years old until her 55th year. Also included is Wendy's encounter with racism and sexism as she made her way up the success ladder in Hollywood.
Almost as expected, the movie will tell little-known facts about her years-long marriage to ex Kevin Hunter as well as their separation and her relationship with Mo'Nique.
According to reports, the movie will be executive produced by the established filmmaker, Will Packer. Wendy, alongside Leigh Davenport, will write the screenplay, and knowing bubbly Wendy, it is sure to be an epic one.
While speaking to TMZ recently, the mother of one let on little details about the upcoming film. She explained to the paparazzi that she wants all of the actors to be "relatively unknown," so that they don't take away from her story.
WENDY WILL NOT FEATURE AT ALL
It adds a dash of importance and mystery to a biopic when the real person makes an appearance, albeit playing a minor role. That is, however, not the case for "Just Wendy" as sources claim that there will be at least two different Wendys in the movie but the real Wendy ain't one of them.
"Just Wendy" will air sometime next year on Lifetime and it already holds promises of being a rather interesting watch. Because really who wouldn't enjoy a good story packed with juicy details like Wendy's?
Please fill in your e-mail so we can share with you our top stories!