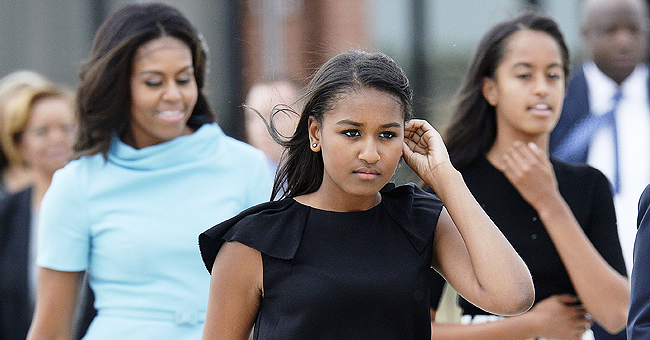 Getty Images
Real Name, Serious Illness, Summer Job: Things You May Not Know about Sasha Obama
Sasha Obama grew up under the eyes of an entire nation as the youngest daughter of former President Barack Obama. Now that she's on her way to college, here are little known facts about the beautiful 18-year-old girl.
Barack and Michelle Obama pride themselves on giving their daughters, Malia and Sasha, a "normal" upbringing despite all the security measures and restrictions they had as first daughters during Barack's two terms in the White House.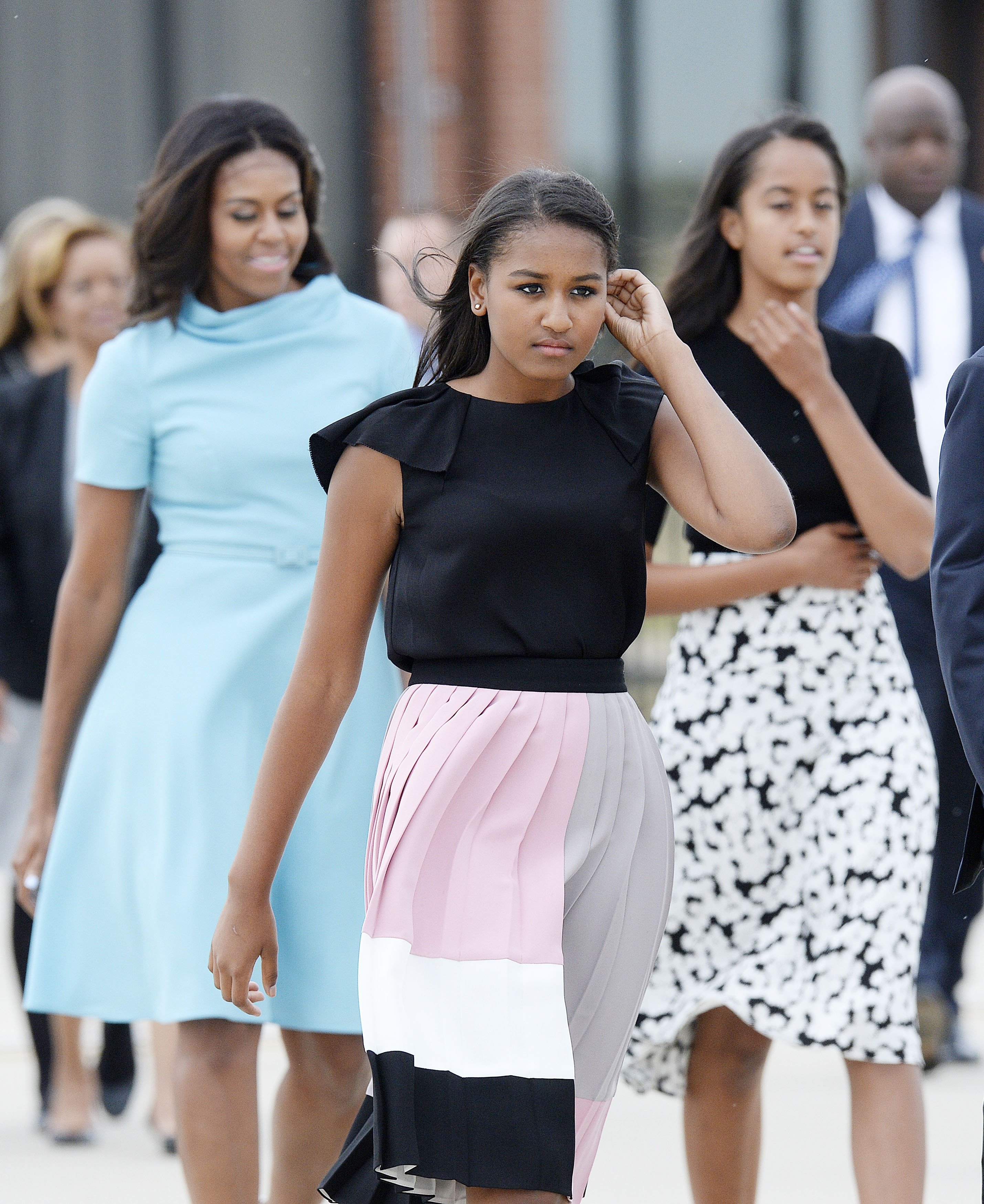 Sasha Obama arrives with her family to welcome His Holiness Pope Francis on his arrival from Cuba September 22, 2015. | Photo: GettyImages
"Our focus was to make sure they just did what they were supposed to do, and that meant we had to pretend like all the craziness around them wasn't happening," Michelle told Gayle King at the recent Essence Festival. And added:
"For eight years, it was like, 'Yup, yup, your dad's president. That doesn't have anything to do with you. Just take your lil' butt to school. Yes, you have security, just ignore them. They're not here for you.'"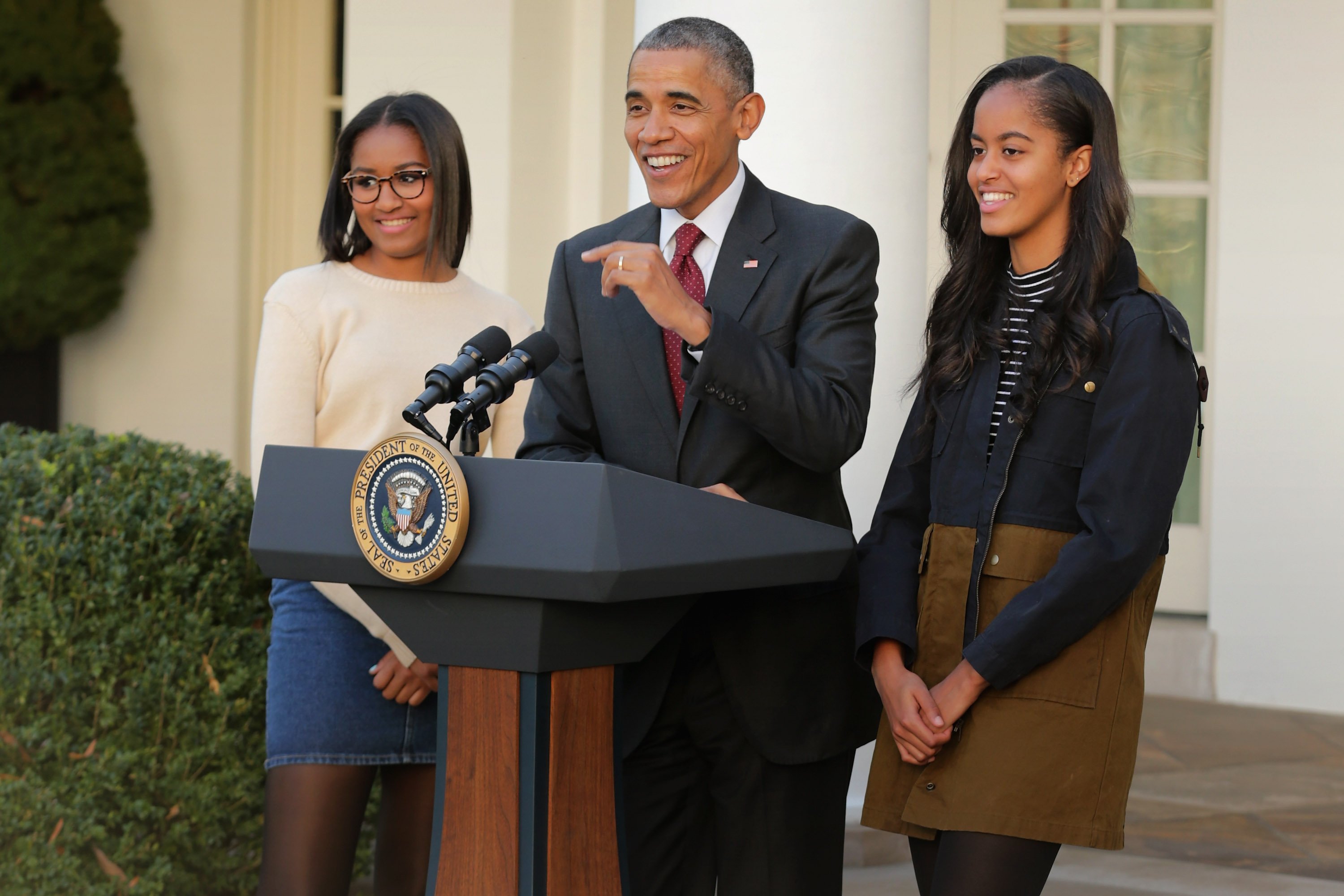 Former president Barack Obama delivers remarks with his daughters Sasha and Malia during the annual turkey pardoning ceremony in the Rose Garden at the White House November 25, 2015. | Photo: GettyImages
Despite all the hassle, Malia, a Harvard student, and Sasha, a recent high school graduate, turned out just fine.
SASHA OBAMA'S REAL NAME
Sasha, who the world met when she was just 7, is now set to start college at the University of Michigan this fall, although the news is yet to be confirmed.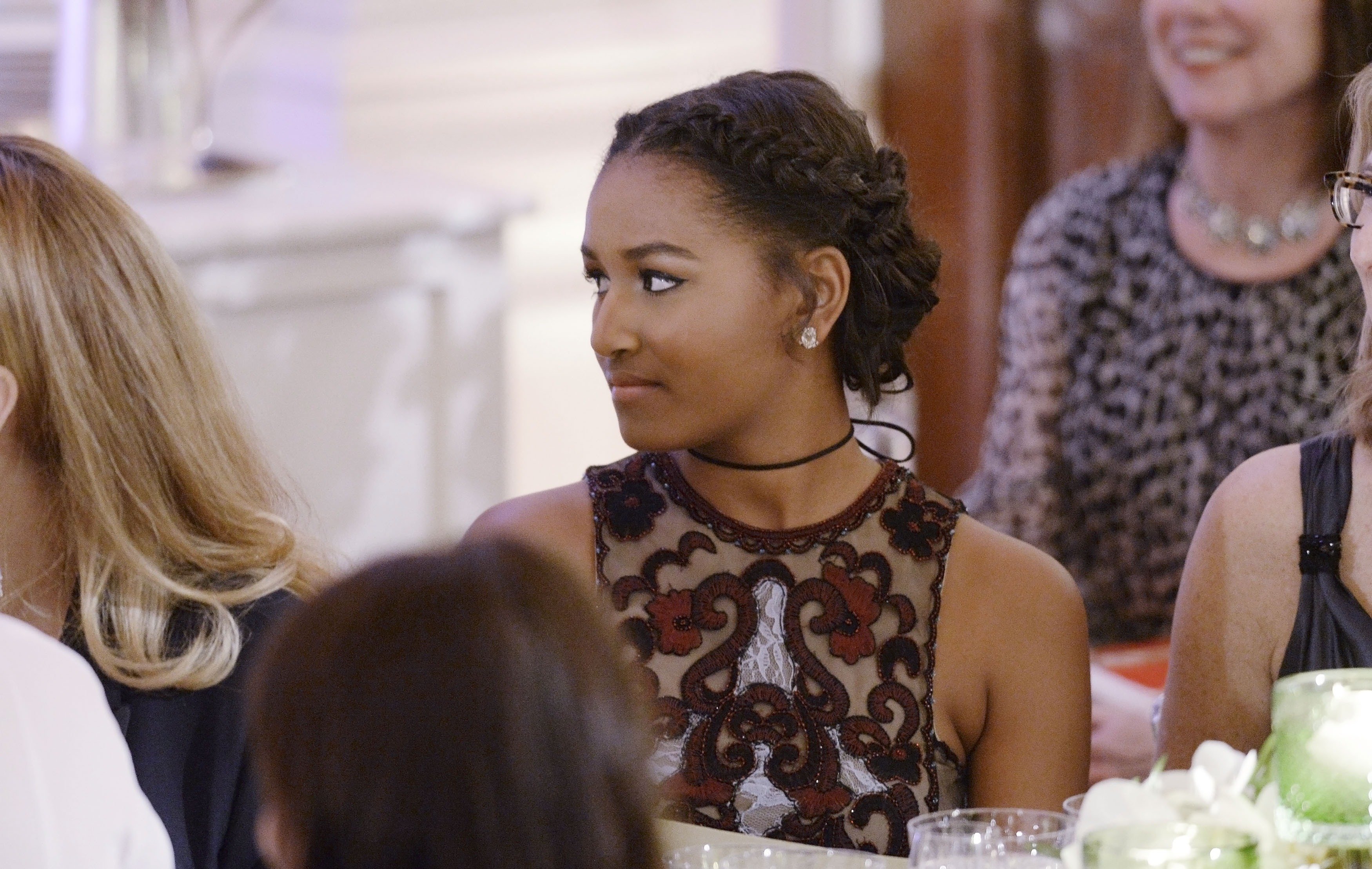 Sasha Obama attends a State Dinner at the White House March 10, 2016. | Photo: GettyImages
"We could've felt bad for them, and there would've been a truth there. But our view was this is their life, and we can't apologize for the life they have because a whole lot of it is good." Michelle Obama.
And even though the girl has been on the public's radar for a while, there are still some little unknown or rarely known facts about her. For example, Sasha is not her real name.
Although her parents, sister, and everyone call her Sasha, her full name is Natasha. The information was made public only a few years ago when she used it on her summer job at Martha's Vineyard.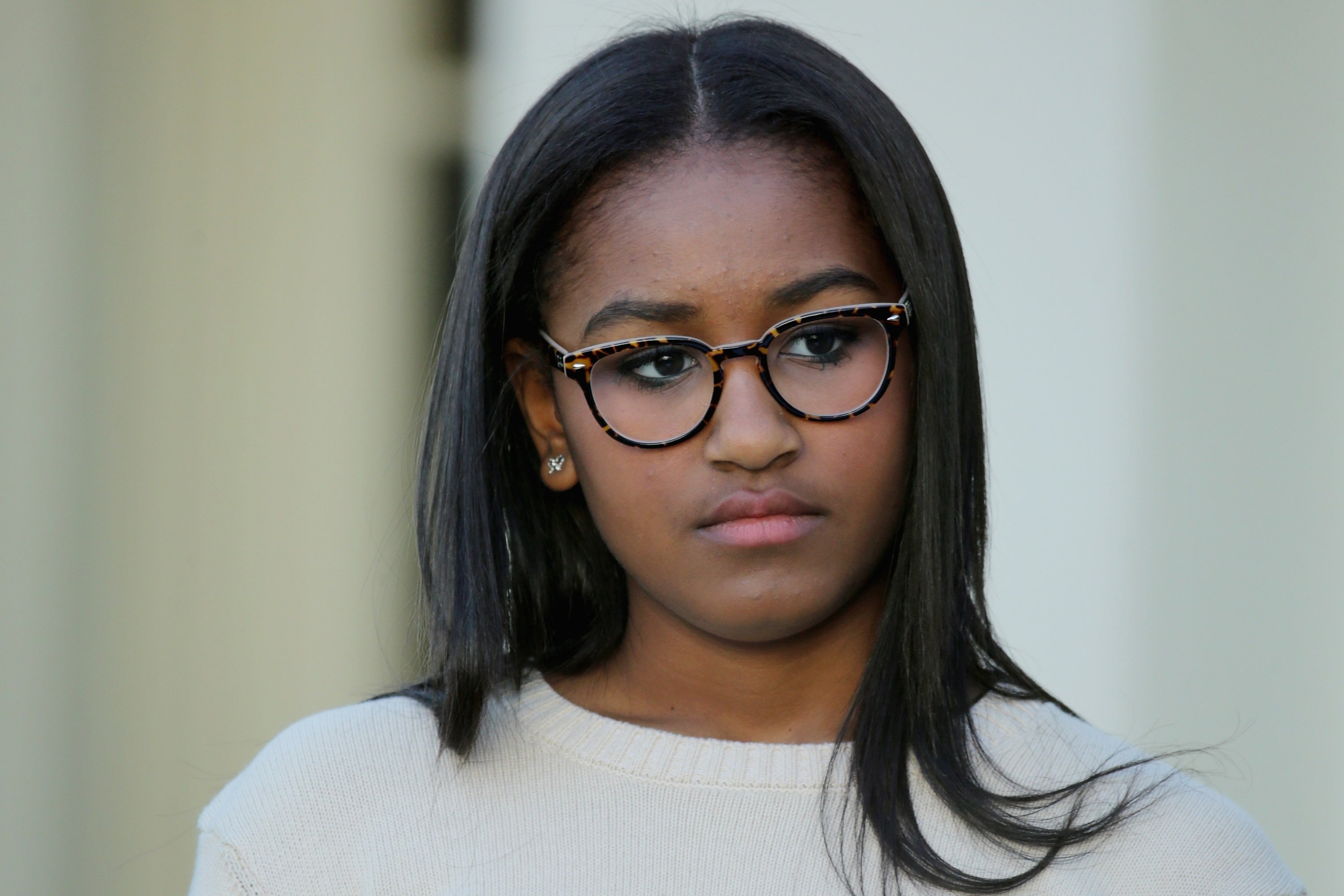 Sasha Obama during the annual turkey pardoning ceremony in the Rose Garden at the White House November 25, 2015. | Photo: GettyImages
WORKING LIKE ANY OTHER TEENAGER
Getting a job wasn't really a necessity for Sasha Obama, but like any other teenager, it seems like her parents made her experience the reality of getting a summer job instead of lazying around during vacations from school.
So, in 2016, Obama got a mid-time position at Nancy's, a seafood restaurant on the island of Martha's Vineyard, where the Obama family often go to enjoy their vacations in a peaceful environment.
According to a report from the Boston Herald, Sasha was working at the takeout window—surrounded by six Secret service agents—and also worked at the cash register, bused tables and helped with the preparations before the restaurant opened its doors for lunch.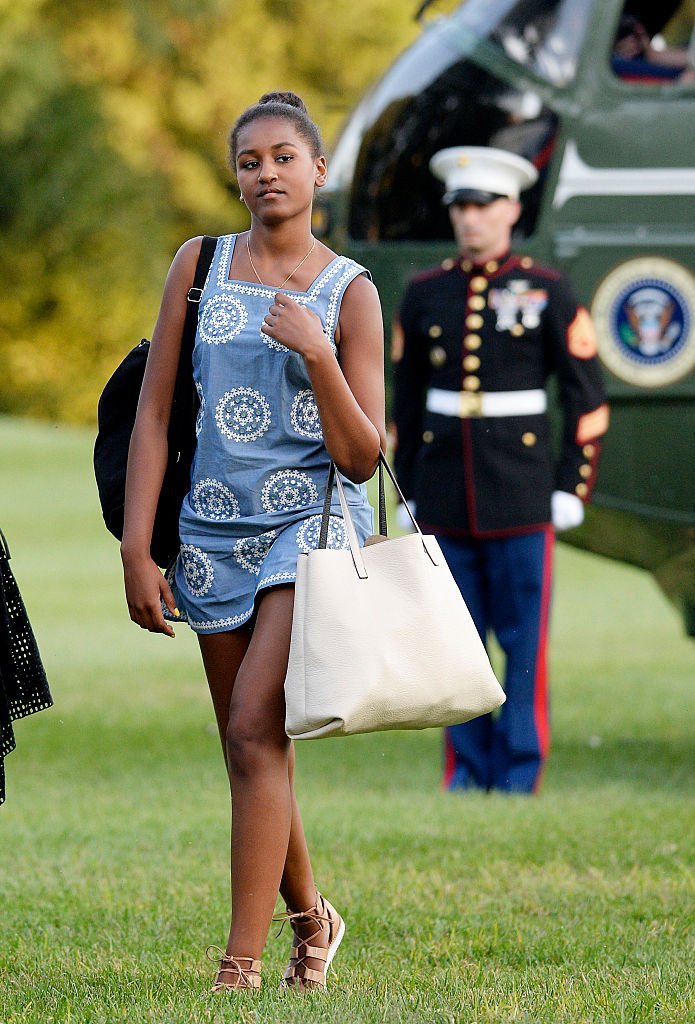 Sasha Obama arrives at the White House August 23, 2015 in Washington, D.C. from vacationing on Martha's Vineyard. | Photo: GettyImages
"She's been working downstairs at takeout," said a server at the eatery at the time. "We were wondering why there were six people helping this girl, but then we found out who it was."
The Obamas are not only clients at the restaurant, but also friends with the owner Joe Moujabber, which explains how Sasha scored the summer gig.
SASHA'S HEALTH SCARE
Michelle and Barack had talked on several occasions about going through one of the hardest times as parents when Sasha got sick while being a baby.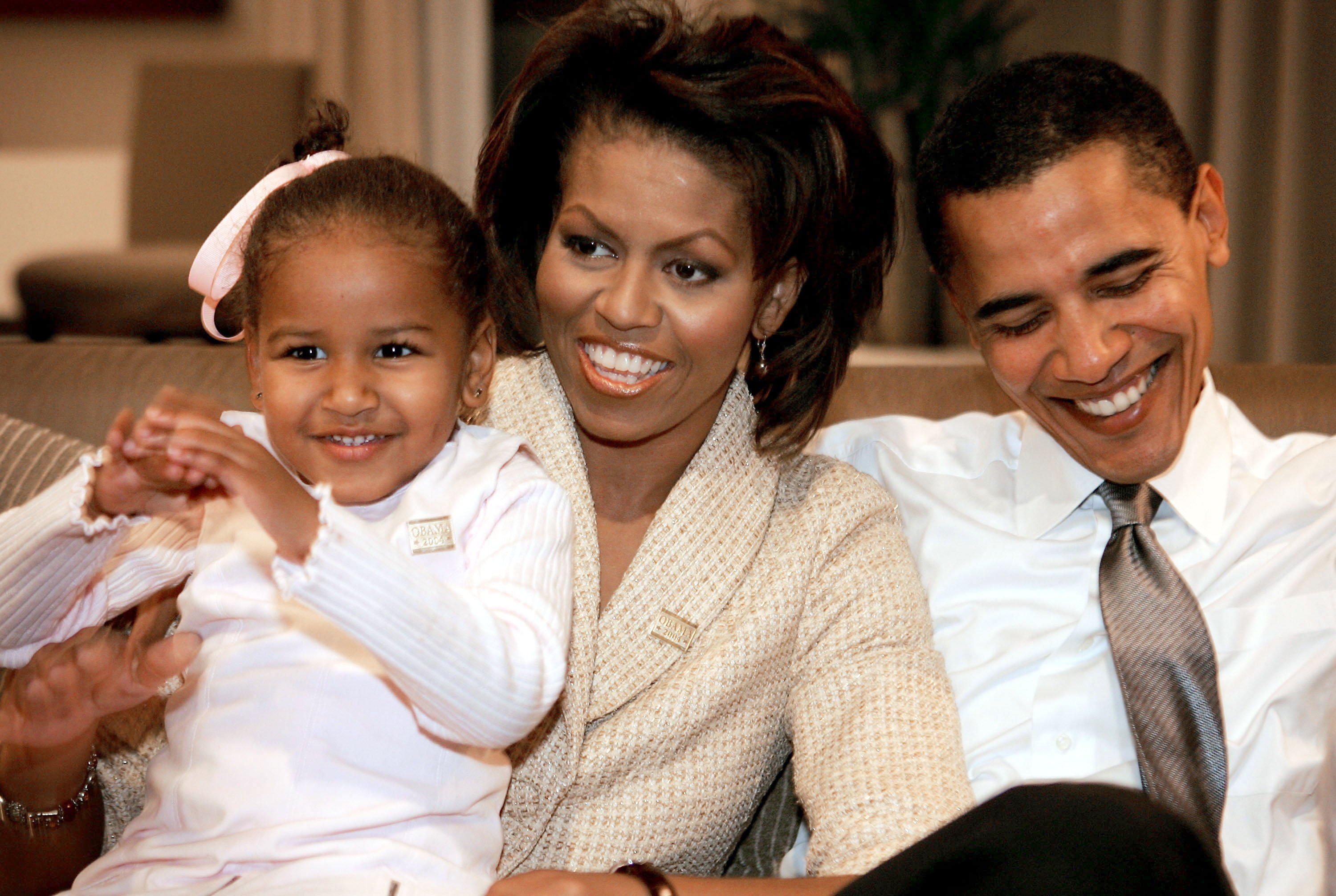 Barack Obama sits with his wife Michelle and daughters Sasha in a hotel room as they wait for election returns to come in November 2, 2004 in Chicago, Illinois. | Photo: GettyImages
According to a report from Politico, back in 2012, Obama talked about Sasha's health scare during his campaign.
"People ask me what was the hardest time in my life — they ask, well what about during the debt ceiling debate and this and that and the other thing," Obama said.
"Sasha got meningitis when she was three months old. I still remember going to the hospital together, and they had to give her a spinal tap."
"Your world narrows to this very small point," Obama added. "There's one thing you care about, and you don't care about anything else."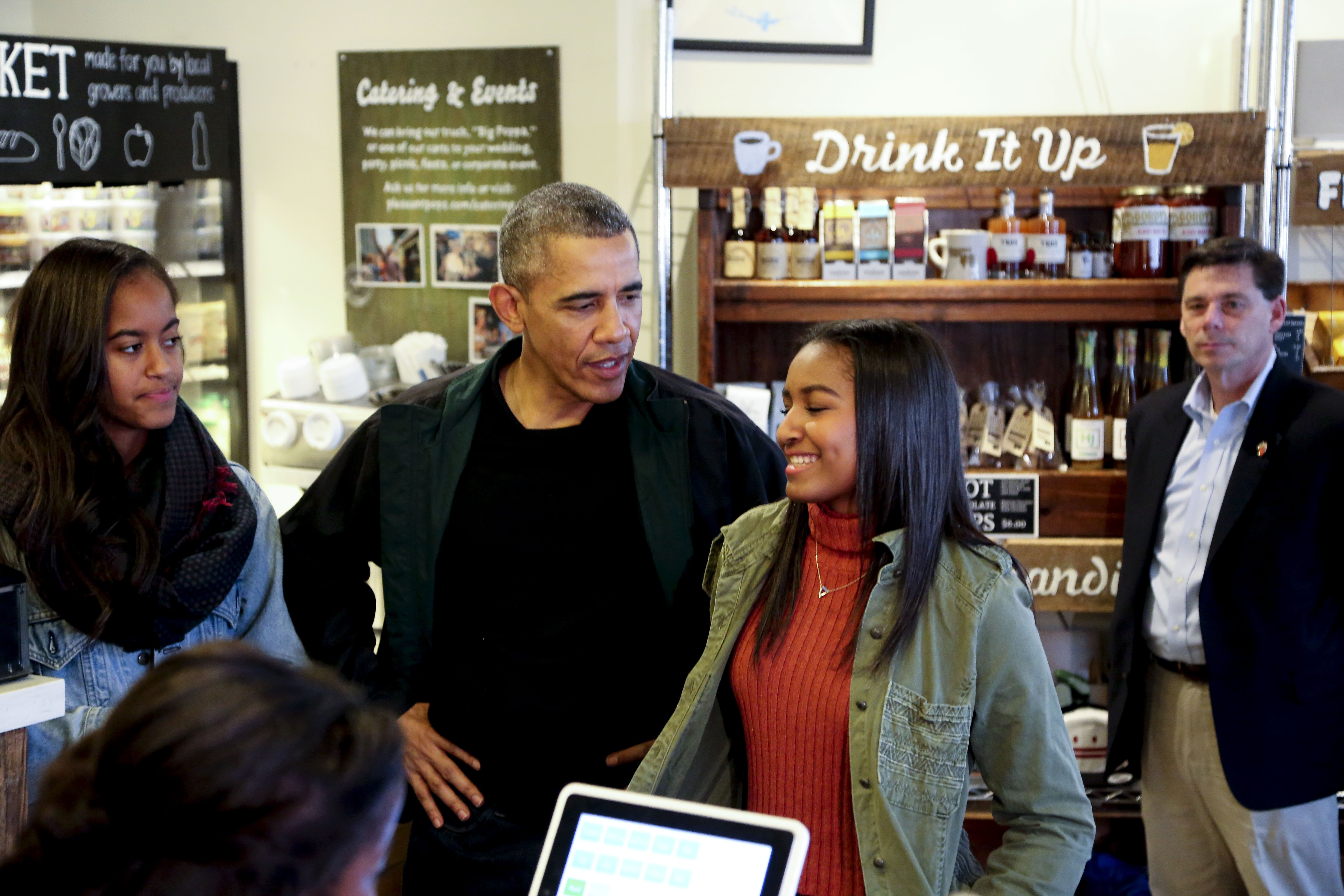 Barack Obama buys ice cream for his daughters Malia and Sasha at Pleasant Pops during Small Business Saturday on November 28, 2015. | Photo: GettyImages
Although the disease might leave permanent marks, fortunately for the Obamas, Sasha managed to overcome the scare without additional problems.
WINNING THE BEST ROOM TO HER DAD
On a visit to "The Ellen DeGeneres Show" last year, Michelle Obama revealed that after moving out of the White House, Sasha got the upper hand when it came to choosing her room at their new Washington D.C home.
"Sasha actually killed in this house. She has this two-room suite; it's all decked out. She has like a living room area and a bedroom," said the former first lady. When asked if Barack was okay with the arrangement, Michelle revealed that he was mad at Sasha.
"He's got the smallest room for his office. So he's really hating on her [Sasha]," she joked.
Sasha got to claim the biggest bedroom because her sister Malia rarely visits the home and stays in Massachusetts for most of the school year.
However, now that Sasha is gearing up for college, Michelle and Barack will be empty nesters.
SASHA'S SOCIAL MEDIA
Although no one really knows her usernames, Sasha Obama is on social media, probably under a pseudonym. The former president confirmed that "Sasha tweets" during his first appearance at one of 2017 Hillary Clinton rallies.
He also told Jimmy Kimmel on a visit to his show in 2016 that Sasha taught him everything about Snapchat. So, she must have an account too.
A NORMAL UPBRINGING
Despite being in the eye of the hurricane, Sasha and her sister Malia were raised as humble, smart, independent young girls. And although they sure missed some teenage experiences, their parents are not apologetic about the life they give them.
Talking about parenthood at the Obama Foundation summit in 2017, Michelle Obama explained that she and her husband were aware their kids were "living in a bubble," that they didn't have privacy and that they didn't have access to their father in a way.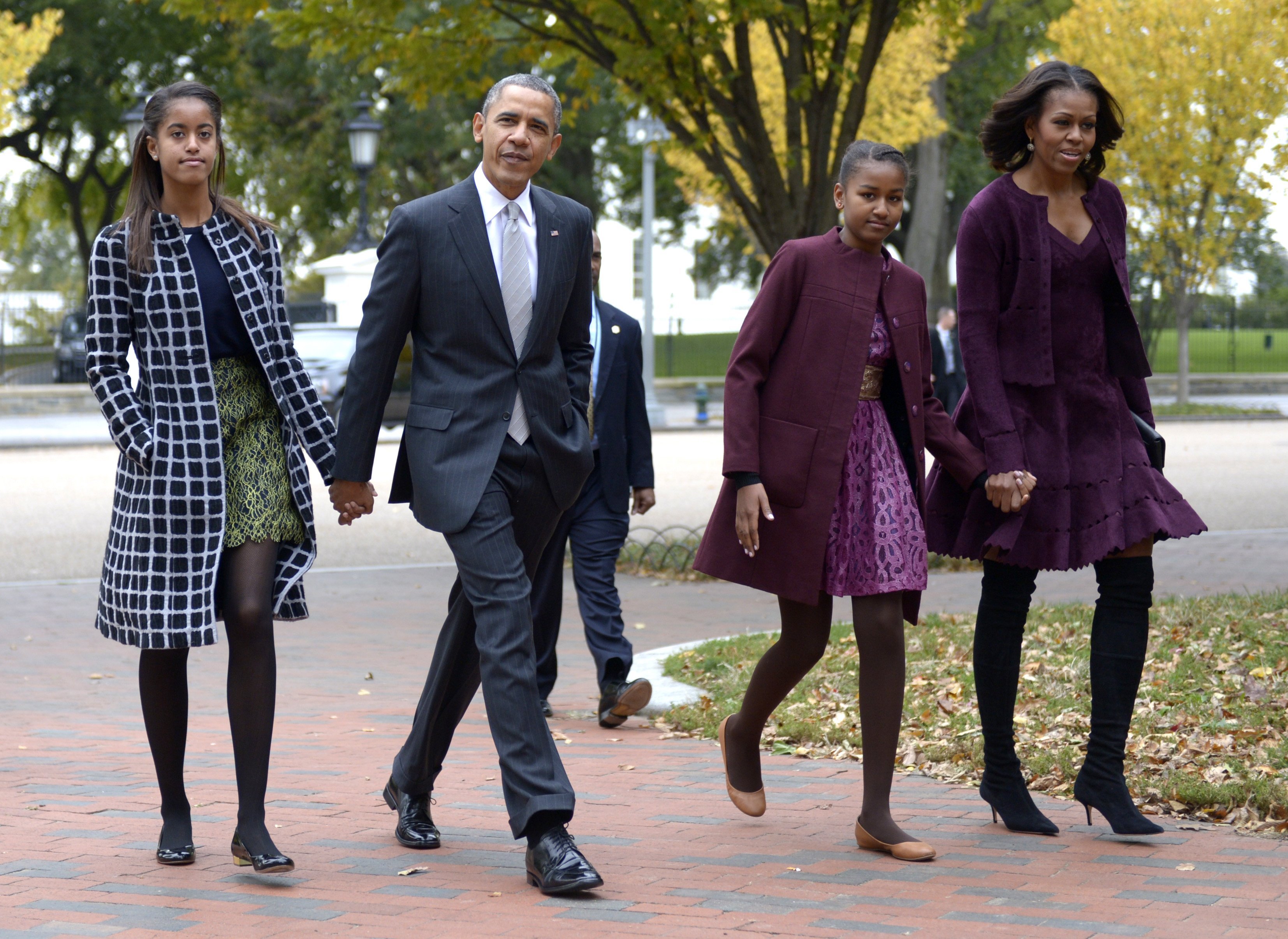 Barack Obama walks with his wife Michelle and two daughters Malia and Sasha to attend service October 27, 2013 in Washington, DC. | Photo: GettyImages
However, they decided not to victimize them.
"We could've felt bad for them, and there would've been a truth there," she explained. "But our view was this is their life, and we can't apologize for the life they have because a whole lot of it is good."
No doubt Sasha and Malia are grounded young ladies these days.
Please fill in your e-mail so we can share with you our top stories!