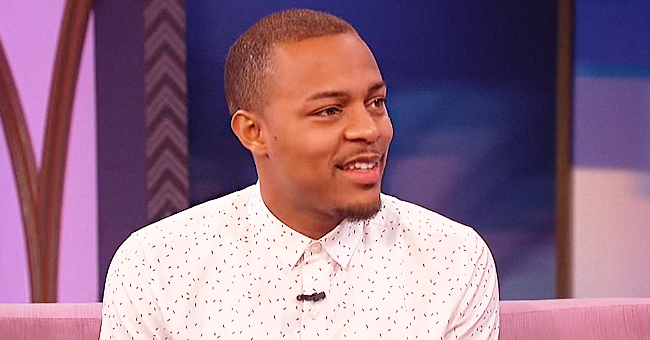 Youtube/The Wendy Williams Show
Bow Wow Body-Shames Wendy Williams after She Called Him out for Ciara Diss
Bow Wow lashed out at Wendy Williams, body-shaming her on Twitter, but has since deleted the post.
It looks like Bow Wow bit off more than he could chew when he lashed out at Wendy Williams for taking him to task over his contemptible remark about his ex Ciara at a recent concert.
In petty revenge, the rapper posted a tweet on his account body-shaming Williams, but his fans' response was so fierce, that Bow Wow deleted the post...
BOW WOW BODY SHAMES WENDY WILLIAMS
Wendy made some sharp remarks about Bow Wow's less than gentlemanly behavior, and he proved her right by retaliating in the lowest way possible,
The rapper posted a picture of Williams on Twitter wearing a black bikini at the beach and captioned it, accompanied by offensive emojis:
"They say it's a hot girl summer," he wrote
Bow Wow's fans were not impressed by their idol's attitude
BOW WOW WAS A HOT TOPIC ON WENDY'S SHOW
Apparently, Bow Wow was mad because he was the Hot Topic on "The Wendy Williams" show last week for telling the audience at a concert in reference to ex Ciara:
"I had this [expletive] first. You know that right?"
TWITTER RESPONDS TO BOW WOW'S POST
Bow Wow's fans were not impressed by their idol's attitude towards Wendy (or Ciara) and had a lot to say about the rapper's manners and his maturity - so much so that the beleaguered celebrity took down the offending post
BOW WOW IN TROUBLE WITH THE LADIES
Things are looking dim for Bow Wow. First, it was the Ciara incident, now body shaming Wendy Williams - and not to mention several accusations of domestic violence from several ex-girlfriends.
Bow Wow would be well advised to dish himself up a huge serving of humble pie and do some apologizing to Ciara, Wendy, and all the female fans he has offended with his attitude.
BOW WOW'S OUTRAGEOUS STATEMENT ABOUT CIARA
The current fiasco all started when Bow Wow crossed the line during a show at the Elleven45 Lounge in Atlanta.
The rapper performed his 2005 song 'Like You', which originally featured Ciara, and during which he ad-libbed some lines which fans found offensive.
Bow Wow's fans were not amused and have come out in defense of Ciara, pointing out that the rapper's comment was offensive and inappropriate. Well, no one ever accused Bow Wow of being a gentleman...
Please fill in your e-mail so we can share with you our top stories!