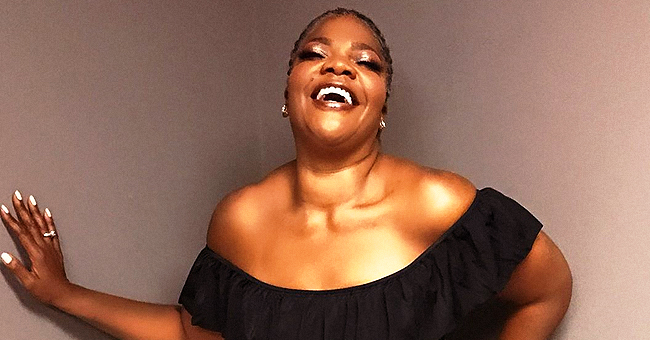 Instagram/therealmoworldwide
Watch Mo'Nique Dance the Pounds off as She Jams to Beyoncé's 'Party'
Mo'Nique has never looked slimmer or sexier as she dances up a storm in a new video clip.
Comedian and actress Mo'Nique recently revealed that she has dropped below 200 pounds for the first time since she was 17 years old.
And anyone who has seen her new video clip can verify that she looks HOT.
MO'NIQUE STRUTS HER STUFF TO BEYONCÉ
In the clip, Mo'Nique can be seen dancing alongside a young man - trainer Dwight Holt Jr. - and she'd got all the moves.
The actress/ comedian who has admitted that she's had a weight problem all her life is looking amazingly slim and spry.
Mo'Nique posted side-by-side before and after photos of herself on Instagram, and the difference is astonishing.
MO'NIQUE'S SECRET TO WEIGHT LOSS
So how did Mo'Nique do it? The 51-year-old admits that her secret is a raw food diet, and dancing with her trainer.
"For me it was with no surgery, no pre-packaged foods, not listening to no spokespeople saying 'it's easy, you can do it.' It was just putting in the work and not giving up on me," she said.
SEEING IS BELIEVING
For those Doubting Thomas out there, Mo'Nique posted side-by-side before and after photos of herself on Instagram, and the difference is astonishing.
"Hey my loves. IT IS POSSIBLE. Don't GIVE UP ON YOU. IF YOU TAKE A SHORT CUT, YOU GET CUT SHORT. PUSH, PUSH, PUSH. Love y'all 4 real," Mo'Nique wrote.
INSPIRING OTHER WOMEN
Mo'Nique's been sharing videos of her workouts with Holt over the past few months, hoping to inspire other women who are also struggling with weight problems to find their way to a healthier lifestyle.
The always-real Oscar winner puts herself out there and shares every moment of her weight loss journey with her fans.
Looking great, Mo'Nique!
MO'NIQUE'S BITTER LEGACY OF ABUSE
Mo'Nique is a woman who has earned every hard inch of her road to success, and her difficulties started very early when she was subjected to sexual abuse by a member of her family.
Mo'Nique revealed that she suffered abuse at the hands of her older brother Gerald from the age of 7 until she was 11. The terrified young Mo'Nique was too afraid to speak up or ask for help, and it took her years to come to terms with what happened to her.
She has opened up about her experience in the hope that she can help other women and young girls heal from similar wounds.
Please fill in your e-mail so we can share with you our top stories!