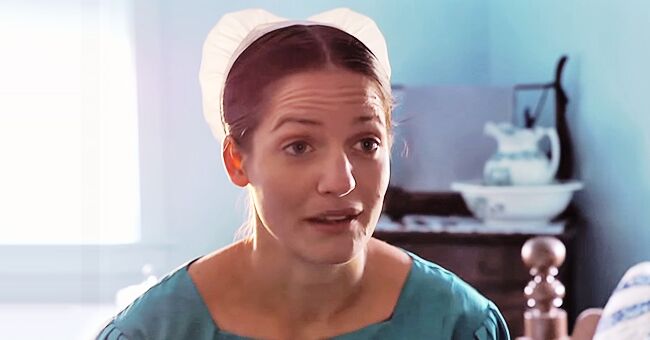 youtube.com/TLC
Kate Stoltz from 'Breaking Amish' Pursues Dream to Be a Model despite Her Father's Disapproval
"Breaking Amish" star Kate Stoltz is living her dream as a model amidst disapproval from her strictly religious family.
Now based in New York, Kate is working as a lingerie model and landed her first major job with men's magazine Maxim last year, as reported by Daily Mail.
"If I were to even show my father face to face a lingerie picture that I took he would probably burn it and tell me that I'm going to hell," she admitted.
The reality star-turned model continued, "The Amish think that modelling is one of the worst things a woman can do, they see it as flaunting your body and being vain."
A LOT OF RESTRICTIONS
Born Kate Stoltzfus, the pretty brunette grew up being forbidden from even having her picture taken fully-dressed.
Women in Amish communities would wear conservative ankle-length dresses, a smock, and bonnet.
Amish communities are also known for forbidding electronics in the house.
"My dad's a minister in the church, he of course does not approve but then again he also knows that he can't control my life," Kate said.
Kate grew up working in the fields pitching hay and doing chores traditionally assigned to women such as cooking and cleaning.
"Before school I would go out and feed the cows," she recalled. "After school I'd take care of the calves, I make dinner for the family and spend about six hours at a time just out in the fields raking hay."
In 2012, Kate starred in TLC's reality TV show "Breaking Amish" to her family's huge disappointment.
The series chronicled the lives of a group of Amish and Mennonite youngsters as they had their first taste of modern life in New York.
TRANSFORMING ANOTHER AMISH GIRL
In a related story, a young Amish woman stunned viewers after undergoing a dramatic hair makeover.
Sarah, a small-town schoolteacher, received a surprise from celebrity stylist Theodore Leaf, who traveled to Jamesport, Pennsylvania.
Her amazing transformation was featured in a video posted on Glamour Magazine's YouTube channel.
Please fill in your e-mail so we can share with you our top stories!