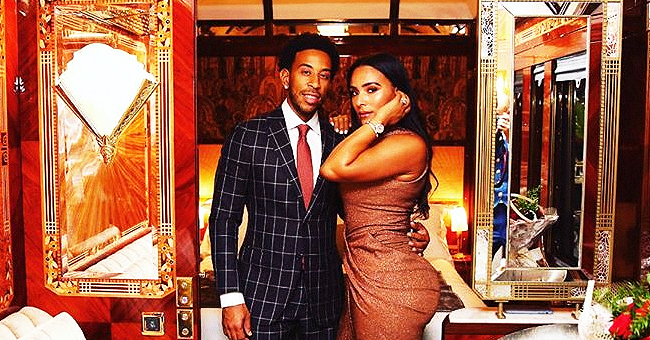 Instagram/ludacris
Date Night Goals: Ludacris Takes Eudoxie on Romantic Luxe Train Ride through Europe
Ludacris and his wife Eudoxie go on a romantic European train trip for some romantic quality time amid controversies of his infidelity.
The couple went on board the Venice Simplon Orient Express train from Paris, France to Venice, Italy, for a night filled with free-flowing champagne, 24-hour butler service, roses, chocolates, and of course, a comfortable and romantic bed for two.
A Romantic Trip for Two
Ludacris and Eudoxie, known in real life as Mr. and Mrs. Bridges, dined luxuriously during the train ride, enjoying a romantic piano serenade as they traveled through France and Switzerland.
After the train ride, they continued their luxury vacation on a cliffside villa in Croatia, where they spent some quality time together as a couple.
A Long-Standing Controversy
Their much-needed vacation comes after the controversial news of Ludacris cheating on Eudoxie, even fathering a child with another woman in the process.
While some women believe marriage is done once her husband cheats on her, Eudoxie thinks otherwise. To her, she listened to her heart and stayed with Luda. Now, their relationship is stronger than ever and she quips:
"It's the best decision I've ever made!"
Luda's Affair
In 2013, Ludacris got into a relationship with Tamika Fuller, which led to a child. After finding out about the situation, Eudoxie still took the rapper back and even married him two years later on Christmas Eve.
On Forgiveness and Growth
Despite all the trouble they've gone through, at the end of the day, it's how they bounced back that matters to them. Thanks to all they've experienced together, they are now better people because of it.
"I'm glad we made it work for us because there's no one I'd rather go through this life with. 10 years later and we are better friends, lovers, parents, and partners."
Please fill in your e-mail so we can share with you our top stories!