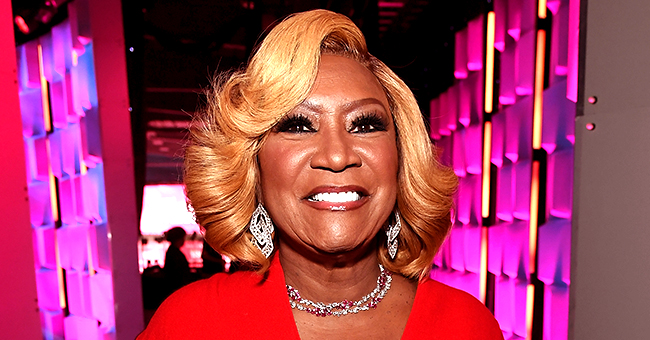 Getty images
Proud Grandma Patti LaBelle Posts Video of Granddaughter Singing Sade's 'Smooth Operator'

Legendary singer, Patti Labelle, is a proud grandmother of two little princesses, Gia and Leyla. The adorable grandkids are set to follow in their grandma's footsteps as they did an incredible karaoke performance in a new Instagram video shared by the star singer.
GIA AND LEYLA'S DANCE MOVES
An Instagram video shared by the legendary "Lady Marmalade" singer, Patti Labelle, revealed the cutest sight ever!
The grandmother of two witnessed her two-year-old granddaughter, Leyla, perform a fantastic singalong to a song by Sade, and she captured the adorable scene in a video which she shared with her fans on social media.
The little diva sang effortlessly in her cute baby-like voice, while rocking a polka dot outfit that made her look like a professional on-stage performer. Leyla who seemed in control of her surrounding had a mic in her hand, and a beautiful smile in place.
LEYLA LOVES SADE
It looks like Sade has found a new fan in little Leyla who thinks the singer is so pretty. The little one revealed this detail in her hilarious but cute karaoke video when she suddenly broke off her excellent performance and chipped in that the singer was so pretty, with a look of admiration on her face.
Although grandma Patti also acknowledged Sade's beauty, she can't help but feel she has a competition for the place of the two-year-old's favorite singer award. She wrote in her caption:
"My sweet grandbabies Gia and Leyla… Leyla loves to sing, and she loves @Sade! You think she'll follow in her grandma's footsteps?"
Fans have reacted to the video, with many commenting on the kids' cuteness, and they are convinced that Leyla would undoubtedly follow in her grandma's footsteps because she has the best role model in Patti.
PATTI IS A PROUD GRANDMOTHER
The seventy-five-year-old has been a good figure in her grandkids lives, just as she was for her kids. But she admittedly has a special place in her heart for the little ones and lets them get away with things. "I don't mind!" she said.
"I let them get away with things that I would never let anybody get away with."
This preferential treatment even extends to breaking her holiday traditions for the cuties, including letting them help her in the kitchen and seeing her secret holiday recipes.
GIA WORE FASHIONABLE OUTFITS
The iconic singer certainly has reasons to be proud of her grandkids, with one being a budding singer, and the other, a child fashionista. Photos of her first granddaughter, Gia, shared on social media features the four-year-old in fashionable outfits and striking model-like poses.
In one of such shots, the star wrote:
"My stylish mini diva, Gia is just too cute and fierce!"
And sure enough, she is a representation of every kid's dream look. The iconic singer officially announced the birth of Leyla on December 2017 during the "Megyn Kelly Today" show, where she expressed her excitement about the cute new baby and being a second-time grandma.
Since then, she has been a prominent part of the little girls' lives and has endeavored to be their all-time role model.
Please fill in your e-mail so we can share with you our top stories!