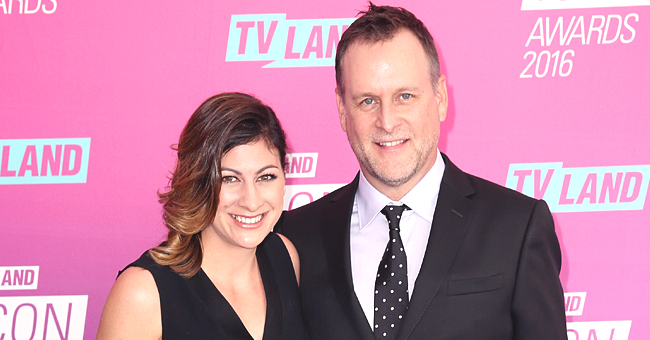 Getty Images.
Inside 'Full House' Star Dave Coulier's Relationship with His Longtime Love Melissa Bring

Fans of "Full House" remember actor and comedian, Dave Coulier as Joey Gladstone from the comedy show. Initially slow in taking the relationship with his longtime girlfriend to the next level, matters progressed quickly once they decided to take the leap of faith.
"Full House" aired during the 1980s and 1990s. A few years after the show ended, Dave met the photographer/producer Melissa Bring. The couple started dating, but it took over a decade before Dave finally popped the question on June 2014.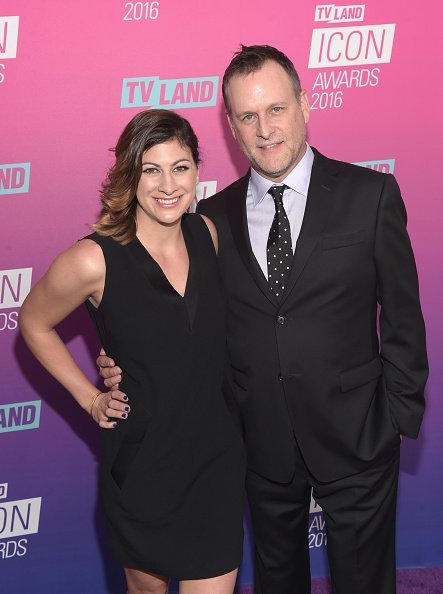 Dave Coulier (R) and Melissa Bring attend 2016 TV Land Icon Awards at The Barker Hanger on April 10, 2016, in Santa Monica, California. | Source: Getty Images.
"Melissa has been my best friend since I met her nine years ago," Dave told Us Weekly a month after they got engaged. "I feel like the luckiest man on the planet. I get to marry my best friend, and she doesn't mind that I have a really bad gas problem."
Elated by the happy news, friends and family looked forward to the couple tying the knot. "I'm sure we will have tissues out because there will be tears streaming down from crying and laughing so hard," Dave's co-star on "Full House," Candace Cameron Bure told PEOPLE after news of their engagement broke.
Once the couple decided to get married, they tied the knot soon after getting engaged. On July 2, 2014, Dave and Melissa said "I do" in Paradise Valley, Montana, which included a week of pre-wedding festivities.
Golfing, a river day, a pig roast, hiking and fishing in Yellowstone, and a rodeo night are all things friends and family enjoyed together as a warm-up to the big day.
As expected, Melissa and Dave's wedding could have doubled as a "Full House" reunion. Dave's co-stars Bob Saget, Candace Cameron Bure, Andrea Barber, and John Stamos all attended the happy day. Even the show's producer, Jeff Franklin got to see the happy couple exchange their vows.
Not Dave's first time at the altar, he first married the actress Jayne Modean in 1990. The couple had a son, Luc Coulier, but two years later Jayne and Dave's marriage ended.
"The three funniest guys I know, for 28 years, right after Dave and Melissa made it legal. Love these guys!" Jeff Franklin captioned an image of the guys together on Dave and Melissa's wedding day.
Anything but prim and proper, the guests thoroughly enjoyed themselves as Bob Saget captioned another image of John Stamos carrying a wooden bench, "Stamos walking away with wood at Dave's wedding."
For years later, Dave's friend and co-star Bob Saget also tied the knot with his long-time girlfriend, Kelly Rizzo.
The couple decided on an alluring beachside wedding and tied the knot on October 2018 in Santa Monica, also after a relatively short engagement of under a year.
Please fill in your e-mail so we can share with you our top stories!