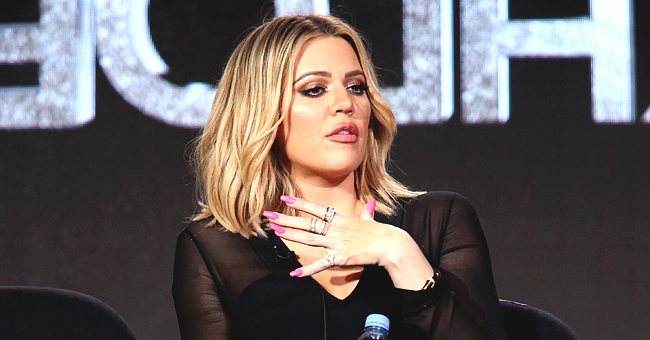 GettyImages
Khloé Kardashian's Ex Lamar Odom Shares a Picture Taken with His New Girlfriend Sabrina Parr
Lamar Odom has a new leading lady in his life, and she seems like the perfect fit for the former NBA star. Sabrina Parr is a health and life coach who according to Odom, taught him a crucial lesson about self-love after he started to get his life back on track.
Lamar Odom went Instagram official with his new girlfriend, Sabrina Parr, on August 2.
The 39-year-old basketball player shared a powerful photo that shows Parr sitting on his lap as they both stare straight to the camera and captioned it: "What we have is much more than they can see."
IS LAMAR SHADING HIS EX-WIFE?
A day later, Lamar shared a photo of Sabrina showing off her chiseled body while exercising in a pair of tiny blue shorts and a gray top. He celebrated Parr with a quote from Malcolm X that reads:
"It's just like when you've got some coffee that's too black, which means it's too strong, what do you do? You integrate it with cream… But if you pour too much cream in it, you won't even know you ever had coffee. It used to be hot, it becomes cool. It used to be strong, it becomes weak. It used to wake you up, now it puts you to sleep."
Alongside the quote, Odom used the hashtag "Black Royalty," copying Parr, who had shared a photo of Lamar with the same title a day earlier.
And although Lamar intended to celebrate his full-of-melanin queen, some of his followers misunderstood the quote as the baller shading his ex-wife, Khloé Kardashian, who is white.
"I am REALLY DISAPPOINTED in you Lamar, you go from talking about love and good vibes to throw shade towards the woman who saved your life????" wrote one user.
And another added:
"Why does love have to be about color? Let ppl love who they want! She's a beautiful woman, Khloe is a beautiful woman. They're both beautiful no matter their dam skin. What matters is he's happy after his struggles."
LAMAR ADDRESSES THE ISSUE
After receiving thousands of comments from Kardashian's fans, Lamar decided to address the situation.
He shared a new photo of Sabrina, this time wearing a white one-piece body while posing against a mirror, and explained in his caption that he feels disappointed after reading that people were taking his Malcolm X quote out of context to "enforce their own perceptions and assumptions pointing towards things that just are not MY TRUTH OR REALITY."
He clarified that his words were not mean to shade anyone, including his ex-wife Khloé Kardashian, whom he respects deeply.
"Our black women have been held down for centuries! I am now deciding to send them and my NEW WOMAN a lot of love," he added.
And continued:
"My post goes out to the new leading woman in my life, that I'm gonna tell every day how beautiful she is, from the inside out. Thanks, @getuptoparr for teaching me what real self-value means. It changed my entire mindset."
LAMAR IS STILL IN LOVE WITH KHLOÉ
Last month, Odom released his memoir book "Darkness to Light," and on it, he recalled the time he was found unconscious at a brothel room and almost died from an overdose.
At the time, he was in the middle of the divorce proceedings with Khloé, who decided to pause the divorce to take care of Lamar once he woke up from an induced coma.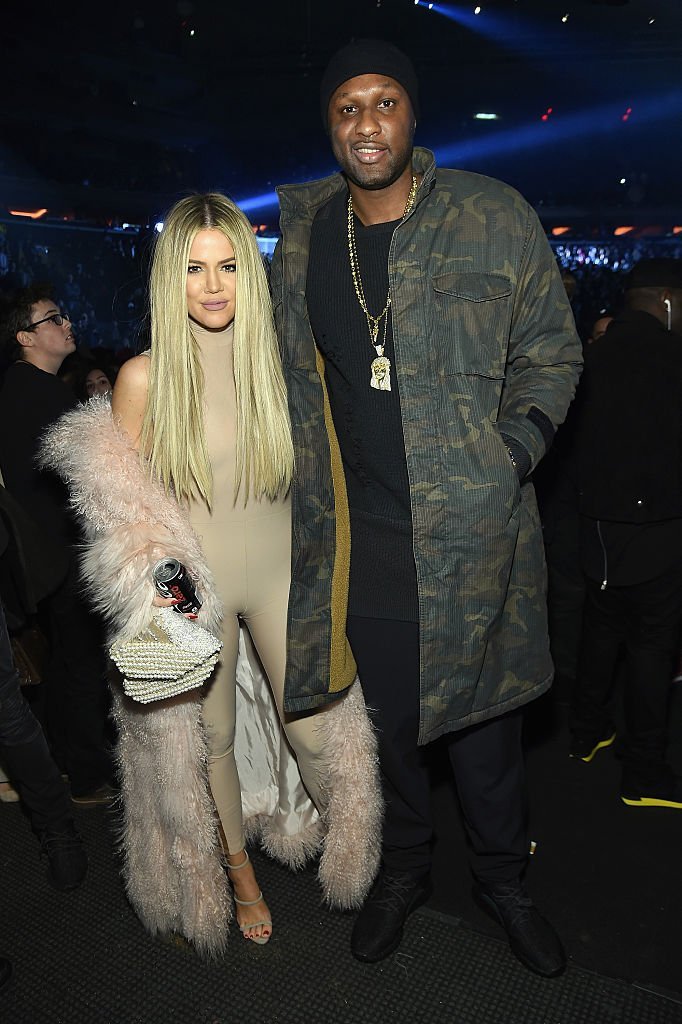 Khloe Kardashian and Lamar Odom attend Kanye West Yeezy Season 3 on February 11, 2016 in New York City. | Photo: GettyImages
"It goes to show you what a hell of a woman she is and her family upbringing," Odom recently told CNN. "It makes me feel great [knowing she was by my bedside], our connection will never go anywhere... we are still friends."
Although he's now moving on with his love life, Lamar also confessed that he's still in love with Khloé and called their marriage one of the best parts of his adulthood.
"I am still deeply in love with my ex-wife," he said. "But, then again, I have to live in a rational space. If it's just being her friend, then that's a blessing in itself. If it goes further than that, of course that's the icing on the cake."
WHO IS SABRINA PARR?
According to her website, Sabrina Parr not only is a fitness model and personal trainer, but she's also a budding athlete that won five All-American track competitions and is a two-time State Track Champion.
She also worked as an assistant coach at her alma mater, Collinwood High School, and works as a radio broadcaster on ESPN.
Parr also created a fitness and health program called "MyFit" to help people across Cleveland to lose weight and lead a healthier lifestyle.
She's also the creator of the "Getting up to Parr" program, which teaches others that "you don't have to be wealthy, influential, or live in the best neighborhoods to accomplish your fitness goals."
It seems like Sabrina and Lamar are the perfect fit. They are both athletes, and Parr helps people like Lamar to get their life back on track, physically and mentally.
Congratulations to the new couple!
Please fill in your e-mail so we can share with you our top stories!