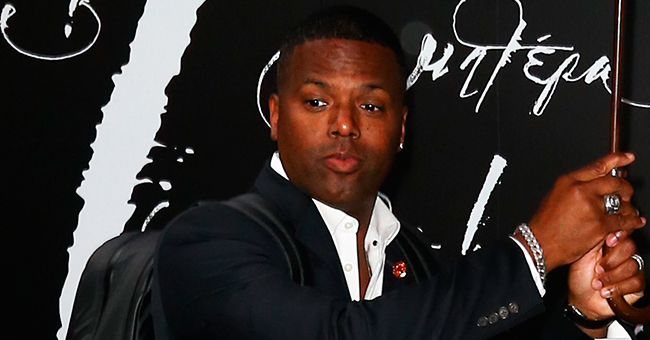 Shutterstock
A.J. Calloway Fired as 'Extra' Host Following Sexual Assault Allegations
A.J. Calloway has left Warner Brothers following the studio's investigation into sexual assault allegations.
Yet another celebrity has been caught out for sexual misconduct, and this time the finger is pointed at "Extra" host A.J. Calloway.
Calloway, who was a respected journalist with two Emmys for Outstanding Entertainment News Program to his credit, has been fired by Warner Brothers Television.
"The company has investigated the claims made into Mr. Calloway's conduct and he and the company have mutually agreed to part ways." Warners representative.
WARNER FIRES AJ CALLOWAY AFTER INVESTIGATION
The studio issued a statement announcing that it had terminated its relationship with Calloway following an internal investigation into the allegations made against him.
Warner had suspended Calloway in February 2019, after several women came forward, accusing the TV host of sexual assault.
Calloway is just one more in a long list of celebrities who have been exposed as sexual predators
FIRST ACCUSATION AGAINST CALLOWAY WAS MADE IN 2006
Calloway was first charged and arrested in 2006 when author and activist Sil Lai Abrams accused him of sexually assaulting her. Calloway denied all allegations of wrong-doing and the charges were dropped.
THE ACCUSATIONS OF ASSAULT PILE UP
As of January 2019, two more women have come forward and accused Calloway of sexual assault. Calloway continues to maintain his innocence and claims he will be exonerated.
"As I have maintained from the beginning, these allegations are not true. When I was first notified about these allegations by law enforcement more than a decade ago, I fully cooperated from the beginning and the case was dismissed," he said.
THE VICTIMS DESCRIBE IDENTICAL ACCOUNTS
Over a decade ago, Abrams reported that she had struggled with Calloway in a car for six minutes as he exposed himself to her, eventually pleasuring himself in her presence.
The two new victims have given practically identical descriptions of their own assaults, and who knows how many more women may yet come forward.
Calloway is just one more in a long list of celebrities who have been exposed as sexual predators in the wake of the Harvey Weinstein scandal and the #MeToo movement.
HARVEY WEINSTEIN - THE FALL OF A TITAN
Once, Harvey Weinstein was one of the most powerful men in the entertainment industry, Mr. Hollywood himself.
But his success and influence hid a dark secret: Weinstein was a rapist and a sexual predator who used his power and status to prey on young actresses.
After actress Ashley Judd revealed that she had been assaulted by Weinstein as a young actress, dozens of other women came forward - women like Rose McGowan, Rosanna Arquette, Kate Beckinsale, Eva Green, Gwyneth Paltrow, and many more.
After decades of abuse, Weinstein will finally have to give an account for his actions to the many young women he harmed.
Please fill in your e-mail so we can share with you our top stories!