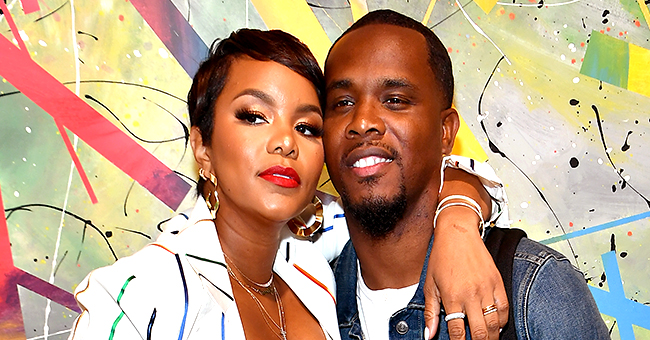 Getty Images
Letoya Luckett's Husband Tommicus Walker Shares Photos of Their Daughter Gianna Iman
Letoya Luckett's daughter, Gianna smiles for her father in an adorable pic revealing how fast she's grown. The 7-month-old in pink appears to be learning how to walk already.
It's hard to believe Letoya Luckett's daughter, Gianna Iman is learning how to walk as evident in photos her father, Tommicus Walker recently shared. It seemed like only a while back when we learned of her birth.
WHEN GIANNA WAS BORN
At the start of the New Year, Letoya and Tommicus welcomed their first child together. "Our lives are forever changed," we recall the former Destiny's Child member saying when she announced Gianna's birth on Instagram.
The little baby's tiny fingers graced the photo her mother shared while revealing the beautiful name her parents chose for her.
HER FIRST FULL-FACE PHOTO
A month later, we witnessed Gianna's face for the first time by way of a lovely snap of her sleeping in an improvised hot air balloon decorated with pink, white, and green flowers. Fans swooned in delight.
MOTHER'S DAY
It was the same reaction months later when Letoya honored her daughter on Mother's Day. "I have a deep agape love for you like nothing I've EVER felt before," the 38-year-old first-time-mom wrote to accompany pictures of the two of them.
"Everything about your sweet spirit is beautiful," she added.
MEETING MICHELLE OBAMA
And just when we thought we couldn't be more delighted, we later learn that Gianna was lucky enough to meet Michelle Obama who carried her in her arms.
At five months old, the little girl achieved what most still aspire in their old age. To be in the presence of the former first lady and this year's World's Most Admired Woman.
GIANNA TODAY
With all that happening in her life, seeing her learning how to walk still leaves us in awe. Time certainly flies. In a series of photos her father shared on Instagram, a smiling Gianna greets us while sitting on a walker and attempting to balance on her feet.
The little looker wore a ribbon to keep her hair in place and smiled for the camera like a seasoned model.
The post simply captioned with her name earned a lot of raves from Tommicus' followers, one of them even described her as "the perfect combination of both of you."
Others had opposing opinions with some thinking she looked like her father and some saying she was her mother's mini-me.
ON THE POSSIBILITY OF GIANNA HAVING SIBLINGS
As for us, we can't help but simply feel happy for Letoya who suffered some health issues during her pregnancy with Gianna.
In fact, she recently admitted she was afraid to have more children despite wanting to expand her family after suffering from a hemorrhage while carrying her daughter.
She has expressed her interest to take the surrogacy route, much like Kim Kardashian did with her two younger children. We support that for Letoya who deserves more Gianna's in her life.
Please fill in your e-mail so we can share with you our top stories!