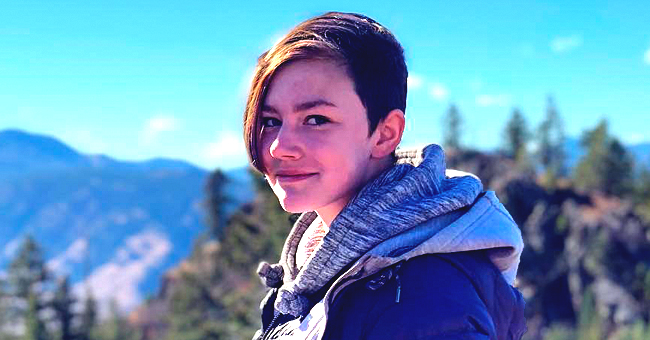 instagram.com/heroofkirrkwell
Rainy Brown Shares Rare Throwback Photo with Her 'Alaskan Bush People' Family
Rainy Brown chose to go down memory lane with her latest Instagram post. The star of the American TV series, "Alaskan Bush People" served up a reminder of the great times she had with her family in the past with her post.
"Alaskan Bush People" is a reality television series that focuses on the Brown Family. The family of nine, with father, Billy Brown, mother, Ami Brown, and seven grown-up children, are famous for their unique way of life, which sees them live far away from civilization.
The show began airing on Discovery Channel in 2014, and a member of the family, Rainy Brown went back to the archives as she posted a throwback picture featuring all the members of her family.
RAINY BROWN'S THROWBACK POST
Rainy posted a picture of all the members of her family from a few years back on her Instagram account, @HeroofKirkwell.
Rainy's caption to the post read:
"Missing these times, so many laughs, so many memories.. here's to many more…#stayhappy ,#staystrong #family."
About 8,000 of her one 123,000 followers liked her post, while four commented on it. The comments attested to the Brown Family's unity and love for each other; the fans wished them many more memories together.
RAINY BROWN'S INSTAGRAM REPUTATION
The 16-year-old is quite popular for her open and honest posts on Instagram. Her family may be unconventional and outlandish, but Rainy is a normal teen, and usually posts about the happenings of her life on social media.
She can also become inspirational as exemplified by one of her posts in which she went all emotional and urged those at the brink of giving up because of their pain to keep going and hold on.
She explained to her followers that though they may sometimes fail at something, and experience pain at some points of their life, their efforts and motivational tactics would still work and that they remained strong.
The young star has many more inspirational and motivational posts on her Instagram page, and they have endeared her to her many followers.
Fans of the family have been eagerly anticipating the premiere of the new season of their reality show, and now that it is finally here, they can't contain their excitement.
The new season will see the family prepare for winter, as they would need to build their homes before the grounds begin to freeze.
Please fill in your e-mail so we can share with you our top stories!