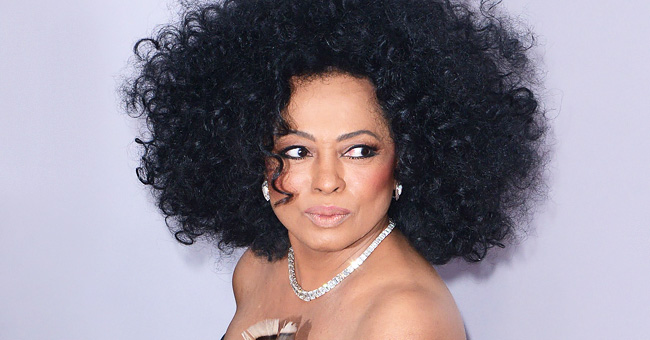 Getty images
Diana Ross' Daughter Rhonda Looks Just like Her in a Concert Outfit While on Tour (Photo)
Supreme diva Diana Ross has a twin in her oldest daughter, Rhonda Ross Kendrick.
70s icon Diana Ross' oldest child Rhonda Ross Kendrick, 47, looked exactly like her famous mother as she prepared to go on stage.
Rhonda, who is also a singer, shared a series of photos on Instagram that had fans gasping at the unbelievable resemblance to a younger Diana Ross.
RHONDA ROSS KENDRICK - MIRROR IMAGE OF SUPREMES SINGER
In the photos, Rhonda can be seen backstage rocking a black leather bustier and matching pants, with dramatic red earrings, and mean-machine high boots.
She is carrying her guitar, and in every expression and detail of her stance, she is a carbon copy of a young and sassy Diana Ross.
She is a successful singer/ songwriter, as well as an accomplished actress
THE SECRET ABOUT HER BIRTH RHONDA NEVER KNEW
Rhonda is Diana's oldest child and was born during her marriage to Robert Ellis Silberstein. What she only discovered at the age of 13, is that her biological father was Berry Gordy, the founder of Motown.
MUSIC IS IN RHONDA'S BLOOD
Being the daughter of Diana Ross and Berry Gordy practically guarantees that Rhonda has a passion for music.
She is a successful singer/ songwriter, as well as an accomplished actress with an impressive resume which, includes a role in the series "Another World" which earned her a Daytime Emmy Award nomination.
LOVE AND MUSIC
Rhonda married jazz pianist, bandleader, composer, and producer Rodney Kendrick in 1996, and the two share a son, Raif-Henok,10.
"Rhonda Ross Life" heer first album, featured har husband, and she has joined her mother on stage many times, opening for her 2013's In the Name of Love Tour.
This busy singer, songwriter, actress, mother and wide, still has time to be a successful businesswoman and owns her own real estate brokerage firm, Ross Realty International.
DIANA ROSS - MOTHER OF FIVE
Diana Ross may be one of the greatest music icons of our time, but her first priority has always been her 5 children.
Ross' first child Rhonda Suzanne Silberstein is the daughter of Motown CEO, Berry Gordy, but during her pregnancy, the singer married Robert Ellis Silberstein, who raised her as his own.
Silberstein and Ross had two children together, Tracee Joy, and Chudney Lane Silberstein. Rhonda only discovered she wasn't Silberstein's child when she was 13.
Silberstein and Ross divorced, and she went on to marry Norwegian businessman, Arne Næss Junior, and he and Ross had two children: Ross Arne, and Evan Olav Ross.
Please fill in your e-mail so we can share with you our top stories!