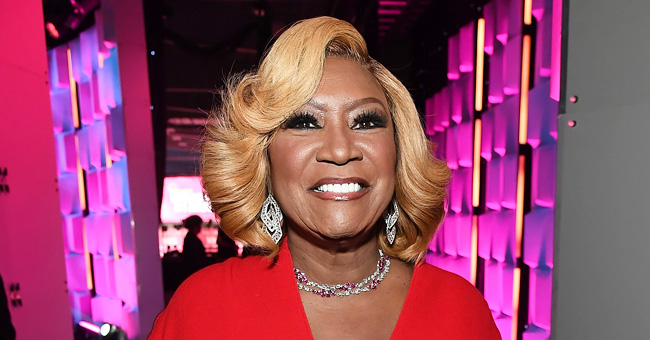 Getty Images
Inside Patti LaBelle's Love Life: Divorce after 32 Years of Marriage & a Rumored Younger Boyfriend
Soul Diva Patti LaBelle is romantically linked to a much younger man after the end of her 32-year marriage.
Fans of Patti LaBelle will be happy to know that at 75, the Diva of Soul is happily divorced and said to be in love again.
Patti was married to Armstead Edwards for 32 years, but after an amicable divorce, she is now said to be dating a man 30 years her junior.
PATTI LABELLE'S STRANGE ROMANCE
Patti married Armstead in 1969 after he has proposed three times and she had turned him down. The fourth proposal was Patti's and Armstead accepted.
"[He] asked me to marry him three times, and I said no. The fourth time, I asked him. He said, 'Let me give it a few days.' So he gave it a few days, and he said yes," Patti revealed.
Patti gave birth to their son, Zuri, and the couple went on to adopt Stanley Stocker-Edwards and Dodd Stocker-Edwards.
In 2016 word got around that Patti was quietly dating again
PATTI LABELLE'S HAPPY DIVORCE
Patti and Armsteadwere happily married for 32 years and then discovered that though they were friends, they were no longer in love.
"We realized that we couldn't live together anymore. We liked each other from a distance. When you feel that, somebody gotta go," Patti said.
They filed for divorce in 2000, and the decree became final in 2003.
PATTI LABELLE IN LOVE AGAIN
Then, in 2016 word got around that Patti was quietly dating again. The mystery man is a member of her band, 41-year-old drummer Eric Seats. The talented Seats has played with Stevie Wonder, Mary J. Blige, and Missy Elliott.
PATTI LABELLE'S TV SERIES
Patti is busy cooking up more than "Love potion Nº9" with the handsome Eric Seats, she has also written 5 cookbooks and has her own Cooking Channel series, "Patti LaBelle's Place."
Patti is also a devoted grandmother to her grandbabies Gia and Leyla.
"I let them make a fool of me on holidays, any day, any time they come to my house," she said.
It looks like Patti LaBelle has found the true secret to life: Keep loving and living!
PATTI LABELLE'S EX HUSBAND IS NOW HER BEST FRIEND
When love goes wrong, can divorce go right? Patti LaBelle and ex-husband Armstead Edwards seems to be living proof that it can.
The two were married for 32 years before embarking on an amicable divorce.
"I never hated him. He never hated me. We just couldn't live together — not because of physical fights or anything. We never fought, thank God, in 32 years. We got along even when we didn't get along! But then we realized that we had to leave each other," she explained.
After 16 years of being happily divorced, Patti and Armstead are best friends and devoted to their family.
Please fill in your e-mail so we can share with you our top stories!