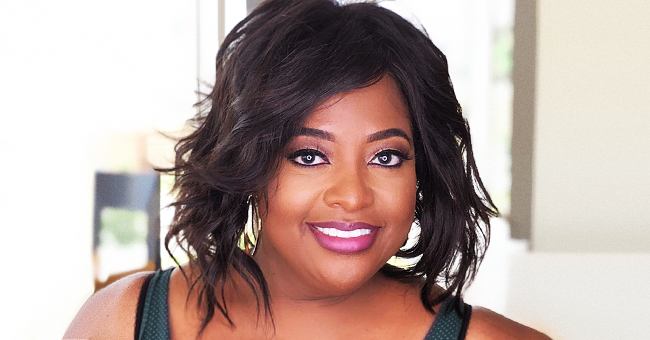 instagram.com/sherrieshepherd
Sherri Shepherd Shares Pictures after Her Incredible Weight Loss
Sherri Shepherd looked gorgeous as she flaunted her slim figure at the premiere of the film "Brian Banks," where she plays her first dramatic role on the big screen.
Shepperd has been working hard to shed some weight, and her efforts have paid off.
Sherri Shepperd turned heads on the red carpet at the Long Beach premiere of the "Brian Banks" movie, where she portrays the mother of a 16-year-old promising football player that saw his life take a turn for the worst when he was unjustly accused of sexual assault.
SHOWING OFF HER FIGURE
The former "The View" co-host shared pics from the event on Instagram, and she looked terrific wearing a plunging blue jumpsuit embellished with velvety black flowers on the bottom.
She added a black belt to cinch her waist and wore matching sandals, silver earrings and a black clutch to finish off the look.
"AUG 9 in the #theater - Phenomenal is the only word I to describe the #premier of @brianbanksmovie in @brianbanksfree hometown of #longbeach…"
Shepperd wrote in the caption of her post, adding a thank you note to her friends Loni Love, Niecy Nash, Kim Whitley, and Vanessa Calloway for attending the event and show her their support.
"To play #BrianBanks mom, Leomia was such a joy and honor (Leomia is pictured w Brian in the gold dress). This is my first dramatic lead in a film on the big screen. Thank you #jesus, for making a little girl's secret desire come true," Sherri concluded in her post.
FANS' GUSH ABOUT SHERRI
Fans of the 52-year-old took over the comment section to gush about how beautiful she looked, and most agreed on the fact that the jumpsuit was a great choice for her.
"You look beautiful! Your outfit is perfect! Great color on you! Enjoy!!!" wrote one user.
Another added,
"You look so beautiful. Really did not realize how much weight you lost. I need your will power, Sherrie. WOWZER!!!"
And a third one raved,
"You look freaken amazing. I love that you are sharing your journey with us. I have started a weight loss journey as well, thanks to you. You inspired me, and I have lost 25 pounds. You are an amazing woman. Love you."
WEIGHT LOSS JOURNEY
Last year, Sherri started to share her weight loss journey with fans on Instagram, after revealing that she decided to cut off sugar and carbs from her diet to rely on the famous keto plan that many celebrities gush about.
Shepperd, who had struggled with her weight for years, said in a visit to "The Wendy Williams Show" that a conversation with her teenage son Jeffrey inspired her to make the lifestyle change for a good reason.
"Sometimes you go through stuff, and you want to just grab something sweet," she said. And continued:
"Ex-husbands, things like that. And I was doing that and Jeffrey was in the backseat, Wendy, and I was eating something I wasn't supposed to. He said, 'Mommy, if you die, who's going to be my bodyguard?' I said, 'What are you talking about?' 'Who's going to watch me?' And literally, I said, 'Sherri, you've got to do something different.'"
HARD WORK PAYS OFF
Earlier this year, Sherri took to Instagram to share a series of side to side photos that capture her weight loss transformation up until that point.
She revealed that she lost 30 pounds, going from 189 to 159-161, and also shared her new waist measurements, going from 47' to 35'.
"[I] just want to encourage you to take one step towards your health… then another… then another…" she added in the caption. "Small changes every day (more water… more sleep… exercise… meditation… prayer… forgiveness… less sugar… less carbs…) yield big #results in one year."
Sherri says she wants to encourage other women to find their confidence and freedom with a healthy body.
And although she recently confessed to having gained a few pounds while working non-stop, the actress set a new goal for herself: to drop 15lbs in 6 months. Go, Sherri!
Please fill in your e-mail so we can share with you our top stories!