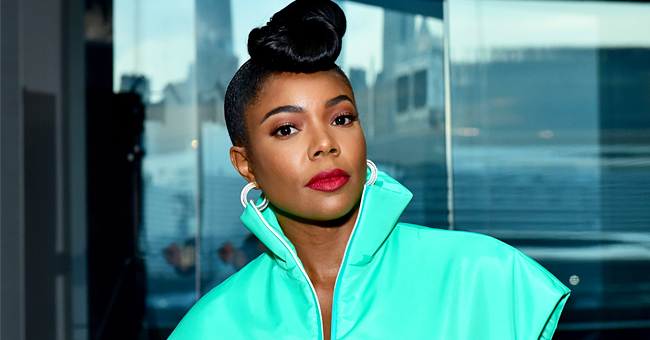 Getty images
See Gabrielle Union's 'Shady Baby' Kaavia's Side-Eye Moment in New Photo

"Shady Baby" fans will go wild over the latest snap Gabrielle Union posted of her adorable daughter.
Kaavia James Wade proves once again that she is the absolute queen of the side-eye and the shady look in the latest photo posted by her doting mom, Gabrielle Union on Instagram.
Kaavia has her fans absolutely addicted to her inimitable expressions and her unique personality.
"Somebody get Shirley off the dance floor. We agreed on Hot Girl Summer, but it's almost fall and she trippin ???" Gabrielle Union
KAAVIA JAMES' KILLER SIDE-EVE
In the new snap posted by Gabrielle, Kaavia is giving someone off the frame the side-eye, and her brows are drawn together in obvious displeasure.
Kaavia complements her distinctly unimpressed look with a white bib over a colorful dress, tastefully accessorized with a black headband.
For Gabrielle, Kaavia is her sweet miracle baby
"SHADY BABY" GOES VIRAL
Any photo or video clip that Gabrielle posts immediately goes viral, such is the universal appeal of her adorable "Shady Baby." In fact, Kaavia has her own Instagram account with over 850,000 dedicated followers.
"SHADY BABY'S" RED CARPET DEBUT
Not even stepping out on the red carpet for the first time with mom and dad could coax a smile out of Kaavia.
The Wades posted a hilarious photo of the little family at a premiere, with "Shady Baby" living up to her name, much to the audience's delight.
GABRIELLE UNION'S SWEET MIRACLE
For Gabrielle, Kaavia is her sweet miracle baby, no matter how thunderous her frowns.
The actress, who went through several miscarriages, and struggled with infertility issues, finally accepted her husband Dwyane Wade's suggestion that they try surrogacy.
They welcomed Kaavia in November 2018, and little Miss Wade has been a media starlet ever since.
IT'S A DOG'S LIFE FOR "SHADY BABY"
Gabrielle Union recently posted a clip that illustrates the dangers inherent to having a baby that crawls., instead of just lying around and cooing nicely in a crib.
Especially if she is as strong-willed and single-minded as Kaavia. In the video, Kaavia can be seen sitting on the lawn close to the family dog.
Then suddenly, she makes a beeline for the dog's water bowl, and only Gabrielle's lightning reflexes prevented her from drinking that yucky drooly doggy water!
You gotta be on your toes around "Shady Baby"!
Please fill in your e-mail so we can share with you our top stories!