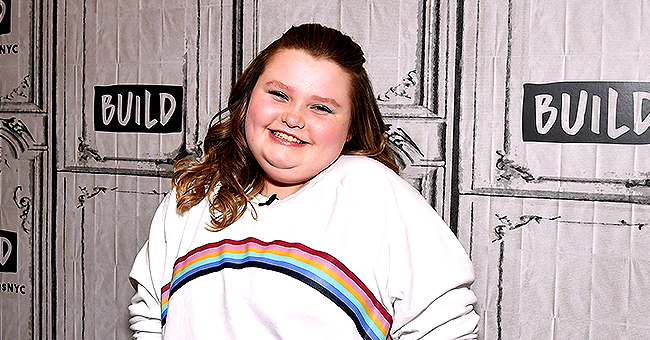 Getty Images
Pumpkin's Husband and Little Daughter Photobombed by Honey Boo Boo at the Beach
Alana "Honey Boo Boo" Thompson photobombs her sister, Lauryn "Pumpkin" Shannon's photo. Fans celebrate the close bond the sisters have established.
The wife of Joshua Efird and mother to daughter 19-month-year- old, Ella Grace Efird has a lot on her plate these days. At only 19 she is living on her own with her family and also helping to raise her 13-year-old sister, Alana.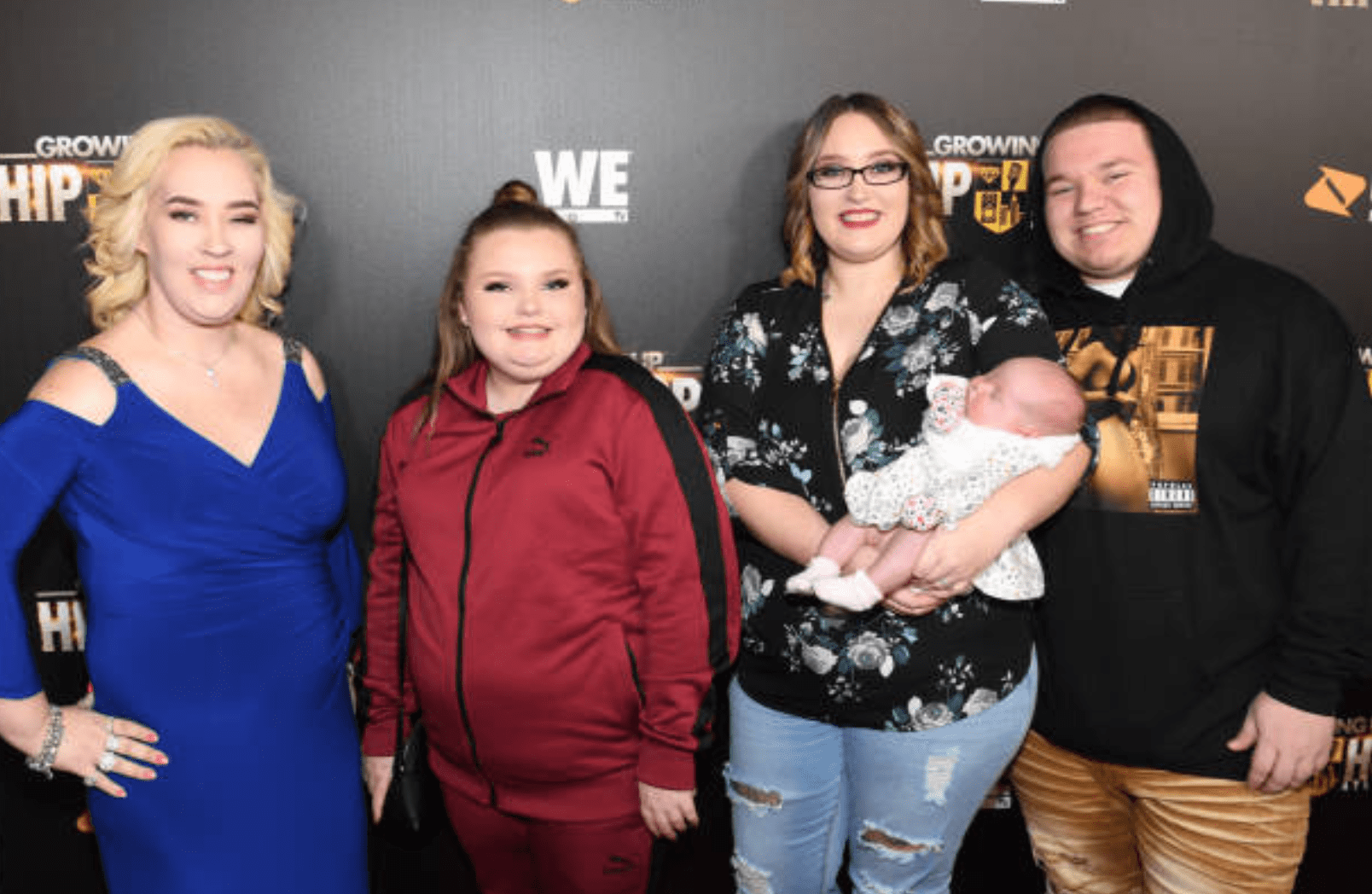 Mama June Shannon, Alana Thompson, Lauryn Shannon and Joshua Efird attend the premiere for 'Growing Up Hip Hop,' Atlanta | Getty Images.
After an outing to the beach, Lauryn shared with fans the sweet moment. Expressing her love for her blended family, she writes in a post:
"The sunset was nice but looking at these 3 made it a better view."
Alana's playful side was captured in the image, as she photobombed the father and daughter moment between Efird and Ella.
Fans reacted to the Instagram post by pointing out the hilarious family moment. Some fans also expressed their support and admiration to Lauryn who has been taken in Alana, after she was forced to move out of her mother, "Mama June" Shannon's house.

Fan's react to Lauryn 'Pumpkin' Shannon's photo | Instagram

Fan's react to Lauryn 'Pumpkin' Shannon's photo | Instagram

Fan's react to Lauryn 'Pumpkin' Shannon's photo | Instagram
On March 13, Shannon and her boyfriend Eugene Edward Doak were arrested for possession of drug paraphernalia and possession of a controlled substance. Reports indicate that after police were called during a fight between the two, there was a crack pipe and crack cocaine discovered in their vehicle.
During an emotional family intervention, Alana gave her mother the ultimatum to end her relationship with Daok. According to the Daily Mail, Shannon and Daok chose to remain a couple despite being issued a court order to stay away from each other. As a result of the situation, Alana chose to move out of the home with her mother and live with her sister.
Despite a difficult year, the "Here Comes Honey Boo Boo" stars have stuck together and continue to support each other.
Recently, Lauryn celebrated Alan's first day of high school. With Lauryn playing both sister and guardian; she shared a heartfelt message, to express her admiration for the journey the two have embarked on. She posted on Instagram:
"Well everyone my little sister/ daughter is going to be a freshman in high school starting tomorrow morning??. Where has the time gone? So excited to be going through this big adventure with you ❤❤ love you bunches Atlanta ? @honeybooboo."
The image at the beach of the family together and seeing Alana ready for high school has many fans eager to see the sisters back on screen, with their own spin-off.

Fans react to Lauryn 'Pumpkin' Shannon's photo | Instagram

Fans react to Lauryn 'Pumpkin' Shannon's photo | Instagram
The reality stars have not confirmed any spin-offs yet. However, a few weeks ago, Alana teased fans with a mysterious Instagram, post saying, "that's a wrap."
Alana has not made it known what they were "wrapping up." But fans eagerly await their return to reality television.
Please fill in your e-mail so we can share with you our top stories!