Princess Beatrice Turns 31 Today! Mom Sarah Ferguson Congratulates Her with Never-before-Seen Photos
Sarah Ferguson celebrated her daughter, Princess Beatrice's, 31st birthday with an Instagram post, which includes a series of throwback photos: "Happy Birthday dearest Beatrice."
Princess Beatrice received a lot of love from her parents, who each had a special tribute for their eldest daughter, during her 31st birthday on Thursday. Former royal, Sarah Ferguson, shared a few photos of Beatrice, which have never been seen before.
Most of the pictures were taken when the princess was still a kid, including one where her parents held her, another of her smiling at the deck of a ship, and a beautiful one of Beatrice smelling flowers from a garden.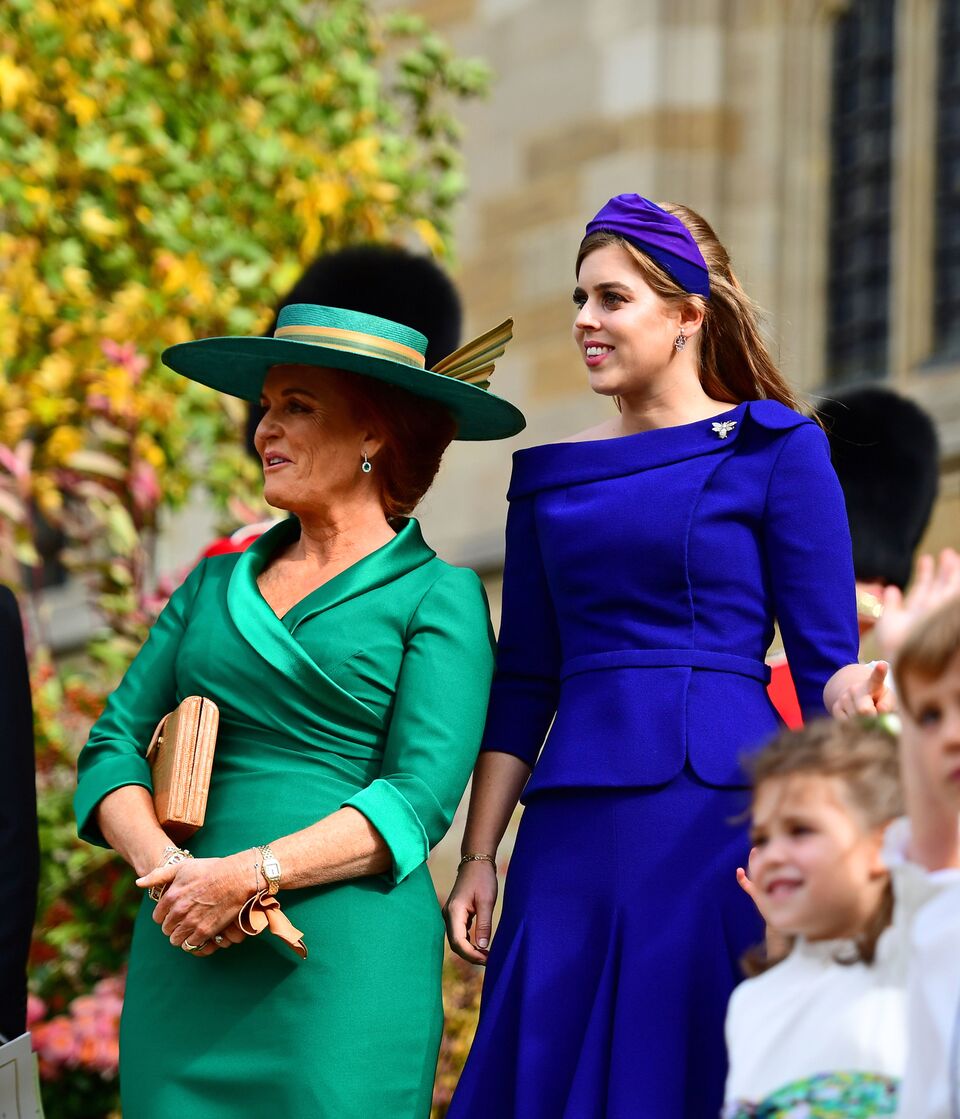 Prince Andrew also took to Instagram to greet his daughter a happy birthday, alongside a collage of Beatrice as a baby, a toddler, and an adult. He captioned the post with a simple "Happy Birthday Princess Beatrice" greeting.
Similarly, Princess Eugenie also paid tribute to her elder and only sister on her special day. A series of photos showed the siblings from their younger years and in more recent times. 
"You have been bossing it since before I was born and continue to be the most wonderful person, friend and big sister… Happy Birthday to you Beabea!!" she wrote. 
Born to the Duke and Duchess of York, Beatrice stands as the second female and eight in the line of succession. She was born on August 8, 1988, and baptized on December 20, at the Chapel Royal at St. James' Palace.
Beatrice associated herself with a variety of charities, apart from pursuing a career in business. In 2008, she started as a sales assistant at Selfridges and later at the Foreign Office's press office. 
In 2015, she left home to work a full-time job as a business consultant in New York City. However, she finished a degree in History and History of Ideas at Goldsmiths College in London, and not from a business course.