Fans Loved Kate Middleton's Reaction to Princess Charlotte Showing Her Tongue at the King's Cup Regatta
Princess Charlotte stole the show on Thursday as she stuck out her tongue at cameras and fans approve of how Catherine, Duchess of Cambridge (AKA Kate Middleton) handled the situation.
Charlotte and her brother, six-year-old Prince George watched as their mother and father, Prince William competed at the King's Cup Regatta in Cowes on the Isle of Wight. The prestigious charity sailing race, was, however, not the center of attention.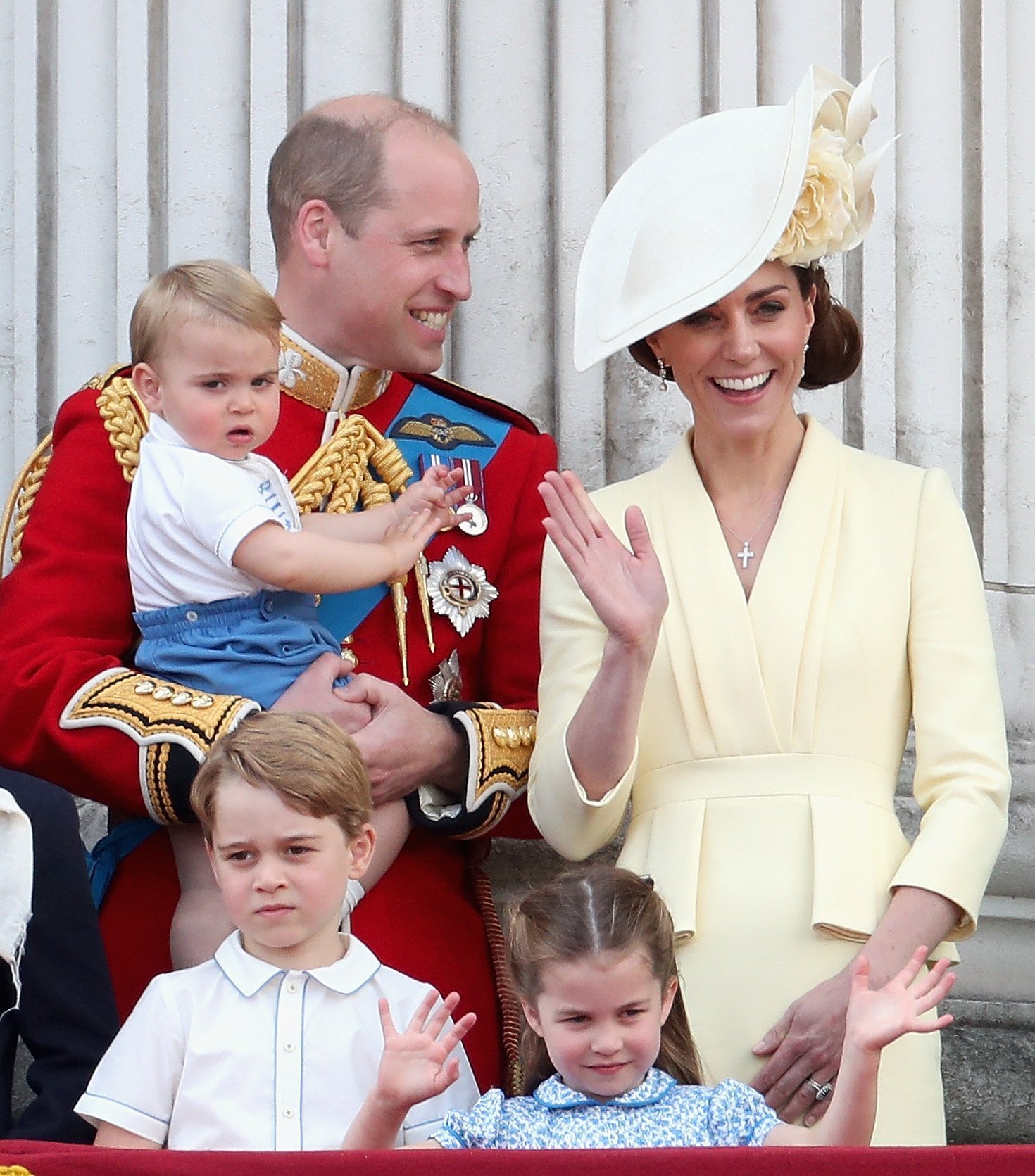 At the end of the race, Kate brought the kids to a window above the stage where prizes were to be awarded, per PEOPLE.
Still To Come: Meanwhile, Charlotte is gaining quite the reputation for her cheeky nature
A
clip
shared by InStyle Magazine on their Instagram page shows Kate urging Charlotte to wave at the crowds. The four-year-old had other plans, however, and cheekily stuck out her tongue.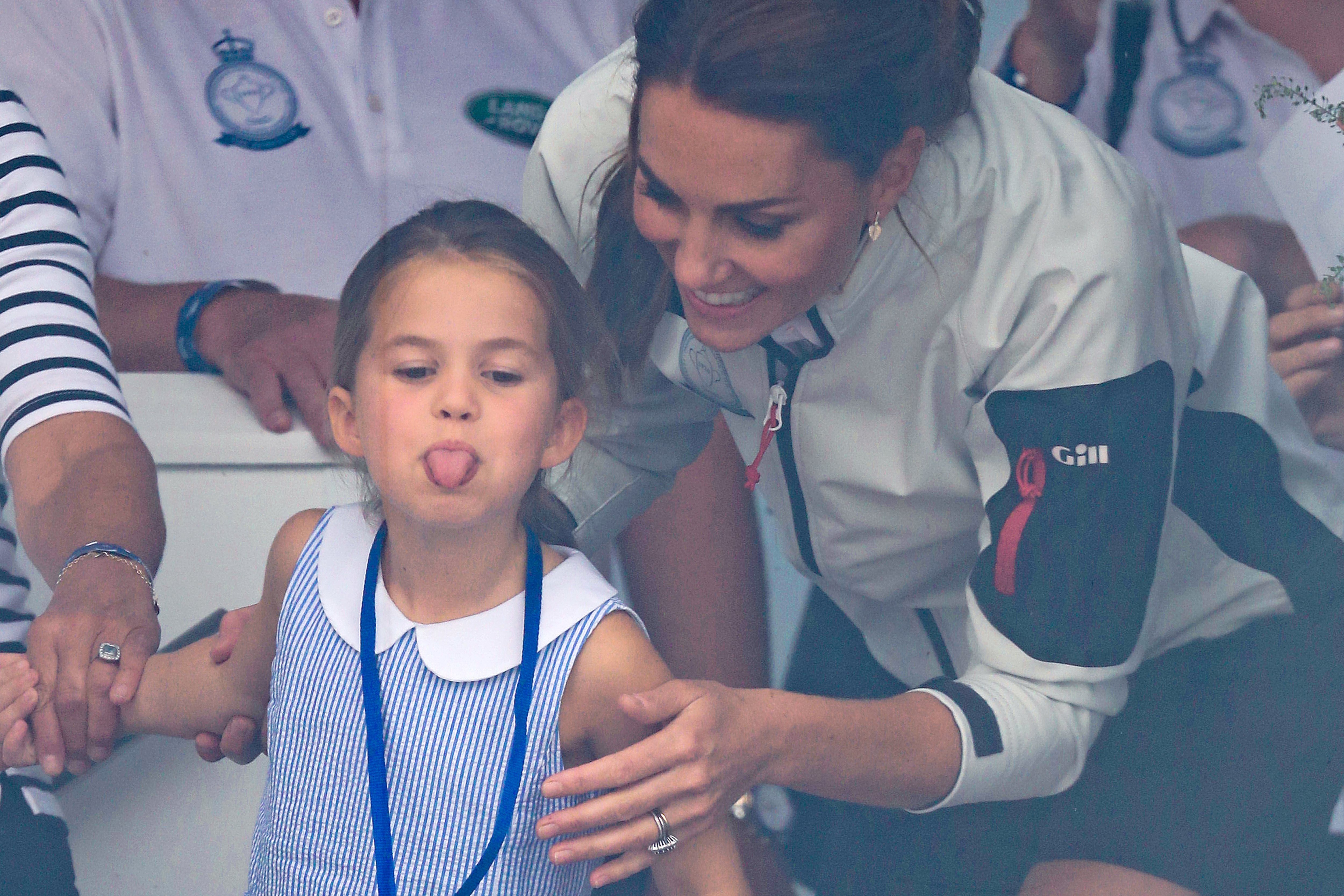 Laughter erupted from the crowds and even Kate could not help laughing as she took in Charlotte's hilarious act. The clip caption read:
"Just when you thought it couldn't get any cuter than the Princess wave. Kate's reaction is absolutely priceless."
A lot of fans and social media users seem to be able to relate to the Duchess's reaction and have been commending her online ever since.
"Kate's reaction to this makes me love her," one Instagram user said while another chimed in: "I absolutely love this! Shows how they are still just normal people like the rest of us!"

"I love this! Kate's face is awesome," a third fan echoed while a fourth confessed to being in "love" with Kate's reaction.
"I could watch this over and over! Love Kate's reaction."

Other netizens couldn't help pointing out the fact that Charlotte was only acting like any normal child would and applauded her innocence.
"You know what she did? She acted like a little girl. I'm sure there was a conversation about it later at the dinner table or at bedtime. It is completely normal. [Love] them!!"
"She is so cute, acting like a normal 4 yr. old!"


Meanwhile, Charlotte is gaining quite the reputation for her cheeky nature. Royal fans will recall the little girl sticking out her tongue last year as she arrived at her uncle Prince Harry's wedding to Meghan Markle.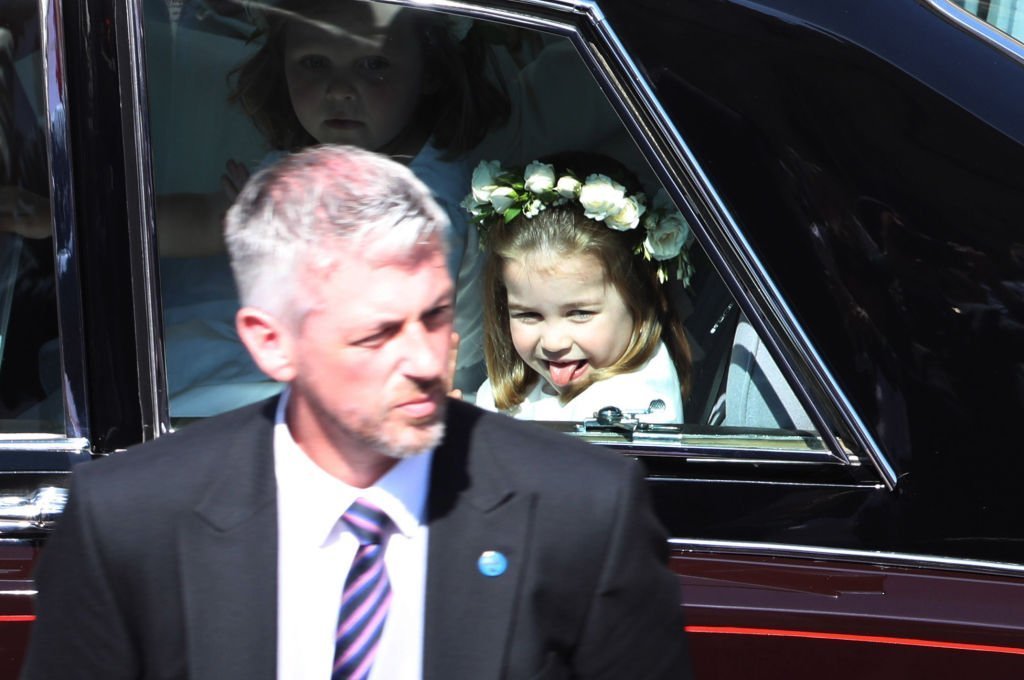 Fans of the family seem to understand, however, that Charlotte is simply being a kid and appreciate the fact that Kate treats it as such.