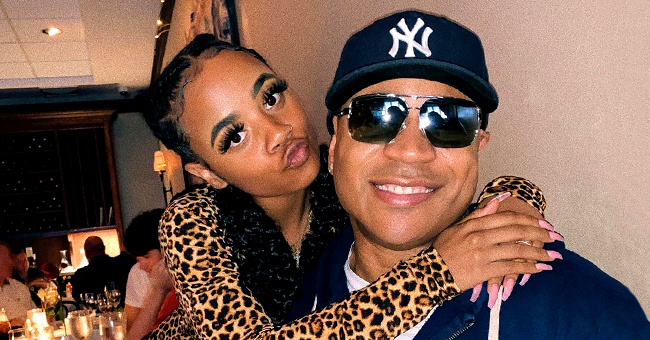 Getty Images
LL Cool J's Daughter Nina Releases Debut Single 'Call Me' for 19th Birthday
LL Cool J's daughter Nina releases her first single on her birthday, following her iconic dad's footsteps in the music industry.
Nina Simone Smith just released a music video for her first single "Call Me," and it's as great as you'd imagine it to be.
When you're the daughter of rap legend LL Cool J, much can be expected from you thanks to the influence of your dad. However, Nina Simone Smith knows the pressure of this and delivered anyway.
Nina's Proud Parents
The first to congratulate Nina about the release of her single was her mom, Simone Smith, who also made sure to great her daughter a happy birthday.
"Happy Birthday Beanz, I'm such a proud mommy. My baby girl dropped her first release today, 'Call Me.'"
Her single is all about communication and building relationships as you grow up, something very timely for the young woman.
Her Well-Received Single
Of course, her song and music video was received with nothing but love, excited to see more of what she can cook up in the future.
"How you gonna just drop this fire on us outta nowhere?"
"Love, Love, Love this video! Gonna watch it over and over again! Thank you for sharing your talent and [for] giving us this art!"
Starting Young
It's only been a year since Nina graduated from high school, and it seems she's decided to pursue a career in music just like her dad.
Nicole is LL Cool J's youngest child, and in a few year's time, she'll be the last that he'll have to put through college, too.
However, with her music career set on full blast thanks to the release of her new single, it seems she'll be working a lot harder to provide more music for the fan base she's gained in the past couple of days.
This should be no problem for her, though, as she has a mentor in her dad, who also began rapping at a young age.
Please fill in your e-mail so we can share with you our top stories!