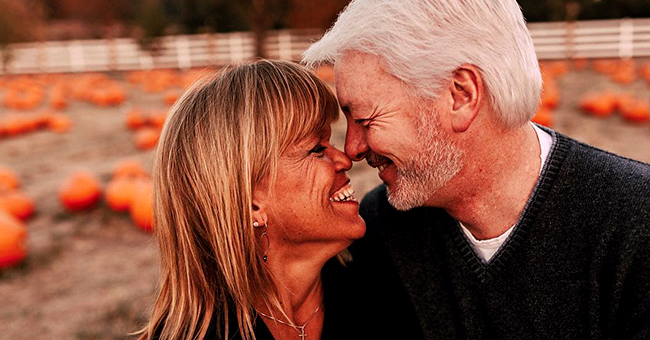 instagram.com/amyjroloff
Amy Roloff of LPBW Enjoys an Afternoon out with Boyfriend Chris Marek in a New Photo
"Little People, Big World" star, Amy Roloff recently shared a memorable picture of herself and new boyfriend, Chris Marek and captioned it with the famous euphemism, "Afternoon Delight."
The picture is a recent update on Roloff's Instagram feed. It is a black and white shot but still manages to capture the joyful intimacy between the beautiful couple.
In the picture, Amy, who is holding the phone, is much closer to the camera with Marek standing much farther away posing for the snap.
"ALL ABOUT MAKING MOMENTS TO GATHER," AMY WROTE
Amy's proximity to the camera makes it so that viewers can't see her ensemble; her charming smile, however, makes up for that.
On the other hand, Marek's casual combo, including a simple shirt and jeans, is visible. Standing tall behind his reality star lover, Marek poses with one of his hands in his pocket and with a smile on his face.
Marek's look seems to hint at the intimacy between the couple who has reportedly been together for over two years. Although Amy's previous relationship was widely famous, her much newer one with Marek is one that fans have slowly come to adore.
That is thanks to many social media updates from Amy like this one. The mother of four also penned down a special message to accompany the picture. She wrote:
"Afternoon delight... taking a rare moment in the middle of the day just to hang out, at one of my favourite places downtown Hillsboro @pizzario, w/ Chris and talk, appreciate each other and the day."
She further shared that the outing was "wonderful" and that it was "all about making moments to gather." alongside a smiley, a heart emoticon and a string of hashtags. If nothing else, seeing the 54-year-old experience the newness of love again is quite charming.
NETIZENS REACT TO AMY'S CAPTION
The picture quickly gained attention online. So far, it has amassed well over 25,000 likes as well as hundreds of comments from fans who could barely contain their awe.
The comments section has fans poking fun at Amy's use of the famous catchphrase, "Afternoon Delight," and some even played with words from the lyrics!
While speaking to Us Weekly earlier this year, Amy and Marek disclosed that they are open to the idea of tying the knot. If they choose to do so, it would be Marek's very first marriage!
Please fill in your e-mail so we can share with you our top stories!