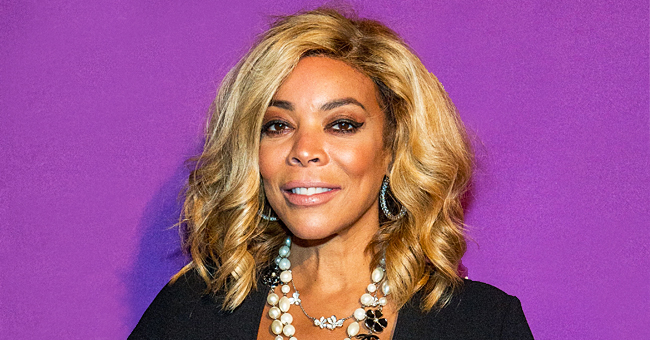 Getty Images
Wendy Williams Flaunts Long Legs in Black Dress with Deep Slit Amid Lymphedema Struggle
Wendy Williams wows fans with her long shapely legs at a party thrown by Rick Ross.
Wendy Williams delighted her fans by sharing a series of photos of Instagram taken at a special party hosted by Rick Ross to launch his new album, "Port of Miami 2."
And the only thing hotter than the music was Wendy herself, who seems to have gained a new lease on life since her separation from Kevin Hunter.
WENDY WILLIAMS LETS HER LEGS DO THE TALKING
In one of the photos, the dazzling Wendy can be seen in a sensual silk knit wrap dress with a wide belt that left one long leg on show.
This, despite the fact that the TV show host has been struggling with Lymphedema, a condition that leaves the sufferer's legs and ankles swollen.
"Who's got legs despite Lymphedema?! Hi boys?" she wrote.
Lifetime has announced that it is developing a biopic based on talk show host Wendy William's life.
A HARD YEAR FOR WENDY WILLIAMS
Since the beginning of the year, Wendy's personal life has been headline fodder, with an admission on her part that she had addiction problems, followed by the revelation that her husband of 20 years had fathered a child on his mistress of 10 years.
FANS LOVE WENDY WILLIAM'S NEW LEASE ON LIFE
Wendy, who was seen smooching Meek Mill on the cheek at the party, seems to be taking the high road, and she'd certainly having fun again, but some of her fans commented:
"Deep down I feel she's hurting but at the same time I think she is living her best life these days. Having more fun then she knew she could "
"She didn't even said hi men she said hi boys she tryna be somebody surgarmomma."
"I don't care what y'all say she loves herself, living and that's all I'm seeing!! Go head Miss Wendy!"
PUTTING THE PAST BEHIND HER AND HER BEST LEG FORWARD
But Wendy has come through the challenges with flying colors.
She kicked her addiction, ditched her husband and seems to be living her best life, surrounded by people who bring out the best in her.
We wish Wendy al the best, and that she keeps on growing and growing, and inspiring other women to do the same.
WENDY WILLIAMS BIOPIC IN THE MAKING
Lifetime has announced that it is developing a biopic based on talk show host Wendy William's life.
Williams is the executive producer for the project, which is scheduled for release in 2020.
As for the story, fans can look forward to some juicy details from the celebrity talk show's personal and professional life. Lifetime will also be releasing a documentary about William's life at the same time.
Wendy Williams is truly growing and glowing.
Please fill in your e-mail so we can share with you our top stories!