Wendy Williams Tears up When Asked If She'll Change Her Last Name after Divorce
Wendy Williams got emotional on Tuesday as she discussed life after filing for divorce from her husband, Kevin Hunter. She also revealed whether she'd be changing her name once the process is finalized.
Going through a divorce can be tough for even the strongest of women, and when you've been married for 21 years and built a life and business with the other person, the experience can be a nightmare.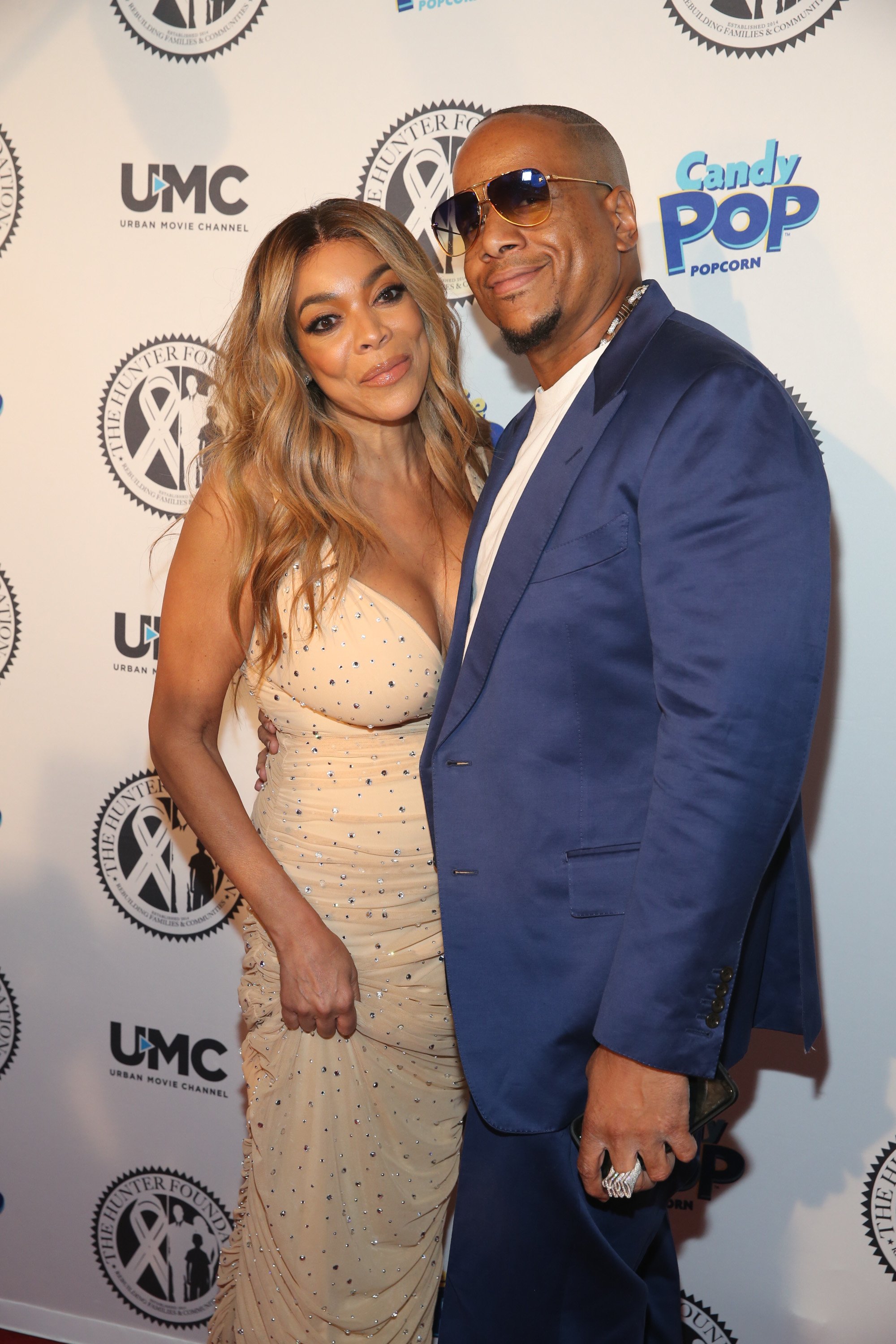 Although Wendy has earned a reputation for being a tough-as-nails TV personality, she proved that she's just as human as the rest of us during an interview on SiriusXM's "The Karen Hunter Show."
In a clip published by The Shade Room, Karen asked Wendy if she planned to change her last name on credit cards and bank accounts.
WENDY'S DECISION
"No, my name is Wendy Hunter, and that's my son's name, and you can't take away…" the talk show host managed to say before succumbing to tears and whispering "don't make me cry."
Wendy, 55, then took some time to gather her emotions before signifying that she was done answering that question. "Next," she said.
'DON'T ASK!'
Wendy also teared up at some point during the interview where she admitted "going through a situation" in her family, but when it seemed Karen was about to ask if there was any chance of reconciliation between Wendy and Kevin, 46, the TV diva cut her off firmly:
"No! Don't ask! No! Girl! Don't ask. I know what you're saying. But my family's good, and we'll always be family."
Wendy, however, confirmed during the interview that she's happy and healthy and "at peace with the world and everyone around" her, Us Weekly reported.
Wendy's emotional reaction comes one month after a similar incident in LA, where a photographer asked how her family was doing amid the divorce.
MORE TEARS FROM WENDY
At the time, Wendy also had to deal with news of Kevin getting into a physical altercation with their 18-year-old son Kevin Jr. and she couldn't hold back the tears while saying:
"Stuff happens in life, and it's okay. …I didn't plan on this but it is what it is. …I have a very full life. Thank you for watching. I would ask you to respect our privacy, but please, I don't respect people's privacy, that's why I do [the segment] 'Hot Topics,' so turnabout is a fair game, but all three of us are doing fine."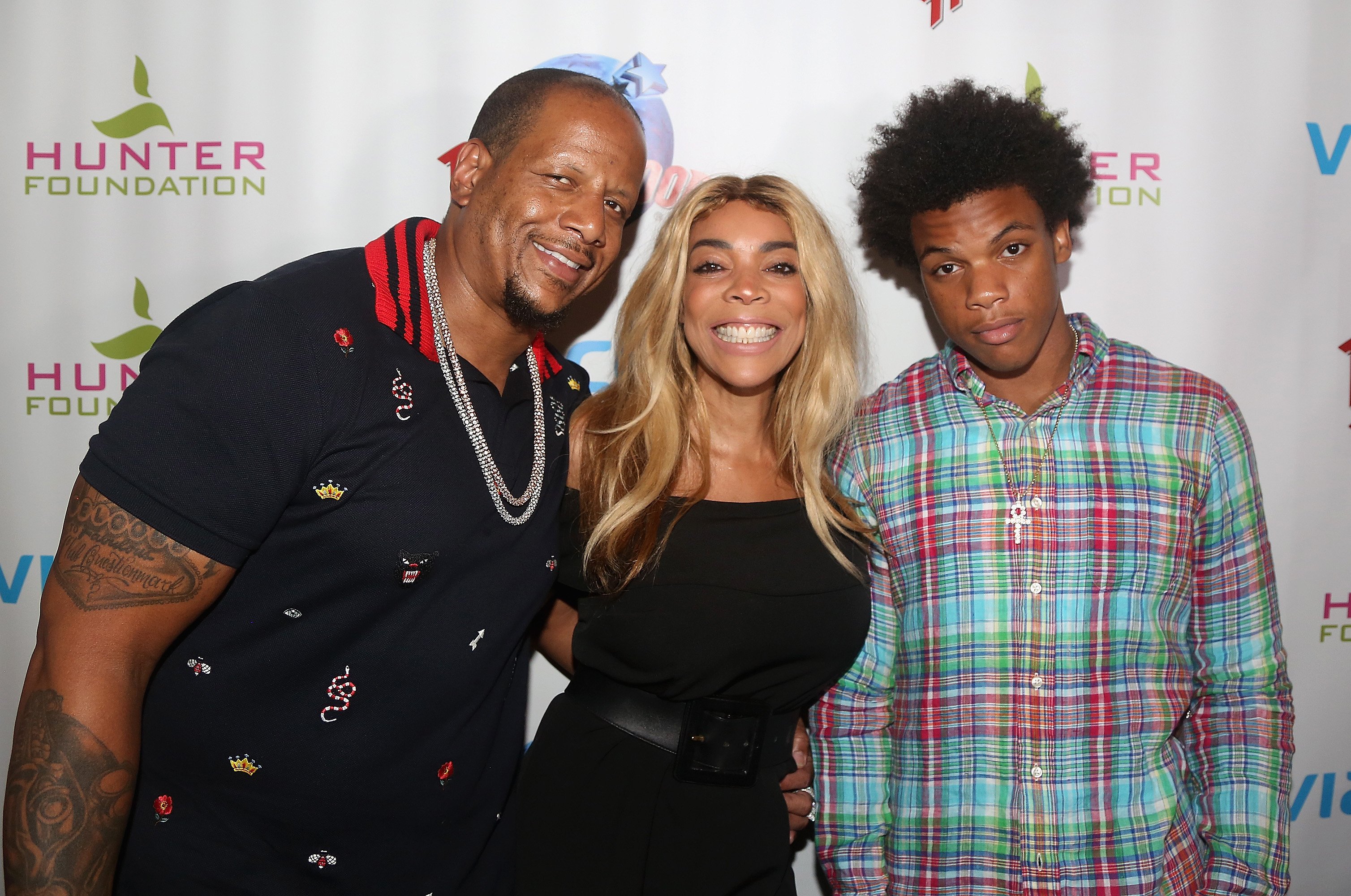 CUTTING OFF TIES
Wendy filed for divorce from Hunter in April following multiple reports that he fathered a child with longtime mistress Sharina Hudson.
The split also involved Wendy cutting off business ties from her estranged husband. After firing him from his executive producer role on her show and as her manager, she shut down their joint non-profit charity, "The Hunter Foundation."
New Photos of Kevin Hunter and Mistress Sharina Hudson Surface + Kevin Reportedly Told Sharina He Can't Leave Wendy Williams Because of Her Money https://t.co/BTkUuXwHHw

— B. Scott (@lovebscott) March 20, 2019
A NEW WENDY
Parting ways with Kevin may have been painful, but it did teach Wendy a valuable lesson: to pay more attention to her businesses.
While at a summit in North Carolina last month, she told the audience how her hubby used to handle the business transactions and have her come in only when the deal was secured.
"Not now," Wendy stated. "I wanna be in on the first conversation of the deal, and I wanna be on every meeting until the deal is done. And that's the way I roll."
"I was already a boss of my own life before I met my husband" @WendyWilliams #BEintheQC pic.twitter.com/noaHcxr59m

— Black Enterprise (@blackenterprise) June 21, 2019
The New Jersey native is also moving on in her personal life, announcing earlier this month that there's a new man in her life.
"I'm not on the market anymore," Wendy said, disclosing that the mystery man is a black doctor in his 50s. "I don't know how I'm doing! I'm not in love, but there's somebody that I'm crazy about."