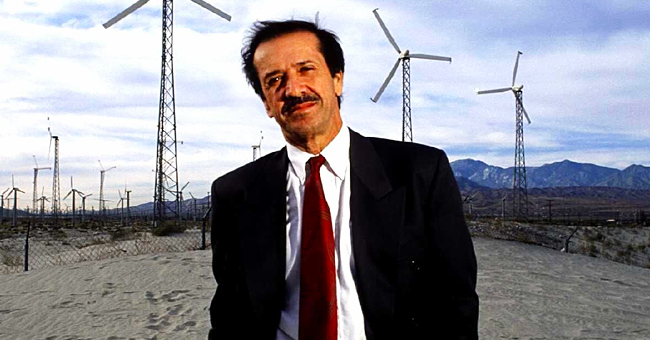 Getty Images.
Sonny Bono's Four Grown-Up Children: Meet Them All

From singer/songwriter to a politician, Sonny Bono had both a diverse career and personal life that included four wives and children.
A skiing accident unexpectedly took Sonny Bono's life in South Lake Tahoe, California on January 5, 1998. At the time of his passing, Sonny had transitioned into politics as California Congressman to the US House of Representatives after he served as mayor of Palm Springs, California.
Married four times, Sonny is survived by four children who followed their own paths in life. During Sonny's early years he married Donna Rankin on November 3, 1954, and had a daughter, Christy.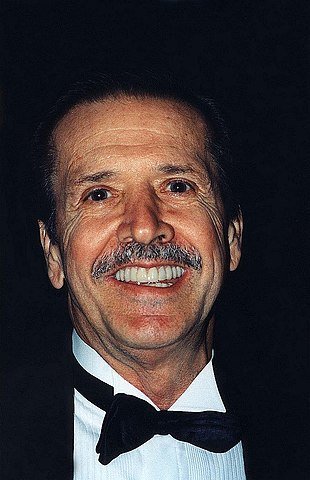 Sonny Bono in 1996. | Source: Wikimedia Commons.
CHRISTY BONO
Bono's first daughter also inherited his passion for food and the namesake of his thriving restaurant in Long Beach. Christy recalled:
"The best time was always in the kitchen. It was where we shared so much family time. It was always based around food."
Generations of family recipes helped Christy in beginning her career in the restaurant business and later named her second eatery in the upscale area of Naples in Long Beach after her son, Nico.
Since Christy's opening in 1994, business increased with 30% and almost quadrupled in size. Christy said:
"I'm now 41, and I feel much more of a sense of accomplishment doing things on my own. Yes, [being a Bono] is a part of my life. And yes, it does bring people in here. But it doesn't really change who I am. I'm a businesswoman and a mother."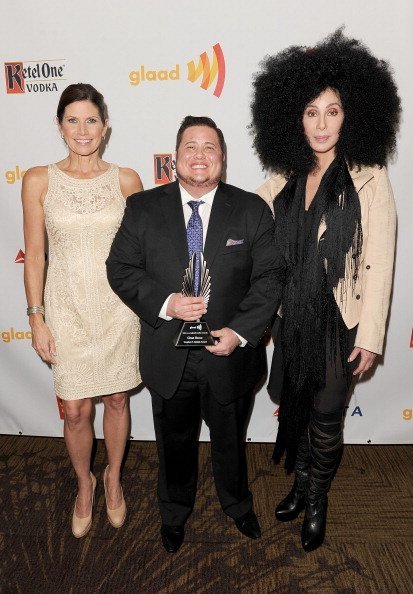 Mary Bono Mack, Chaz Bono and Cher on April 21, 2012, in Los Angeles, California. | Source: Getty Images.
CHAZ BONO
Almost two years after Sonny's divorce from Donna, he married Cher in October 1964; the dynamic singing duo also had a child, Chaz Bono born on March 4, 1969.
Chaz followed his parents into showbiz and became an actor but also an acclaimed author of three books that include "Transition" released in May 2011.
The book gave a candid account of Chaz's lifelong struggle with gender identity. Born female, Cher and Sonny named him after the 1969 movie "Chastity," written by Sonny and starring Cher.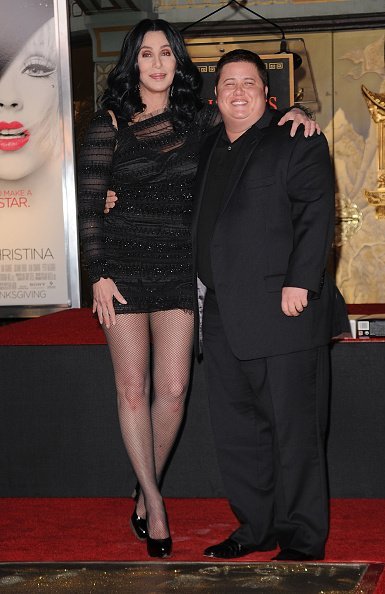 Cher and Chaz Bono on November 18, 2010, in Hollywood, California. | Source: Getty Images.
In his book, Chaz also shared other troubles he faced earlier in life. Sonny's death hit Chaz hard, and he eventually became addicted to opiates to cope with the loss of his father and his lover Joan Stephens. Chaz said,
"These personal losses triggered a gradual but extreme downward spiral in my life that ultimately led me to develop an addiction to prescription painkillers—the only way I found at the time to take the edge off the searing pain inside of me."
Since then, Chaz underwent gender confirmation surgery and legally changed his name from Chastity Sun Bono to Chaz Salvatore Bono on June 11, 2009.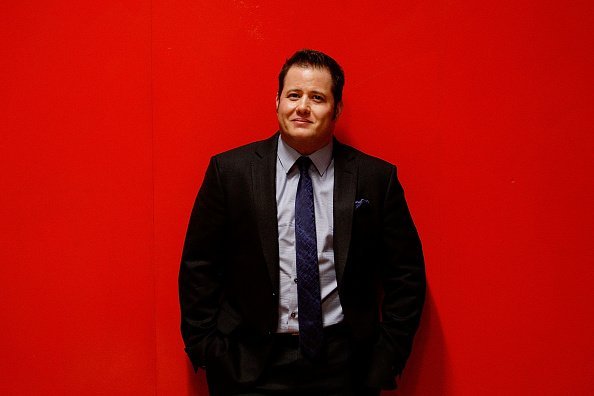 Chaz Bono on February 26, 2014, in Sydney, Australia. | Source: Getty Images.
After the death of Joan Stephens, Chaz dated Jennifer Elia, but after their break up in 2011, he feared that love wasn't in the cards for him. "I seem to repel women I am attracted to," Chaz commented in 2015. But two years later, everything changed.
Chaz met and fell in love with the former child star, Shara Blue Mathes, and the two have been together happily since.
Cher and Sonny got divorced on June 26, 1975, and it took six years before Sonny married his third wife, Susie Coelho on December 31, 1981. Their union lasted a short three years and the couple divorced without any children on November 21, 1984.
CHESARE BONO
Sonny's fourth and final marriage to Mary came two years later when the couple wed on March 1, 1986. They had two children, Chesare and Chianna.
Nine years old when his father died, Chesare turned to drugs to cope with the devastating loss. Chesare developed an addiction to the painkiller Oxycodone by the time he graduated from high school, which turned into experimentation with heroin during his freshman year at the University of California, Riverside.
After getting busted at a rehab center for smoking heroin, Chesare went to Cirque Lodge in Utah in 2007, where he eventually got his drug use under control. Chesare told PEOPLE,
"That turned out to be a pretty cool place where I learned all the things you can do to have fun without drugs. I'd do an indoor ropes course, climb and do archery. Lindsay [Lohan] and I were in treatment together, and we got pretty close. But most importantly, that's where it hit me that I can never use again."
Chesare turned his life around and went back to college while he also worked as an assistant to Barry Manilow's tour manager. "I've come a long way, but I never think I have my addiction beat. No matter how good it is, it could all go bad again," he added.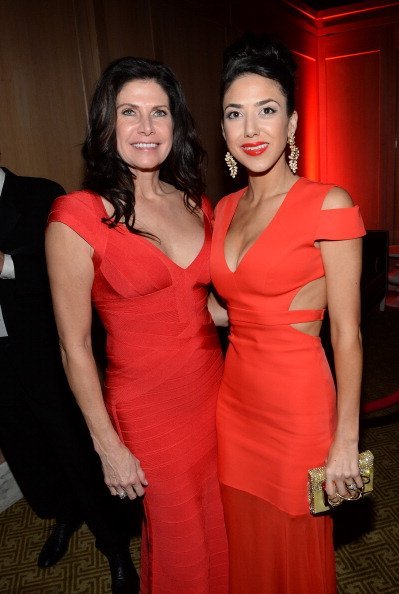 Mary Bono Mack and Chianna Maria Bono on January 4, 2014, in Palm Springs, California.| Source: Getty Images.
CHIANNA BONO
According to Chianna's Linkedin profile, she became involved with government support services since 2010 and is a Delivery Support Specialist in the Washington D.C. metro area at Highlight Technologies.
While Chianna got named "Rookie of the Year," she also gave birth to her first child on what would have been Sonny's 77th birthday and called him Sonny William Hrabe.
After Sonny's death, his relationships made headlines again when Sean Machu got refused access to his funeral. Claimed to be Sonny's illegitimate child with the former actress and model, Mimi Machu in 1964, Sean told PEOPLE of his repeated rejection by the Bono family.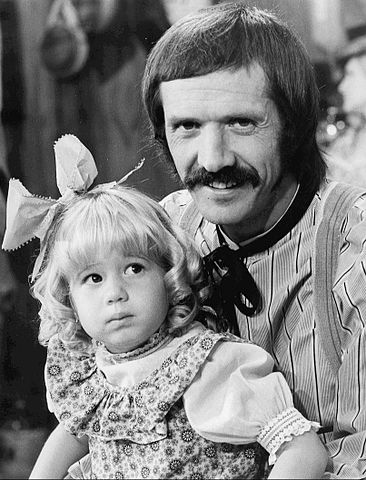 Chastity Bono with dad, Sonny, on the set of "The Sonny and Cher Comedy Hour" in 1974. | Source: Wikimedia Commons.
Sean said,
"I was abandoned and rejected by my father my whole life. I didn't want to be rejected again at his funeral."
Six months after Sonny's death, Sean filed a claim against his alleged father's estate and insisted on being his son. However, after the results of the DNA came back, Sean dropped his claim against the $1.72 million estate.
Similar to Sonny, Cher also had numerous relationships to date. Even though Sonny became the first man to treat Cher well, we took a look inside the relationships with her famous husbands and boyfriends.
Please fill in your e-mail so we can share with you our top stories!