Michelle Obama's High School Names $4.3M Athletic Complex in Her Honor
Whitney Young Magnet High School, Michelle Obama's alma mater, on Monday, named an athletic complex after the former first lady.
Obama, 55, was not involved in athletics during her time at the Chicago high school, but has now been honored with a namesake athletics complex, NBC Chicago reports.
Michelle Obama sends emotional 'thank you' message to Whitney Young High School https://t.co/KZzPh9XrCZ pic.twitter.com/GT4KhesLLn

— NBC Chicago (@nbcchicago) August 12, 2019
The $4.3 million Michelle Obama Athletic Complex, which took a year to build, reportedly contains equipment for various sports including soccer, football, lacrosse, track, baseball, and softball. It also boasts a batting cage and spectator area.
Still To Come: 'They're going to teach you everything from how to manage your time and money...' ~ Michelle Obama
HAPPENING TODAY: New athletic complex named after Michelle Obama to be unveiled at Whitney Young High School https://t.co/NKxH0VtDHJ

— ABC 7 Chicago (@ABC7Chicago) August 12, 2019
Appreciating the grand gesture, Obama said in a video message to the students:
"Whitney Young has played such a foundational role in my life. It's where I first started to branch outside my neighborhood and see the possibilities that lay right in front of me. I never played a sport at Whitney Young. My jersey's not in any glass case."
Dolphin Pride!!!! Fascinating to be at my daughter's orientation yesterday which included opening ceremony for the facility & hear a junior address saying she went to Whitney Young b/c Michelle Obama went there. Obama wasn't a name when I went, so interesting to see that shift. https://t.co/c7OW4QOjPU

— 𝐄𝐱𝐚𝐯𝐢𝐞𝐫 𝐏𝐨𝐩𝐞 (@exavierpope) August 13, 2019
"This is a facility for everybody," she added. "For athletes and non-athletes, for weekend warriors and fitness fanatics, for every student, every parent, every community member."
The athletic complex will be open to not only every student but also to members of the community who held a block party at the facility on Monday.
Chris Cassidy, athletic director for Whitney Young High School, told NBC Chicago the complex was named after Obama because of her commitment to fitness while in the White House.
"Her mission when she was first lady was all about fitness and keeping kids fit," Cassidy said. "This complex is not just for our athletic teams. All our P.E. classes can use it."
Obama's latest honor comes a week after the "Becoming" author announced a partnership between her education initiative, Reach Higher, NowThis and YouTube on a crash course series for first-year college students.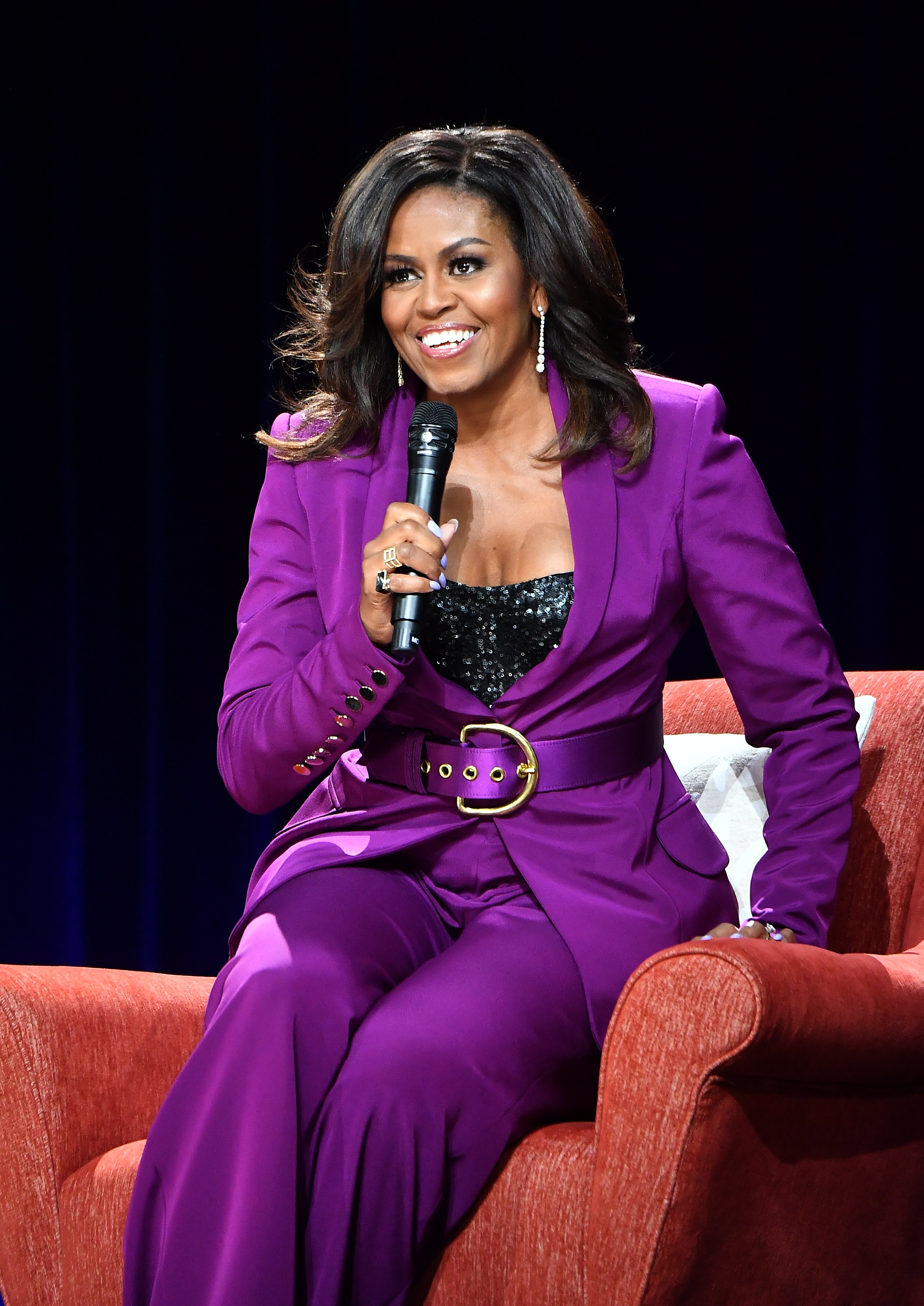 Reach Higher Executive Director Eric Waldo told Newsweek that the series aimed to make life easier for students, especially first-generation students, entering college.
"We know that countless students are apprehensive about how to succeed once they get to campus this fall. ...This series will make it easier for all students -- and especially first-generation students -- to successfully transition into college life."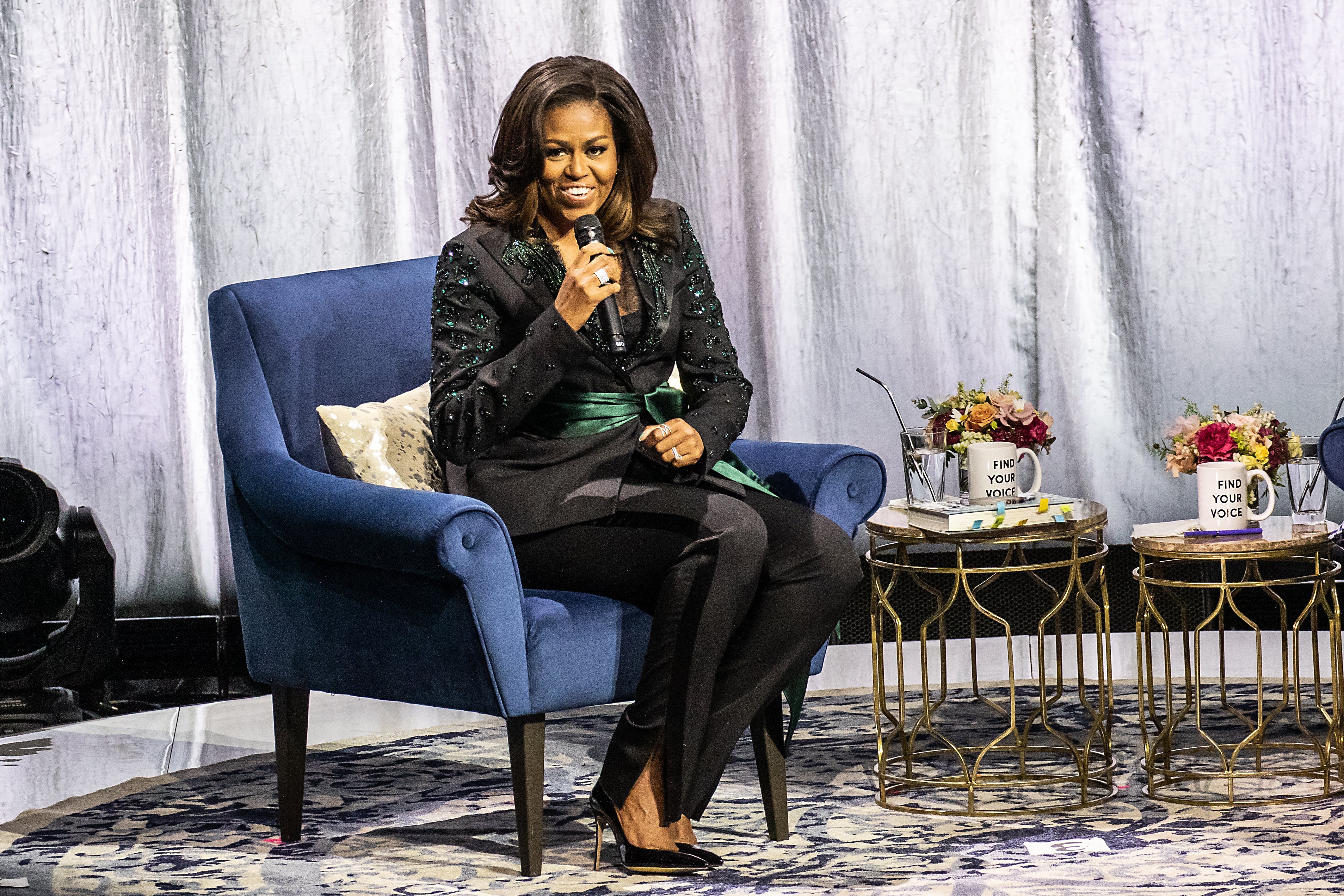 "They're going to teach you everything from how to manage your time and money to the importance of finding a mentor and peers to help you along the way," Obama reportedly said about the crash course set to debut in September.