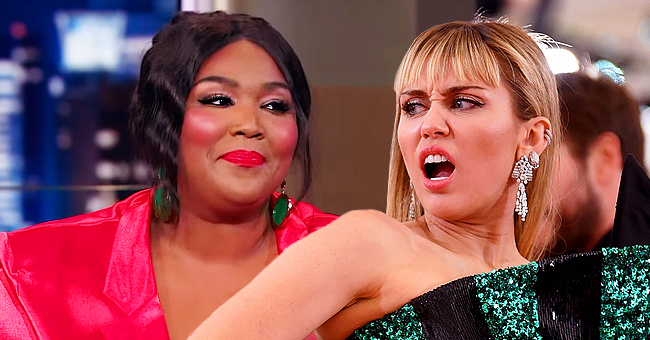 Youtube/The Daily Show with Trevor Noah // GettyImages
Lizzo Would like to Date a Hemsworth but Isn't 'Messing with Miley's Man' Amid Couple's Split
Lizzo is back on the market after ending her relationship with an "evil Gemini," and although she would like to date a member of the Hemsworth family, newly-single Liam is off-limits.
Rapper Lizzo has been taking the music industry by storm with her catchy songs, unapologetic attitude, and body-positivity message.
But now that she's single and ready to mingle, the 31-year-old star is considering snatching her own piece of the Hemsworth family cake.
LIZZO WANTS HER OWN HEMSWORTH
The topic came up in a recent interview with the Australian show "The Project," when host Carrie Bickmore questioned Lizzo about her "evil Gemini" ex-boyfriend and whether she would be open to dating any other Geminis in the future.
"My best friend is a Gemini. I love Geminis," Lizzo said, explaining that she would be careful if another Gemini gets into her life in any kind of romantic space. "I don't think that oil and water really mix, you know what I mean?"
Bickmore then joked saying that there are a lot of "Gemini down under," to which the "Juice" rapper excitedly replied:
"Alright, turn up, I'm ready! I'm gonna find a Hemsworth cousin... I'm gonna find the Hemsworth younger brother, and see what's up!"
The Hemsworth younger brother is actually Liam, Miley Cyrus's ex. But when Bickmore told Lizzo that he's now in the market, she claimed, "Oh, I'm not messing with Miley's man, I need my own Hemsworth!"
MILEY AND LIAM'S SPLIT
News of Miley and Liam's split broke over the weekend. The young couple dated on and off for almost a decade and tied the knot last December.
"Hi, all. Just a quick note to say that Miley and I have recently separated and I wish her nothing but health and happiness going forward," Liam recently told his fans on Instagram. Adding:
"This is a private matter, and I have not made, nor will I be making, any comments to any journalists or media outlets. Any reported quotes attributed to me are false. Peace and Love."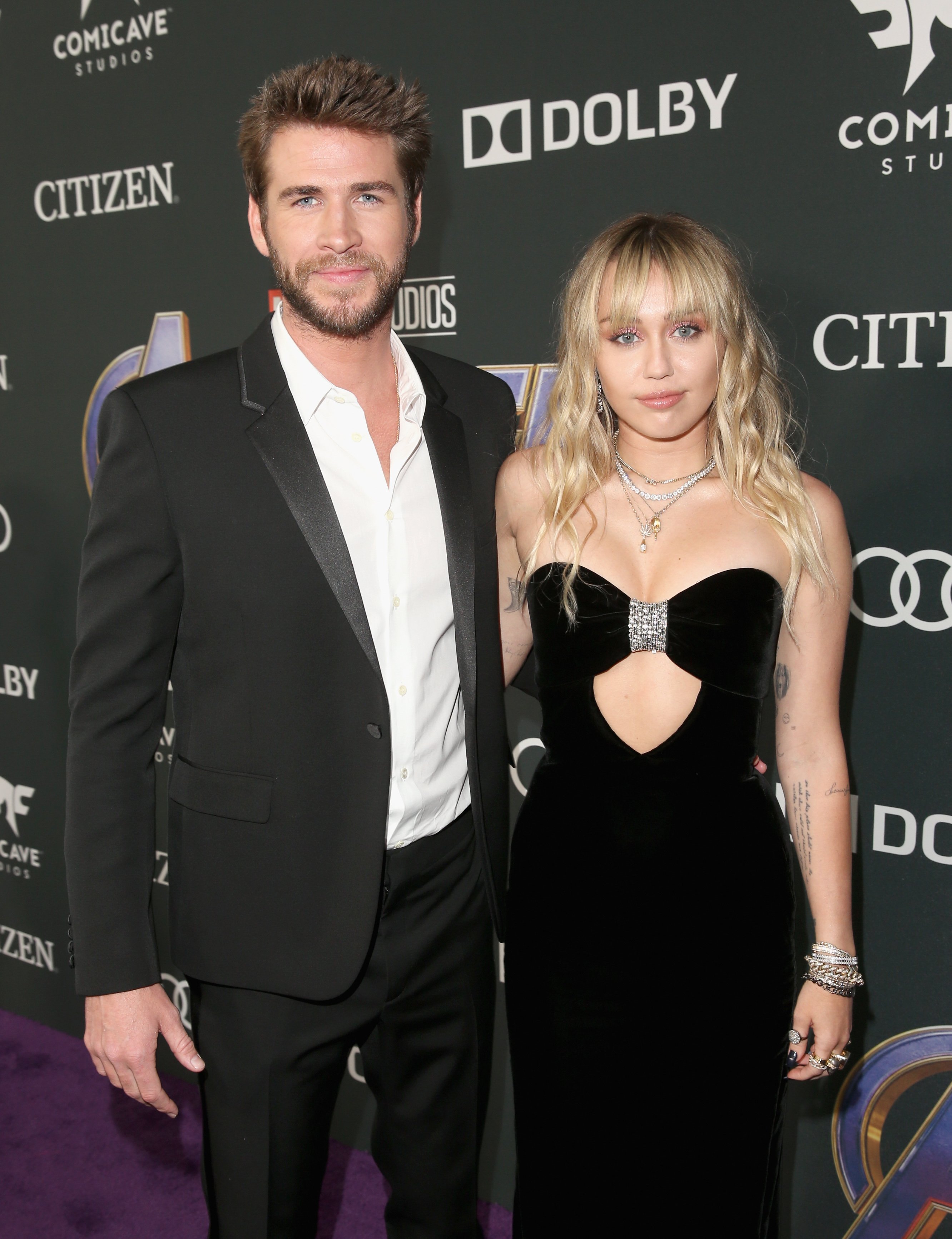 Liam Hemsworth and Miley Cyrus attend the Los Angeles World Premiere of Marvel Studios' "Avengers: Endgame" on April 23, 2019. | Photo: GettyImages
A few days after the split was confirmed, Cyrus was caught kissing Brody Jenner's ex Kaitlynn Carter on a trip to Italy.
BACK TO LIZZO'S EVIL EX
The flutist prodigy and hip-hop star opened up about her love life and her views on men and relationship in an interview with Cosmopolitan last month. It was there where the "evil Gemini" comment came from.
"I'm finally free of the evil Gemini I had in my life. I'm really just actually happy and single," Lizzo said at the time.
She continued stating that she's already in the celebratory phase of the breakup, where "everything is a toast, everything is let's go, girl. I'm really living in my full zhuzh. My full juice."
When asked why she meant with the line "why are men great till the gotta be great?" in her hit song "Truth Hurts," the Brooklyn native explained that it came from that feeling of believing the "idea" of someone is "great" and then realizing the real version is not that great.
"That shiny, exciting experience immediately goes to [expletive] she said. "I'm like, the idea of you was great, but when I put you in this position of power in my life, you don't know what to do."
LIZZO WOULD MAKE AN NC-17 BACHELORETTE
Lizzo wouldn't mind being on "The Bachelorette" to find the love of her life, but she has a few ideas for the show that would make it a much different program from what it is now. She explained:
"If I was the Bachelorette, it would just be the coolest season ever. The men would have to be naked, and they would have to wear little thong briefs, and they would have to feed me grapes."
Also, she says it would be mandatory for the candidates to engage with her on sexual activities on camera. "It can be blurred, but I would want the people to know," she joked.
"The kids gotta learn someday."
Please fill in your e-mail so we can share with you our top stories!