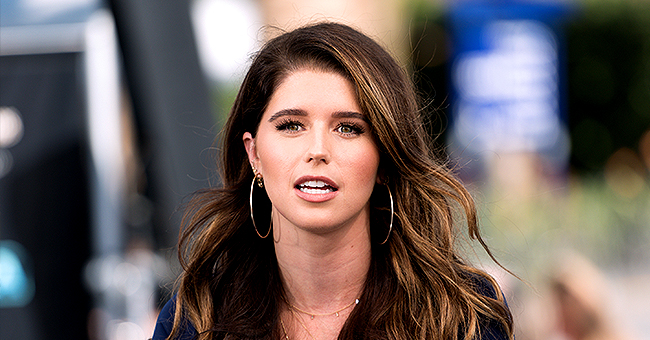 Getty images
Katherine Schwarzenegger Enjoys a Day at the Beach with Her New Husband Chris Pratt

Its Beach Day as newlyweds Katherine Schwarzenegger and Chriss Pratt enjoy a fun-filled day at the beach with a family friend.
Newlyweds, Katherine Schwarzenegger and her husband, Chris Pratt were recently pictured at a beach in Santa Barbara, California, sunbathing and enjoying each other's company.
Pratt's friend Rob Lowe joined the couple. The trio was pictured lounging on the beach with Pratt and Lowe shirtless.
Pratt and Lowe, became good friends when they acted alongside each other in the popular comedy series, "Parks and Recreation." Lowe joined the cast in 2010, spent four years on it and left in 2014, a year before the series wrapped up.
Katherine looked great in a pink swimsuit top and a black baseball cap with a white sarong worn around her waist at various times in the day. The couple were later pictured kayaking, while Lowe went paddleboarding.
Afterwards, Pratt put his swimming goggles on and went swimming, this time without the company of his lovely wife. In another shot from their time at the beach, Pratt was seen gracing Katherine with a sweet kiss.
The couple initially met in a church they attend together and immediately hit it off, in June 2018, they began dating, and by January 13, 2019, they announced their engagement.
On June 8, 2019, Pratt and Schwarzenegger got married in Montecito, California at the San Ysidro Ranch. A source told US Weekly:
"Everything about the wedding was gorgeous, they had beautiful weather and the perfect set up at San Ysidro Ranch in Montecito. Everyone seemed so happy and honoured to be a part of the wedding and Chris and Katherine's love story."
For their honeymoon, the pair travelled to Hawaii, where they reportedly celebrated by "lounging poolside." It was double the celebration as the honeymoon reportedly coincided with Pratt's 40th birthday which was on June 21. Pratt stated:
"We just feel very blessed and very, very happy. I think having the stress of the ceremony behind you is kinda nice, you know? But, yeah, we're in the honeymoon phase. It feels really good and we just feel really happy."
The pair look awesome together, and hopefully, they stay together.
Please fill in your e-mail so we can share with you our top stories!