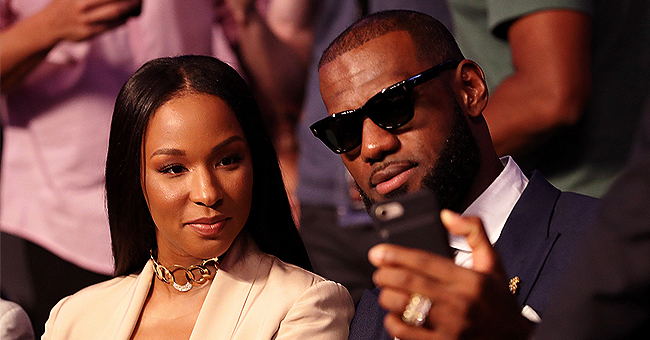 Getty images
Meet LeBron James' Wife Savannah, Whom He First Met in High School
In a world in which few marriages survive and thrive, LeBron and Savannah James are an exception.
Savannah is the pillar of her husband's life and those who know them intimately attribute a good dose of credit for LeBron's success to her support.
BASKETBALL WIFE AND MOM OF THREE
But if being the wife of a Hall of Famer sounds as if its all glamour and glitz, think again. Being married to a pro athlete means that Savannah has had to uproot her life and her family several times, following her husband from city to city.
Ãnd through it all, she has been raising her three children and giving LeBron a tranquil, stable environment to come home to.
Savannah dedicates a lot of her time to her husband's charity, the LeBron James Family Foundation
HIGH SCHOOL SWEETHEARTS
LeBron and Savannah met as teenagers, though they attended rival schools, they were prom dates and fell in love. When LeBron left Ohio to become a pro, she followed him. The two share LeBron Jr., 15, Bryce, 12, and little Zhuri, 5.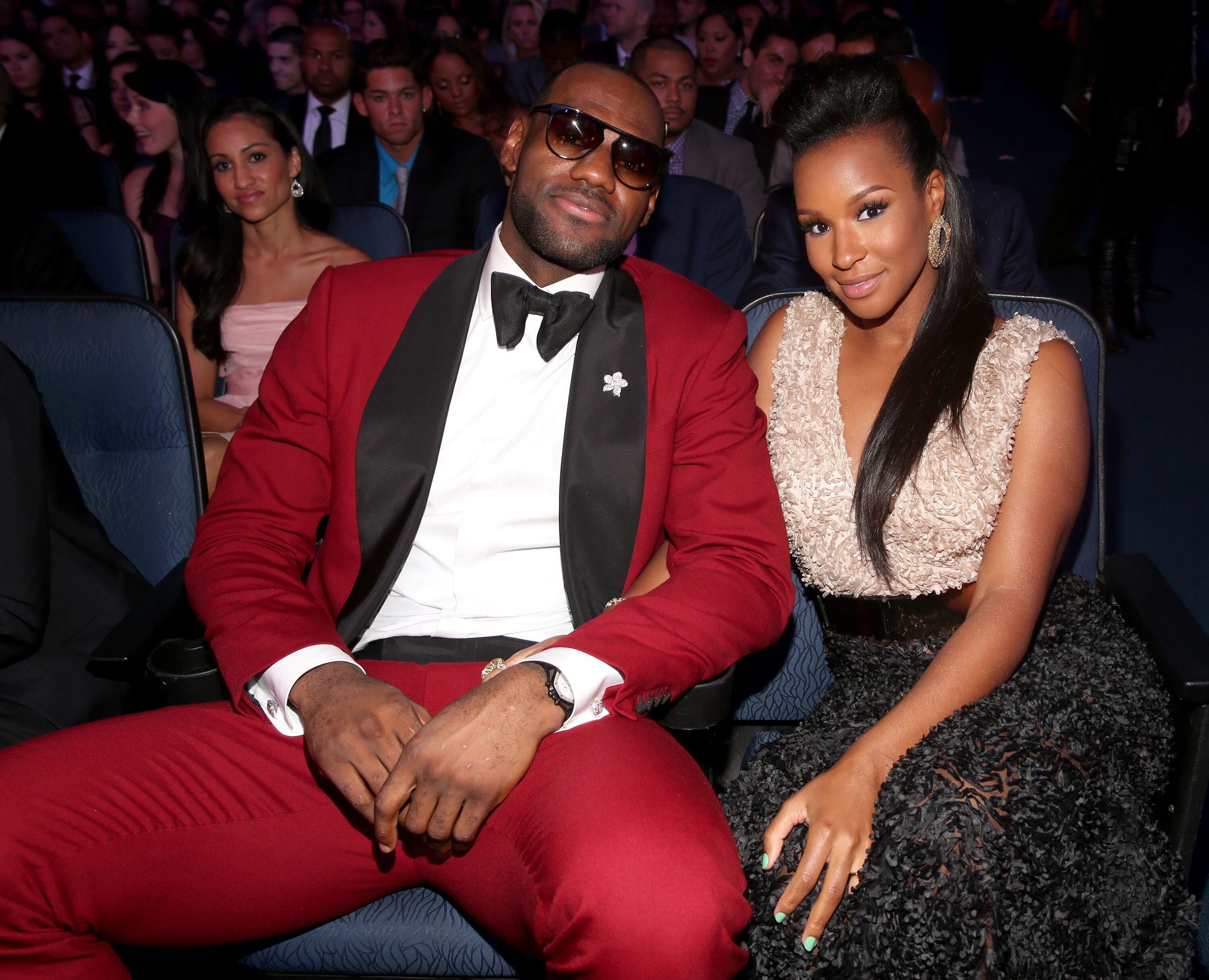 LeBron and Savannah James at NBA Gala/ Source: Getty Images
MARRIAGE TO A BASKETBALL LEGEND
Although they've been together for years, LeBron only proposed formally in 2011, on his 27th birthday, and the two were married on September 14, 2013, in San Diego, California.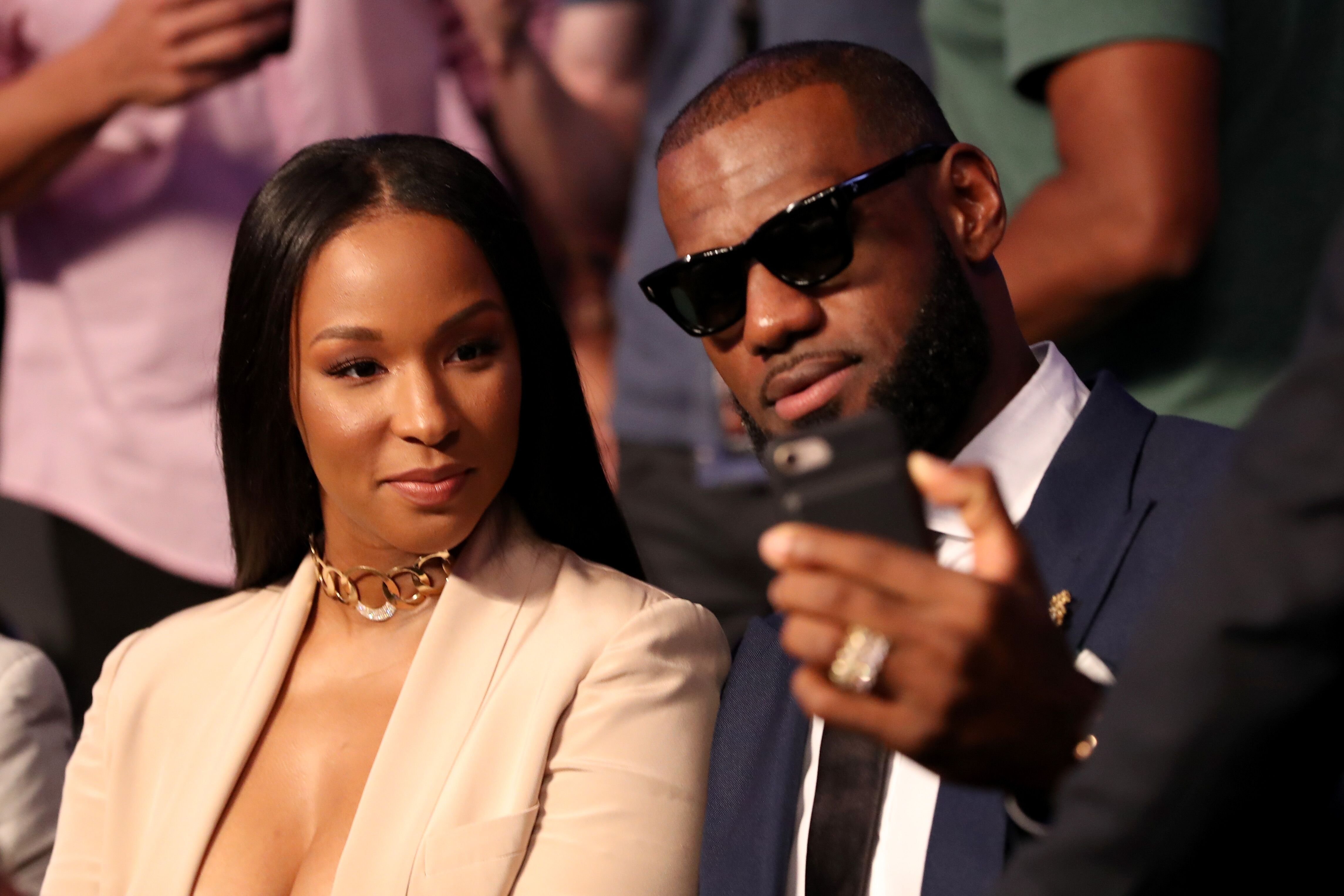 LeBron and Savannah James at Mayweather vs Mcgregor-fight/ Source: Getty Images
SAVANNAH JAMES' DEDICATION TO CHARITY
Savannah dedicates a lot of her time to her husband's charity, the LeBron James Family Foundation, which helps children and young adults through education and co-curricular educational initiatives, from primary school all the way to college.
Savannah's own charitable initiative is based on her own experience as a high school student. She was lucky, and she could afford a prom gown, but many of her colleagues could not, and so missed a "pivotal moment" in their young lives.
Thanks to Savannah, many Cinderellas have stepped out with their Princes on Prom night.
LEBRON AND SAVANNAH JAMES'S ADORABLE FAMILY
But if there is one thing that defines Savannah James, it is her dedication to her husband, and to her three children.
Their bond is obvious in an adorable family photo the celebrity posted for Christmas, in which the whole family is clad in identical green, red, white, and black Christmas pajamas.
Behind the happily grinning family, is a sculpture of golden crowns, an allusion to LeBron's nickname - King James.
All happiness to King James, and his lovely Queen Savannah!
Please fill in your e-mail so we can share with you our top stories!