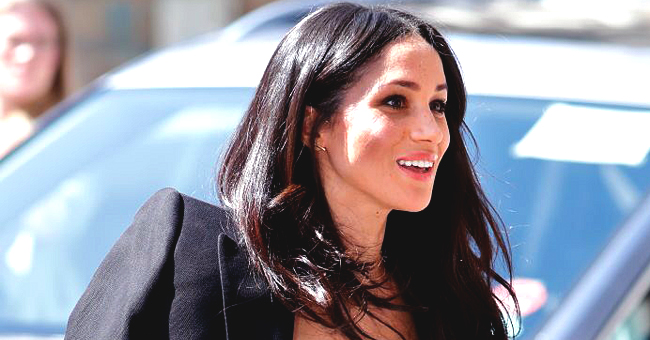 Getty Images
Meghan Markle's New Royal Life Gets a Cheeky inside Joke on 'Suits'
Meghan Markle's character might have been written off from her all-time series, "Suits" following her marriage to the Duke of Sussex, but it turned out that going from a "Legal Aide" to a "Royal Duchess" makes for a special joke.
For years, American-star-actress-turned-royal, Meghan Markle graced the TV screens with her one of a kind role-playing prowess, as Rachel Zane in the series, "Suits."
THE ROYAL "SUITS" STAR
The Duchess of Sussex made her sad exit after seven seasons of winning hearts and becoming a screen favorite, following her marriage into the royal family.
Sadly, with the departure of Meghan came a write-off of the all-time favorite couple in the series, Rachel Zane and her husband Mike who were both lawyers.
MIKE RETURNED TO "SUITS"
In this week's episode, fans of the Duchess got a ray of hope when Mike made an appearance and everyone fully expected to see his wife alongside him, since they were an inseparable pair. But that was never to be.
Instead, the writers gave fans the next best thing; a reference to Rachel, or in this case, Meghan's new life as a royal.
When asked about her welfare since their move to Seattle, Mike said of his legal practitioner wife:
"If I told you how good, you probably wouldn't believe me."
THE GIF IS AVAILABLE ON TWITTER
If you're still in doubt as to whether the reference was a casual one, or was intended as a joke, "Suits" officially cleared any doubts after posting a Gif of the scene on their official Twitter handle. Doubts cleared!
PRINCE HARRY IS SUPPORTIVE
It was not an easy feat for either the 38-year-old or her fans when she was faced with leaving the show to marry her then-boyfriend, Prince Harry.
But her acquired royal status, plus the imminent move to London made it impossible for the American actress to continue the series.
Before her withdrawal, however, the Prince was supportive of her work, seeing all the episodes, and even visiting his lady on movie sets.
It can be recalled that the Duke of Sussex paid his lady one such visit on set in September 2016, a day after arriving in Toronto to honor the Invictus Games.
The mother of one was surprised to see him during the shooting but was happy to show him around the set, to everyone's excitement.
Mike's appearance on the show, coupled with his joke about the Duchess has left fans yearning for the goal-oriented, legal-paramedic-turned-lawyer, Rachel Zane, to once again grace the screens, even for a guest appearance.
That's going to be a pretty long wait seeing as royals have certain limiting standards.
Please fill in your e-mail so we can share with you our top stories!