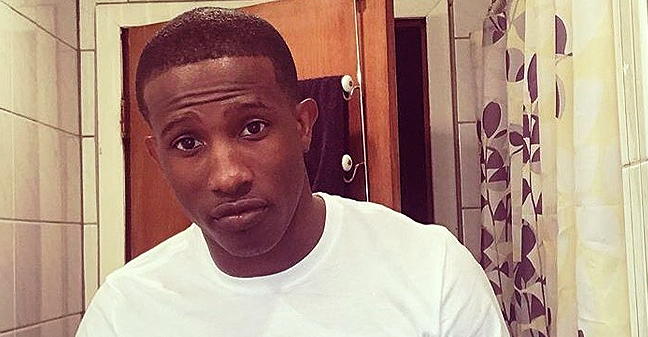 Instagram/jim_star_
Watch Queens Firefighter Give His Laughing Baby Girl a Pedicure
The doting dad was captured in a viral heart-melting clip that showed him treating his nine-month-old to a good time with some 'nail care.'
Firefighters are acknowledged as "superheroes" because of their selfless and courageous traits which have helped save several lives. However, Queen's dad, Jimmy Howell just set the bar higher by bringing this sweetness to his household.
Jimmy was captured in a now-viral video giving his 9-month-old a 'mini Spa treatment as she gloriously sat on her chair. Kensley, as the little girl was revealed to be named was apparently having a great time as dad did his work.
As observed from the clip, Jimmy was having a hilarious gist with Kensley as he gave her the spa treatment.
"I can tell you've been crawling, these things [are] barking. We [are] going to take care of these dogs."
the doting father said to his daughter.
Subsequent moments saw the family' s dog, Lola, back in the background, thus leading to a fun affair between the father-daughter duo. Imitating the family pet, Jimmy started making "woof" sounds while playing with his daughter's feet, which led to her giggling.
Another exciting moment was when little Kensley yelled in displeasure as Jimmy filed her nails. The dad then replied with a hilarious statement which read:
"Kensley, this is free, so you can't complain over something that's free. I'm sorry if I'm rubbing too hard, but beggars can't be choosers."
The video which was uploaded by the Queens
firefighter
, Jimmy on his Instagram
page
has since its upload gone viral with thousands of views, and features on famous publications.
The Shade Room reposted the beautiful clip alongside a caption which stated:
"This daddy/daughter moment will have your heart melt as he works to give his baby girl a Pedicure."
It has also been widely acclaimed by Internet users who considered Jimmy to be lovely.
A commenter
wrote
on Jimmy's page:
"This is fantastic. Great video. Beautiful daughter,"
while another stated:
"So so cute," followed by several adorning heart emoji.
Jimmy's Instagram page features several other images and clips of Himself and adorable Kensley. Now, that's a SUPER DAD!
Please fill in your e-mail so we can share with you our top stories!