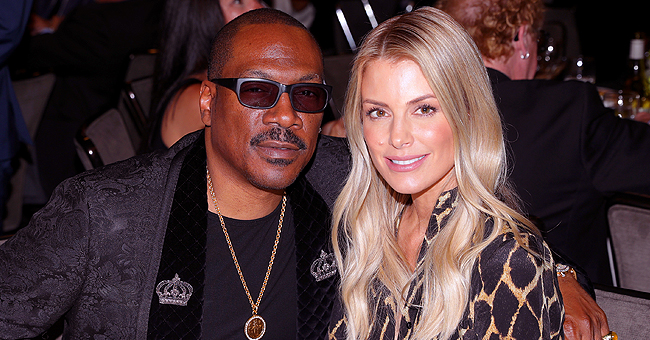 Getty Images
Meet Paige Butcher, Eddie Murphy's Fiancée as Well as Mother to Two of His 10 Kids
Being married and bearing children is nothing new to the actor, Eddie Murphy, but in Paige Butcher, he seems to have found a soul mate. Eddie and Paige have been dating since 2012, and have two kids together.
Eddie Murphy is a father of many children, having been involved with a lot of women in his lifetime. However, he has been dating his current partner and fiancée, Paige Butcher for over six years, and together, they have two children.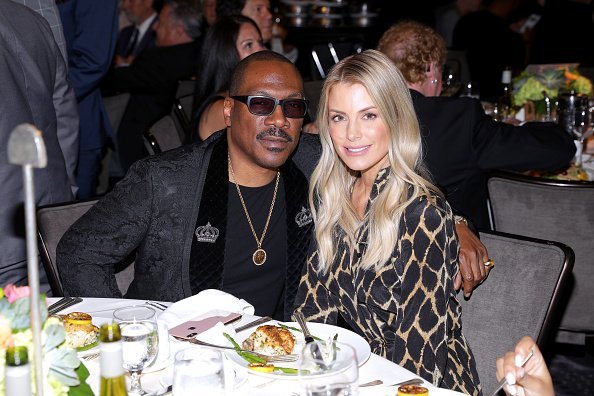 Eddie Murphy and Paige Butcher attend the 19th Annual Harold and Carole Pump Foundation Gala at The Beverly Hilton Hotel | Photo: Getty Images
Their love story has led many to wonder what sort of woman Paige Butcher is to have captured Eddie Murphy's heart.
WHO IS PAIGE BUTCHER?
Trying to find out more about Paige Butcher on social media, would yield little to no luck because she has since deleted all her social media accounts. Her reason for doing so is, however, due to her relationship with the "Dr. Do Little" actor.
Butcher believes that being seen with a celebrity as famous as Eddie Murphy is enough for the public eye, and as such, there wouldn't be any need to open herself to the harsh world of social media.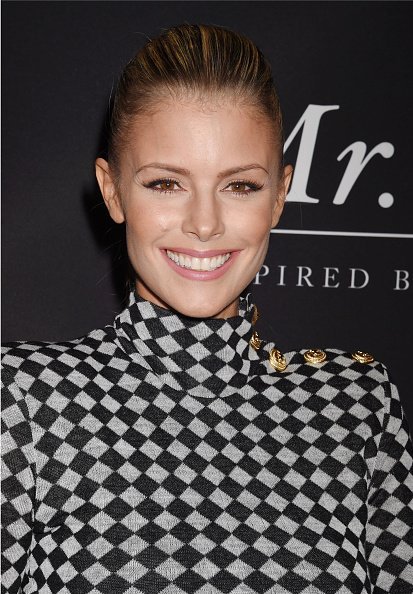 Paige Butcher arrives at the premiere of Cinelou Releasing's 'Mr. Church' at ArcLight Hollywood | Photo: Getty Images
Paige Butcher is a model and actress, who's appeared in movies such as: "Big Momma's House," and "Something's Gotta Give." Paige also made an appearance in a swimsuit video for Maxim magazine which was titled "Maxim the Real Swimsuit DVD Vol.
The forty-year-old is a mother of two children, both of whom she shares with Eddie Murphy. Her first child is daughter, Izzy Oona Murphy, who was born on May 3, 2016, and son, Max Charles Murphy, was born on November 30, 2018.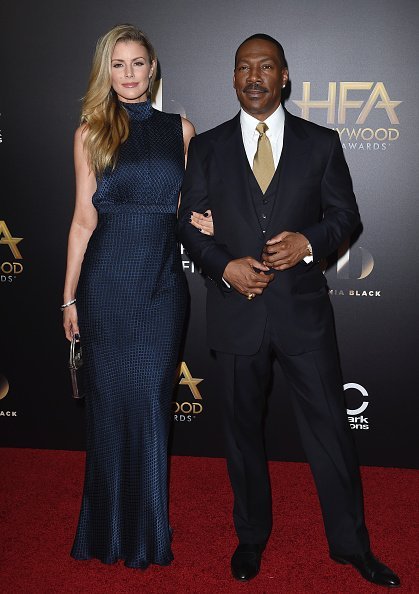 Eddie Murphy and Paige Butcher at the 20th Annual Hollywood Film Awards | Photo: Getty Images
The Australian-born Paige is the youngest daughter of Robert Butcher and his wife, who was a fashion designer. The model has a beautiful body physique, as well as a charming smile.
Despite being a mother of two, she has maintained excellent body shape and structure.
EDDIE MURPHY'S CHILDREN
The two children Eddie Murphy shares with Paige make his total number of children ten, as he had eight from his previous relationships. The actor had five children from his ex-wife, Nicole Mitchell Murphy; one child each from ex-girlfriends, Paulette McNeely and Tamara Hood, and a daughter from the ex-Spice Girl, Mel B.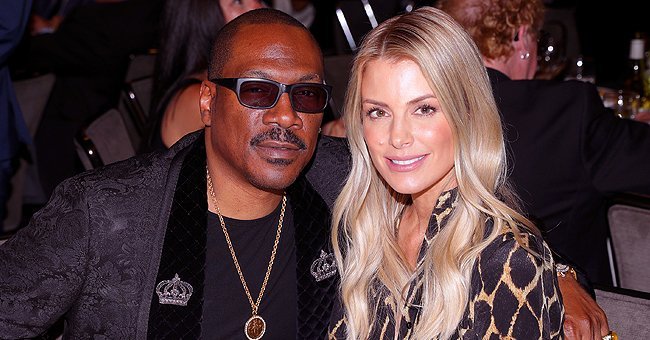 Actor Eddie Murphy and wife Paige Butcher attend the ceremony honoring Brett Ratner with a Star on the Hollywood Walk of Fame | Photo: Getty Images
Here is wishing Eddie Murphy, his fiancée, and his kids more success in their endeavors.
Please fill in your e-mail so we can share with you our top stories!