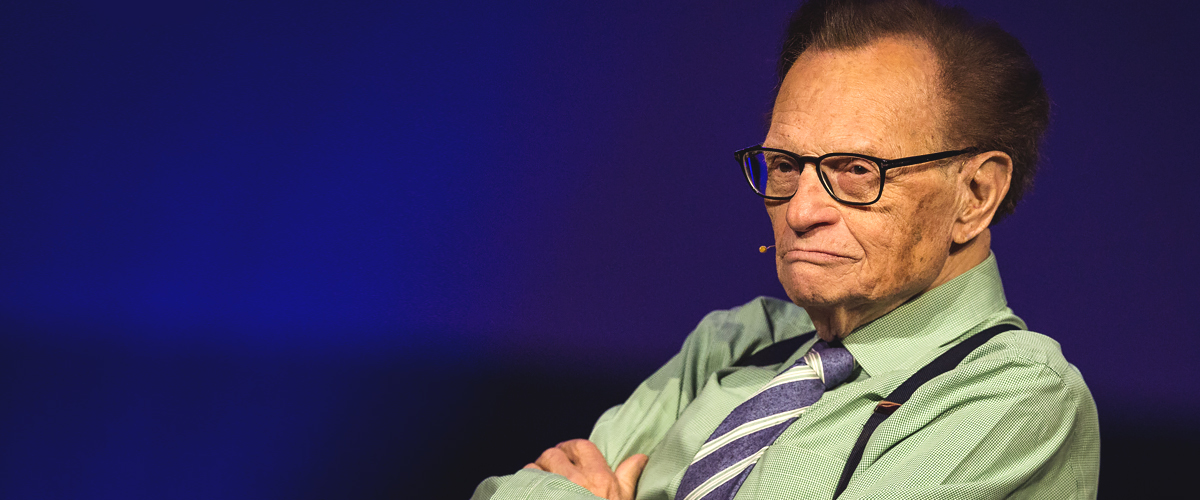 Getty images
Meet Larry King's 7th Wife Who He Previously Filed for Divorce from Nearly A Decade Ago

Larry King is getting divorced from his wife of 22 years. It will be the eighth divorce of his life, and the second attempt at divorce for this wife in particular.
Legendary radio and television host Larry King has just filed for divorce from Shawn Southwick King, 59. The two wed back in 1997 and have been together for 22 years, but this isn't their first rodeo.
Larry, 85, reportedly cited "irreconcilable differences" as the reason for the divorce — it's the same reason he gave in 2010. But let's go back even further and see what may have led to the pair's split.
Several Marriages Later
Larry has been around the block several times when it comes to weddings. In 1952, he wed Freda Miller. In 1961, it was Annette Kay. Alene Akins remained his wife for two years in 1961 — that was at least a year longer than the previous ones.
The former radio host next was married to Mickey Sutphin from 1963 to 1967. In a twist, Larry remarried Akins from 1969 to 1972. Later on, Sharon Shepere remained his wife from 1976 to 1983. In 1989, Larry married Julie Alexander. They divorced in 1992.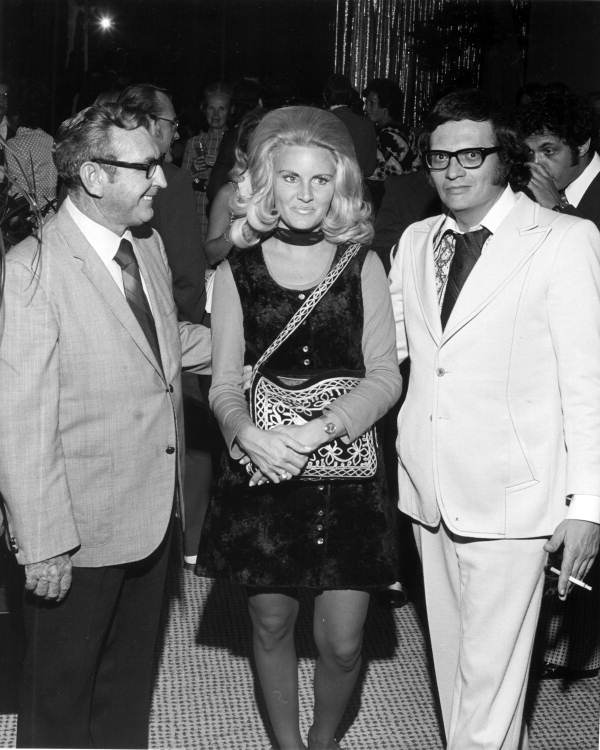 Larry King and Alene Akins. | Photo: Wikimedia Commons
Shawn Southwick King was also married before to professional football player Daniel Southwick in 1980. The two share a son, Danny, who followed his father's footsteps and played for the AFL's Columbus Destroyers.
Who is Shawn Southwick King?
It's unclear how or when Larry met his future wife Shawn Southwick. Perhaps Southwick's endeavors in singing, acting and producing led her to meet the legendary host. Southwick herself was a host on "Hollywood Inside" from 1990 to 1996.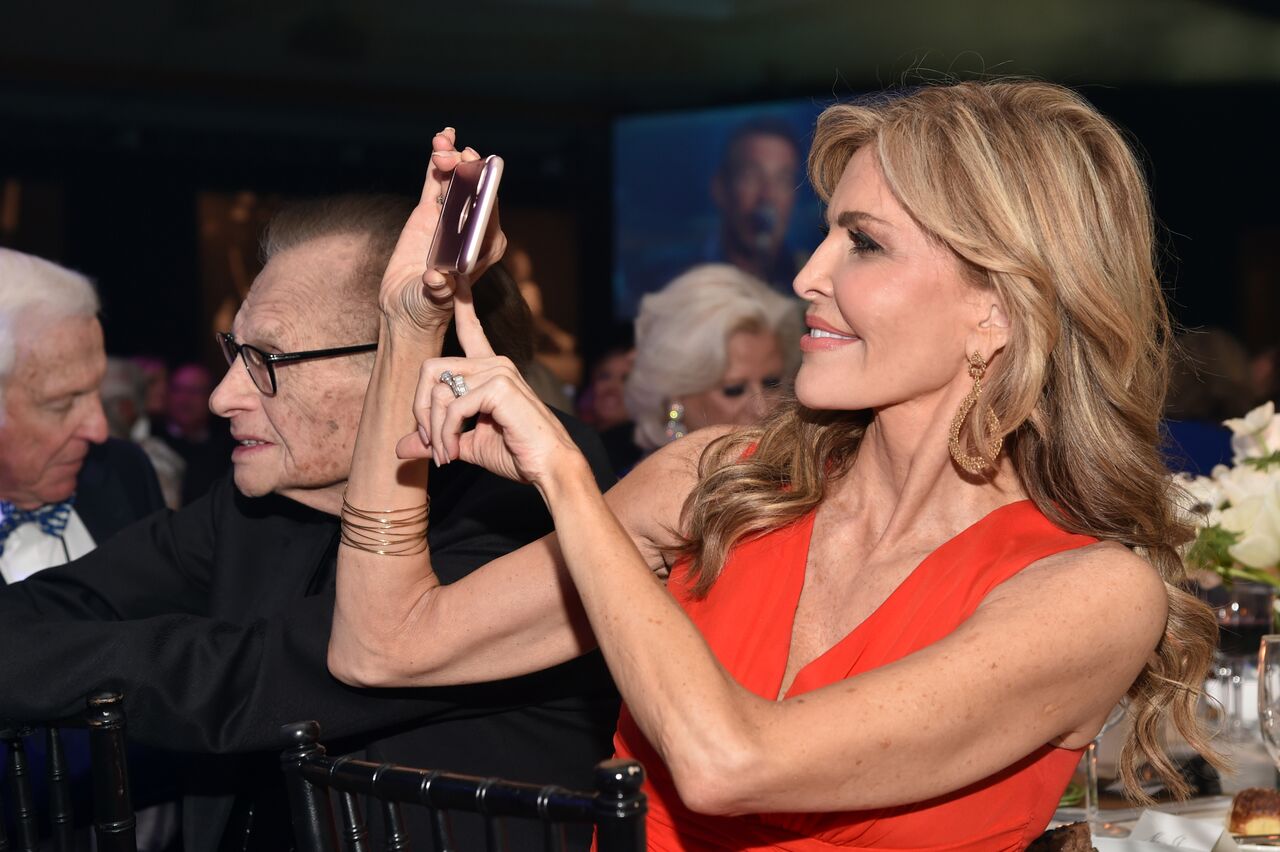 Shawn Southwick at Muhammad Ali's Celebrity Fight Night. | Source: Getty Images
She's also made her mark in several movies like "Bombshell," "Christmas Eve," and "Monaco Forever" and in series including "Knight Rider," "Remington Steele," "Cover Up," and "Who's The Boss?"
Shawn was raised in a family of musicians, so it's no surprise that she released her own album in 2005 titled "In My Own Backyard." The Mormon woman's father used to be Vice President of Artist & Repertoire at Capitol Records and her mother once belonged to the Ray Conniff Singers.
A hospital marriage
Shawn and King tied the knot in a hospital room on September 5, 1997, just three days before the "Larry King Live" host underwent surgery for a clogged blood vessel. Larry would go on to battle several health scares over the years.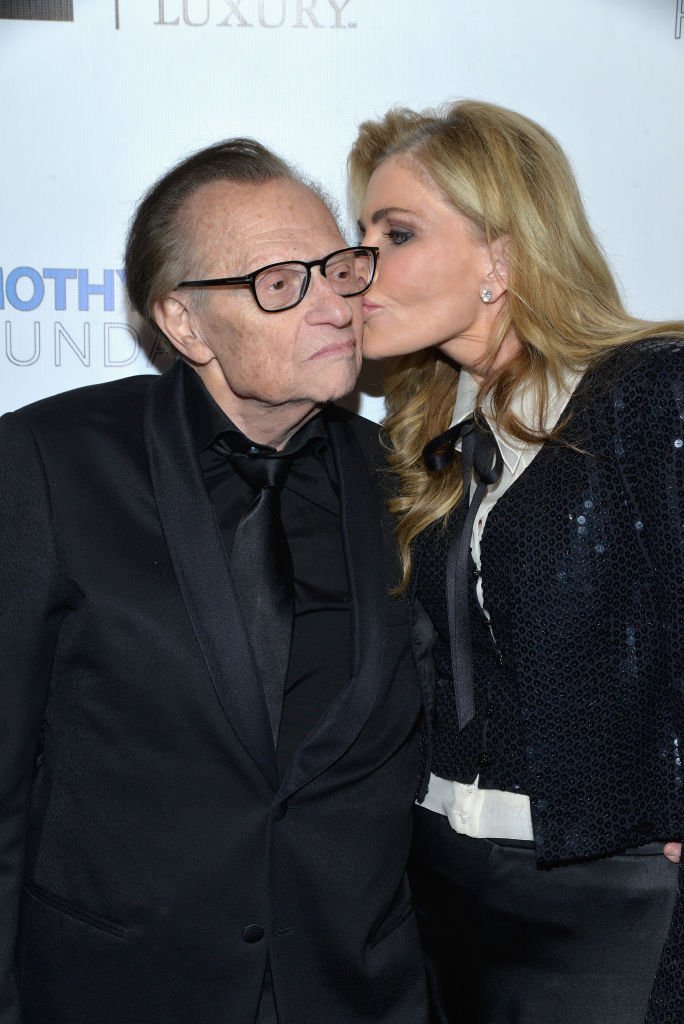 Larry King and Shawn Southwick attend the AMT's in 2017 | Photo: Getty Images
On March 9, 1999, the pair welcomed their first son, and Larry's fourth child named Chance Armstrong King. A year later on May 22, Shawn gave birth to another boy, Cannon Edward King.
Trouble Begins
By 2008, it came to light that Shawn was battling a drug issue and reportedly went to rehab. At the time, King's representative Howard Rubenstein said that their couple's marriage was intact despite reports saying otherwise.
Speaking to the New York Daily News, however, Rubenstein did acknowledge Shawn's reliance on painkillers which he said she was taking for migraines since she was a child.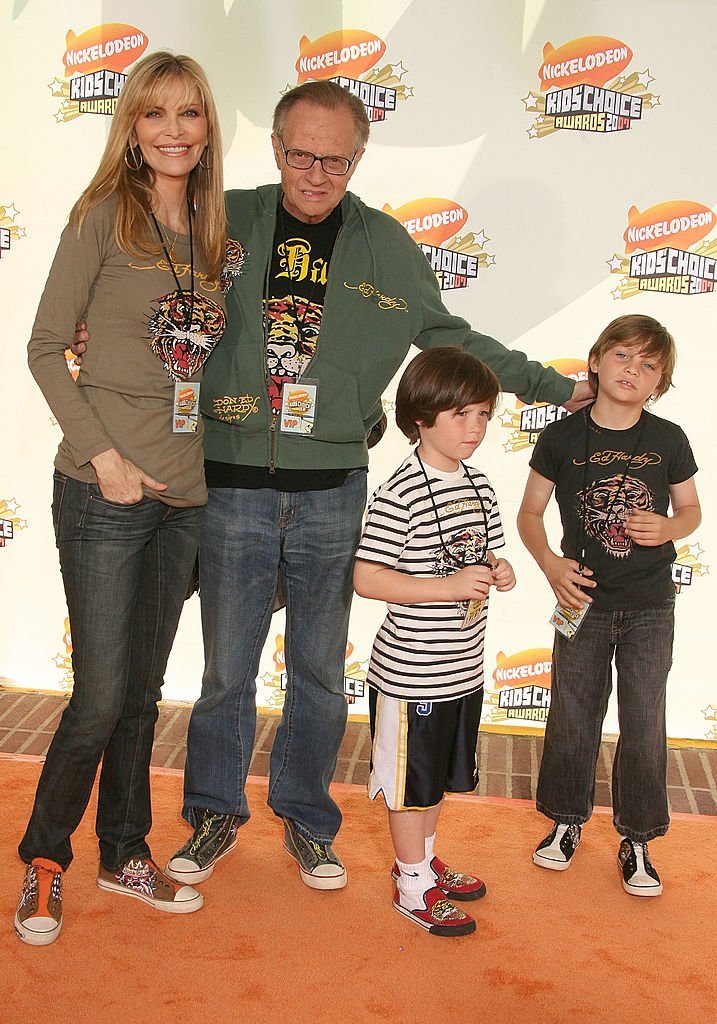 Larry King, Shawn Southwick, and their two sons at the Annual Kid's Choice Awards | Photo: Getty Images
Divorce proceedings
Just before things really shook up publicly, at least one outlet reported that Shawn had an affair with a Hector Pate, her son's baseball coach. According to People, Penate would later confirm the infidelity allegations.
In April 2010, both Larry and Shawn filed for divorce for unconfirmed reasons. Larry did first, then Shawn followed. She asked for primary custody of the children as well as child and spousal support.
Two months later, Shawn's father found her unconscious from an alleged drug overdose. Soon after, the couple retracted the paperwork and continued their marriage.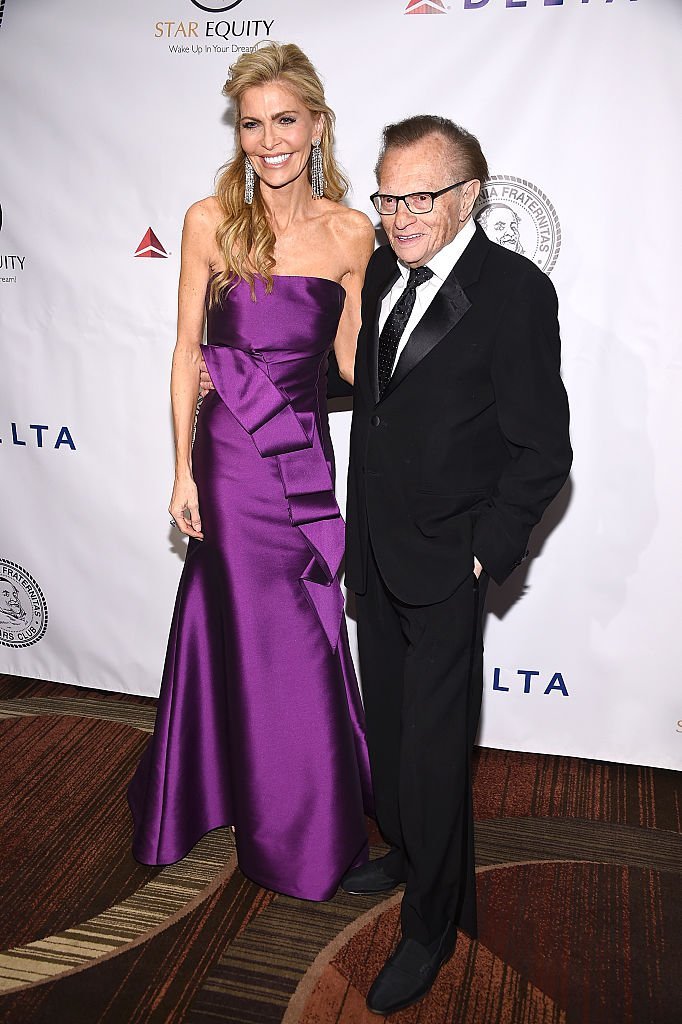 Shawn Southwick and Larry King at the Friars Club honors Tony Bennet with the Entertainment Icon Award. | Source: Getty Images
Addressing infidelity claims
Things stayed quiet until 2016 when several sources told People magazine that Larry was devastated about a yearlong affair Shawn had allegedly been having.
However, the couple addressed the reports themselves in the Home & Family magazine in August. They denied it, and Larry touted that it was just rumors saying, "I've dealt with rumors a long time... I don't pay any attention to them."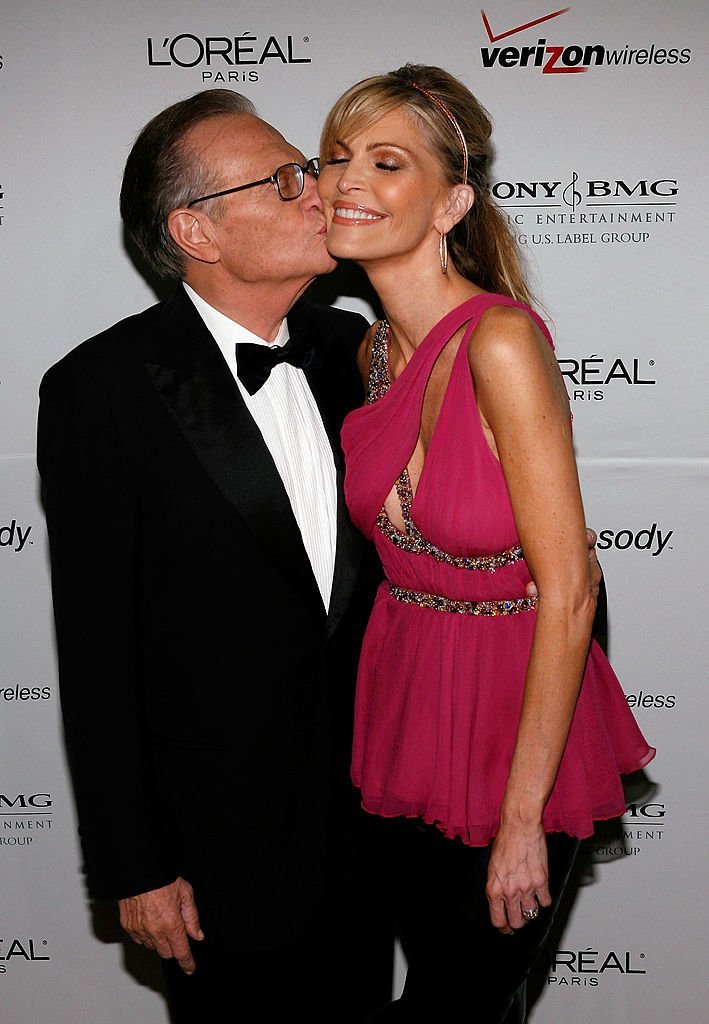 Larry King kisses Shawn Southwick during the Clive Davis pre-Grammy party | Photo: Getty Images
Health scares
In 2017, Larry revealed that he was diagnosed with stage one lung cancer. Luckily, he caught it early and the operation performed on him was a success.
In April of this year, Larry was faced with angina, or chest pain, and had to undergo another heart procedure. His son documented it on social media, ultimately sharing that Larry's "indomitable" spirit helped him pull through.
End of a marriage
On Tuesday, the Blast reported that Larry filed for divorce from Shawn after nearly 22 years of marriage. The paperwork was reportedly filed in a Los Angeles Superior Court.
The reason cited was, again, "irreconcilable differences," while the date is listed as June 6, 2019. It waits to be seen if the pair will follow through this time.
Please fill in your e-mail so we can share with you our top stories!