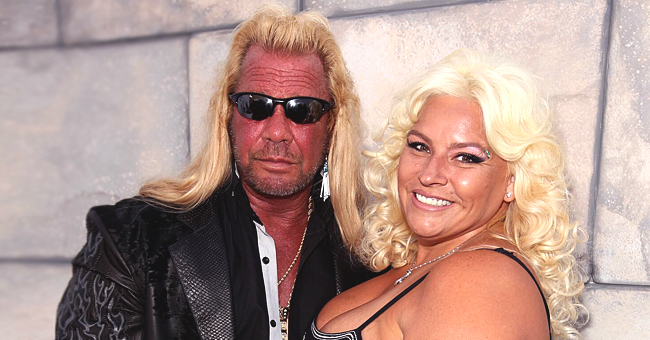 Getty images
Bonnie Chapman Reportedly Speaks out about Her Late Mom Beth's Final Days

Bonnie Chapman reportedly spoke to one outlet about how her mother Beth spent her final days and revealed what she really passed away from.
Beth Chapman was just 51 when she died on April 6 after a months-long battle with throat cancer. According to her youngest daughter Bonnie, Beth did not pass in a bed of roses.
"She quite literally choked on her cancer," she told SurvivorNet, who did a phone interview with the 20-year-old earlier this week. Bonnie's words were raw and direct — there's no hiding from the truth in this reality star's life.
Bonnie has been in front of cameras since the age of four thanks to her parents' show "Dog The Bounty Hunter. The show ran from 2004 till 2012, with some specials aired after it ended.
The newest spin-off, "Dog's Most Wanted" will provide another window into the intimate last moments of Beth's life. Beth's husband Duane "Dog" Chapman will again take center stage on the small screen.
But all eyes will be on a daring Beth, who opted to do more bounty hunting with her husband until her final days in the hospital. Before we see it firsthand though, Bonnie shared the reality of how it ended.
She said:
"My mom was naked in the bathroom and told my dad to look at her. And he goes, 'I am looking at you.' And she goes. 'No, look at me.' "
Beth started choking, and so began her final trip to the hospital room after a bout of gasping prompted her sister and Duane to call 911. Bonnie revealed that that was the last time Beth was "completely conscious."
She would go in and out of it in the hospital over the next few days, sharing final words with her family. For Duane, that night in the bathroom stayed with him. "He can't get it out of his head," Bonnie said.
However, it was Beth's own decision to forego chemotherapy treatment. She shared the news while at the Source Church in Bradenton, Florida on Mother's Day. "Chemotherapy is not my bag, people. Sorry, that's not for me," she said at the time.
Bonnie described the one time Beth underwent the treatment. "It did not go well for her. She had very severe symptoms." She explained that Beth couldn't leave the bed, had joint pain, and couldn't use the bathroom on her own.
"It was hell to her. She completely despited it," Bonnie made clear. Beth chose quality over quantity, and she was "really happy to have her smile and still look like Beth" up till the last day.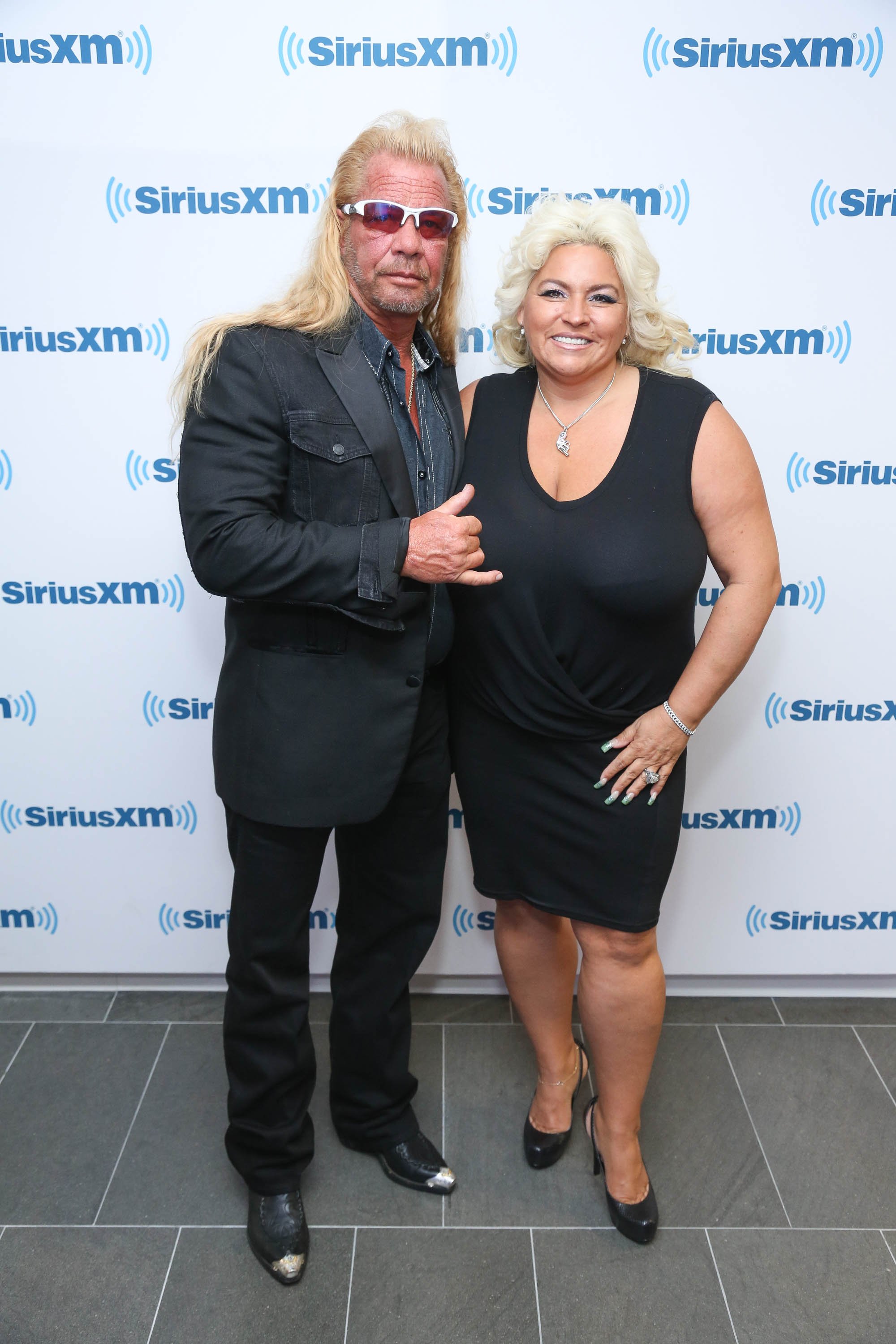 Duane and Beth Chapman visit the SiriusXM Studios in New York City on June 9, 2014 | Photo: Getty Images
Meanwhile, Duane was constantly at his wife's side, doing all he could to make sure she knew how much he loved her and how beautiful she was. He was the one who confirmed her death with a somber post.
"It's 5:32 in Hawaii, this is the time she would wake up to go hike Koko Head mountain," Duane wrote in a tweet. "Only today, she hiked the stairway to heaven. We all love you, Beth. See you on the other side."
It was stage four lung cancer that ultimately took Beth's life. In the trailer for "Dog's Most Wanted" (premiering on September 4), the relentless woman made it clear: "If I'm going to do die... I am going to die in my boots." Symbolically, she did.
Beth's last words to her daughter fully expressed her attitude. In a text, she wrote "No pain no gain." Beth gained love from so many and will always be remembered for it. She gained the world before she died.
Please fill in your e-mail so we can share with you our top stories!