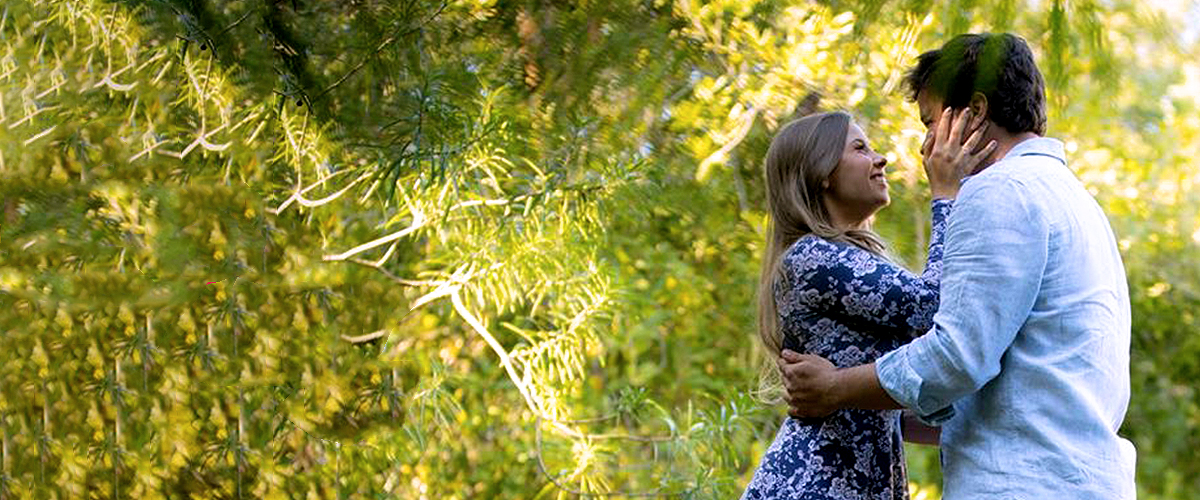 instagram.com/bindisueirwin
Meet Bindi Irwin's Fiancé, Chandler Powell
Bindi Irwin, the daughter of late wildlife conservationist Steve Irwin, found love in the arms of Chandler Powell six years ago. The young couple got engaged last month, and as they get ready to take the next step into their relationship, here are some facts about Powell and how they met.
Bindi Irwin is still in cloud nine after getting engaged to her boyfriend of six years, Chandler Powell, on her 21st birthday.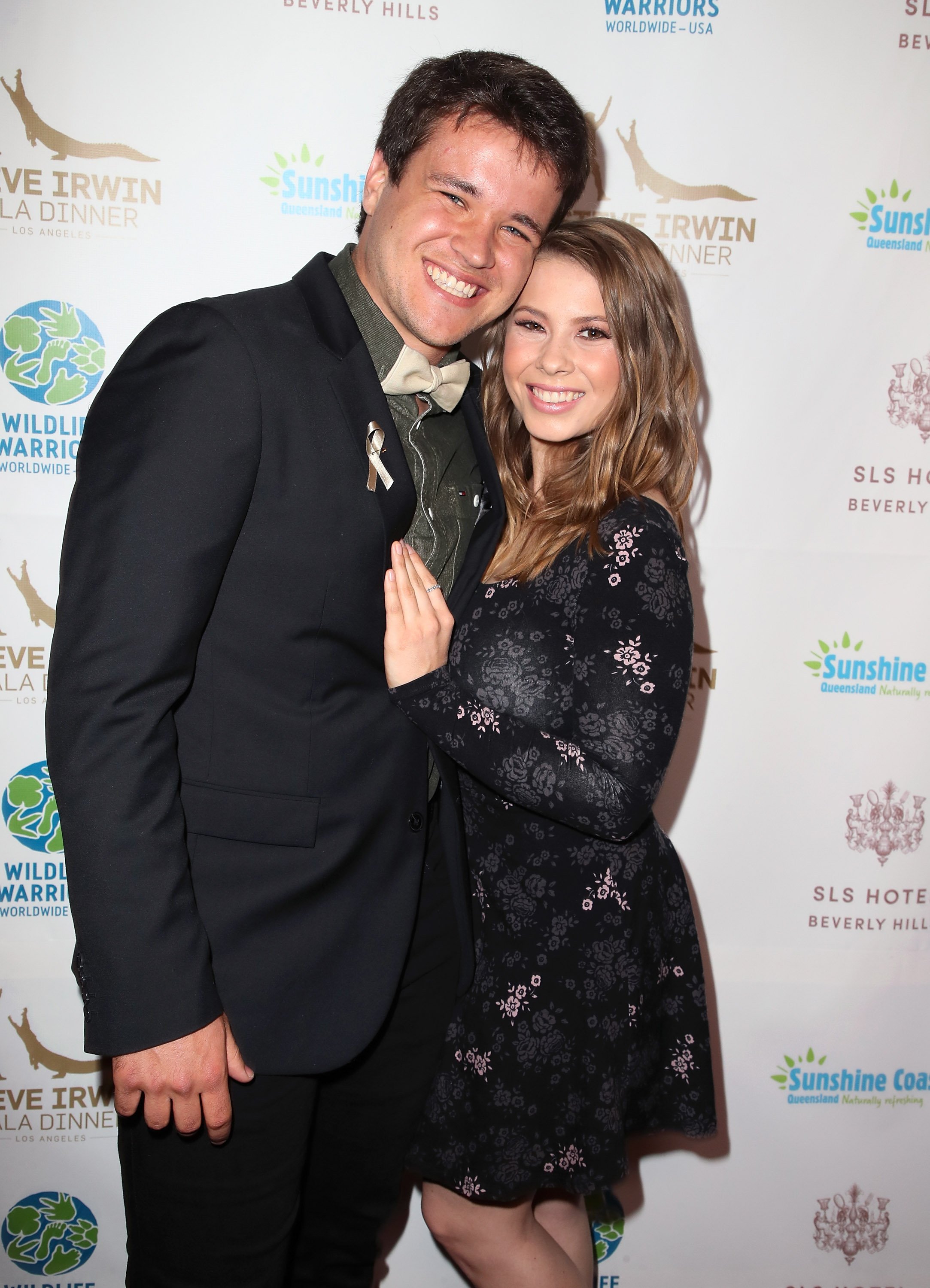 Chandler Powell and Bindi Irwin attend the Steve Irwin Gala Dinner on May 5, 2018. | Photo: GettyImages
The adorable pair shared the news on social media on July 24, alongside a series of photos where Bindi got to show off her lab-grown diamond made with rose gold recycled metal, a piece which she explained Powell was thoughtful about as it represents their life together "with the twisted band and scattered diamonds."
The Irwin family welcomed Powell with open arms, with both Bindi's mom Terri and her younger brother Robert congratulating the couple with heartfelt messages.
So, here's everything to know about Powell.
WHO IS CHANDLER POWELL?
Powell, a 22-year-old from Seffner, Florida, is a former wakeboarder with a passion for traveling and a deep love and respect for nature.
According to his website, Chandler loved sports from a young age. He started to skateboard at age four, even though he didn't have the strength to flip the board. Then, he discovered wakeboarding when he was 12 and became obsessed with the sport.
By the time he was 15, he was already competing at a pro-level, which led him to travel around the world to countries like China, Philippines, Abu Dhabi, Thailand, and Australia.
He also attended the University of Central Florida, where he majored in Marketing with a minor in International Business.
Powell had to balance his college career with his wakeboarding training and competitions, all while also starting a relationship with Bindi Irwin.
HOW DID HE MEET BINDI?
During one of his trips to Australia to compete at the World Series Tour, Chandler, who was a self-claimed Steve Irwin fan, decided to visit the Australian Zoo, where the Irwin family works and lives.
"It just so happened that Bindi was giving tours that day," he recalled in an interview with People. "I'm like, 'Wow she is amazing.'" The pair hit it off right away and didn't "look back since then."
Robert Irwin, Bindi's 15-year-old brother, recalled that he wanted to make sure Chandler was the right guy for his sister so, in one of his visits to the zoo, he took him to feed the alligators. Chandler did amazing.
"I'm very impressed. He's great with wildlife, so I approve," said Robert.
Powell abandoned wakeboarding two years ago and moved to Australia to work with the Irwins at the Australia Zoo.
"I've got my khaki on, and I am loving it!" he said last year.
HOW DID HE PROPOSE?
The young man came up with the perfect proposal and enrolled his future brother-in-law to help him with it.
On Bindi's 21st birthday, they scheduled a birthday photoshoot at her favorite place: the zoo.
There, Chandler took his girlfriend to a special part of the zoo and got down on one knee to ask her to be his wife.
Robert was hiding behind some bushes and clicking his camera away to capture Bindi's reaction and the romantic moment.
"I've met my soulmate, and I can't wait to spend the rest of my life with Chandler," Bindi told People of the engagement. "We've been together for nearly six years now, and he's my happily ever after."
Powell, on the other hand, added on an Instagram post:
"Almost 6 years ago we met at Australia Zoo. I immediately fell head over heels for her kind and thoughtful heart that radiates so much light. Proposing in her very favorite place in the zoo, surrounded by animals, seemed like the perfect way to embark on this incredible new chapter in our lives. Bee, I love you more than anything in this world and I always will. Happy Birthday."
WHY DOES BINDI THINK HE'S THE ONE?
Talking to People magazine last year, Bindi couldn't help but gush about her handsome boyfriend, explaining that she couldn't be happier to have found someone who shares many of her late father's qualities.
"I think I have found my one, and I'm so lucky," she added. "He is always encouraging me to follow my dreams, reminding me to stand up for what I believe in. I'm truly proud of Chandler because he is always unbelievably, kind, and optimistic. He's there [for me] no matter what."
On top of that, she praised Powell's willingness and excitement to put with her crazy rhythm of life.
As for plans for the wedding, Bindi is already envisioning how everything will go down.
She recently told Entertainment Tonight that she wants her brother to walk her down the aisle because that's what her father would want.
Bindi also wants to have the traditional father-daughter dance with her mother, Terri Irwin, who has been a "pillar of strength in life, and I love her beyond description."
Congratulations to the beautiful couple!
Please fill in your e-mail so we can share with you our top stories!