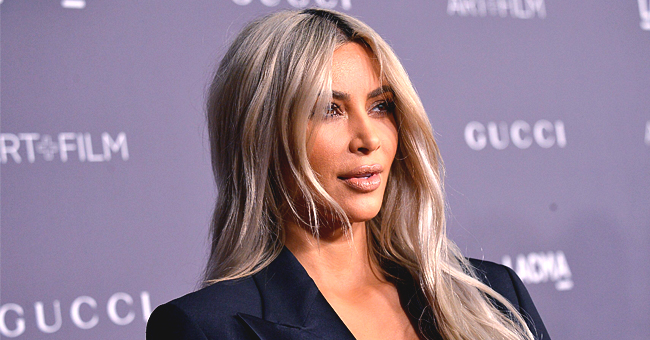 Getty Images
Kim Kardashian Responds to Fan's Question about North, 6, Wearing a 'Cast' in a Recent Pic
Kim Kardashian poses with all four of her children. In the vacation picture, she wears matching bathing suits with her daughters. She explains to a fan why North West is pictured wearing a bandage on her ankle.
In a rare post, Kim Kardashian shared pictures with all four of her children, North West, Saint West, Chicago West and Psalm West. The photos were taken during a recent family vacation in the Bahamas. The mother of four gets candid in her caption:
‪"Bahamas ??Pics Coming Up! I thought taking a pic with three kids was hard OMG this is almost impossible!"
Sitting on a beach, Kardashian is knelt down, surrounded by her children. Her two youngest look adorable sitting on her lap.
Matching their mother's outfit, North and Chicago are dressed in silver bathing suits. In army green, the boys, Saint and Psalm pose next to each other.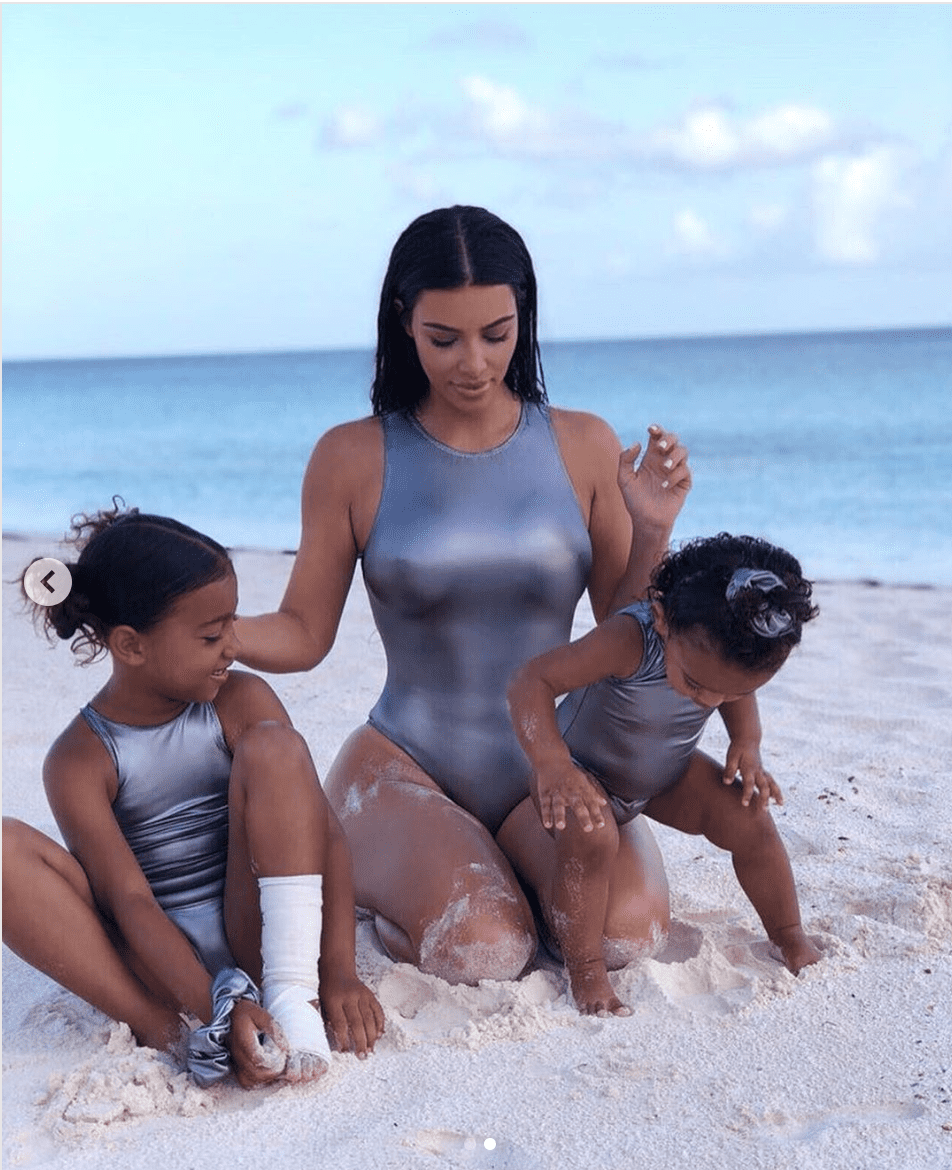 Kim Kardashian poses with daughter's, North West and Chicago West, Bahamas | Source: instagram.com/kimkardashian
In a subsequent picture, she poses with just her girls. Kardashian and North are focused on Chicago who appears to be playfully sinking her feet into the beach sand.
While Chicago accessorizes her outfit with a hair tie matching her bathing suit, North is shown wearing a white bandage wrapped across her ankle and up her leg.
Noticing the bandage on North's ankle, one fan commented:
"What happened to North's leg??"

Kim Kardashian responds to a fan's question about North West's ankle bandage | Source: instagram.com/kimkardashian
It looks like Kylie Jenner isn't the only Kar-Jenner whose ankle is getting attention this week. During her 22nd birthday celebrations in Italy, Jenner was accused by fans of photoshopping her leg.
Kardashian responded to the fan's concern about North with some reassurance, saying:
"Nothing lol. She wanted to wear that."
At just six-years-old, North is notorious for dressing herself and even on occasion wearing her mother's designer clothing. In an earlier family trip to Japan, Kardashian gushes:
"My Northie girl is the ultimate fashionista! She comes with me to fabric stores and picks out what she likes and for our Japan trip I let her style herself. I should have let her style me too lol. She loves it. She's having fun and I am so happy she's so expressive."
It seems that designers like Prada or Gucci aren't the only accessories North enjoys wearing. Her ankle bandage makes a unique yet trendy style choice.
Earlier in the month, a bare-faced Kardashian was spotted out on a date with her husband, Kanye West with his wrist wrapped up.
In the pictures taken by the paparazzi, West is wearing a wrist band. It appears West may be nursing an injury. The West's have not commented on the bandage. Could the bandage be the latest trend amongst the West family?
Please fill in your e-mail so we can share with you our top stories!