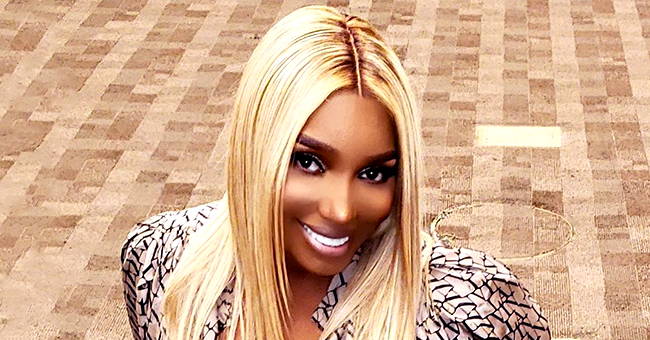 Instagram/neneleakes
Nene Leakes Shares Adorable Photo with Her Rarely-Seen Granddaughter and Grandson
NeNe Leakes is reunited with her grandchildren, and she decided to share an adorable photo of them all cuddled up against each other on Instagram.
It's not every day that NeNe Leakes gets to see her grandchildren from her eldest son, so when the time comes that they're able to see each other, they make the most out of that reunion.
The "Real Housewives of Atlanta" star has made it clear numerous times that despite everything going on in her life, her family will always be her number one priority. Although she leads such a public life due to her reality TV star, not much is known about her children, whom she hopes to keep out of the spotlight.
However, on rare occasions such as this one, she gives her fans a glimpse of her family members, particularly her grandchildren, Bri'asia and Brayden.
"Glamma" Cuddles
In the photo that she shared on Instagram, NeNe hugs her grandson Brayden as her granddaughter BriBri clings on to her as well. It turns out, they were celebrating the fact that the two young ones were about to go to first and second grade respectively.
"Andddddd my babies are off to 1st and 2nd grade #glamma #lovemybabies #BriBri #Brayden Photographer: Marlo Hampton"
Hoping for the three of them to be spared from any bad comments that could be made, Leakes decided to turn off the comment section of the post entirely.
Queen of the Castle
NeNe is one proud mom and "glamma," sharing adorable moments with her family when time permits. Last year, all of her sons got together with their grandchildren to have a special Leakes family brunch, and the photos were adorable.
"Now see this is the REAL show right here #lifeoftheleakes Gregg and I with ALL our sons! All with personalities and opinions! I'm the queen of this castle #4realtho #housefullofboys"
One Proud "Glamma"
Whenever she can, she also posts photos of her grandchildren, especially her granddaughter Bri'asia, who seems to be one of her favorites by the way she posts about her on Instagram.
Regardless of whether or not this is true, one thing's for sure: being with her kids and grandkids brings her the most joy.
Please fill in your e-mail so we can share with you our top stories!