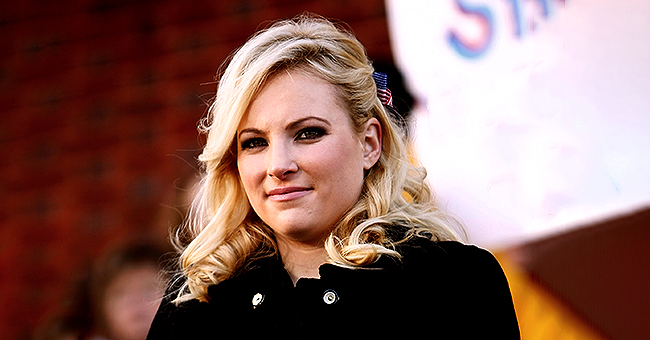 Getty Images
Meghan McCain Writes about 'Worst Day' of Her Life on First Anniversary of John McCain's Death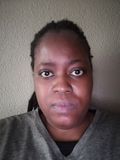 On August 25, 2018, Senator John McCain lost his battle with brain cancer. A day before the anniversary of his death, one of his daughters took to social media to pay tribute to him.
Last August, Senator John McCain passed away at the age of 81 from stage 4 brain cancer. On Saturday, his daughter Meghan McCain, 34, took to Twitter to honor him.
"The View" co-host shared a touching message about her late father. She also included a photo of his hands which were held in her own.
Meghan McCain at the Netflix 'Medal of Honor' screening and panel discussion at the US Navy Memorial Burke Theater on November 13, 2018 in Washington, DC | Photo: Getty Images
Meghan captioned her post writing:
"Last year tomorrow, August 25th was the worst day of my life. I lost my hero. I miss my father every single day, I will for the rest of my life. Grief is omnipresent and relentless. For every single person who has sent prayers, love & support to my family, we are truly grateful."
The television host also posted a second photo that showed the two sharing a private moment while looking at a hilly area. It's believed the image was taken in Arizona where the senator held office.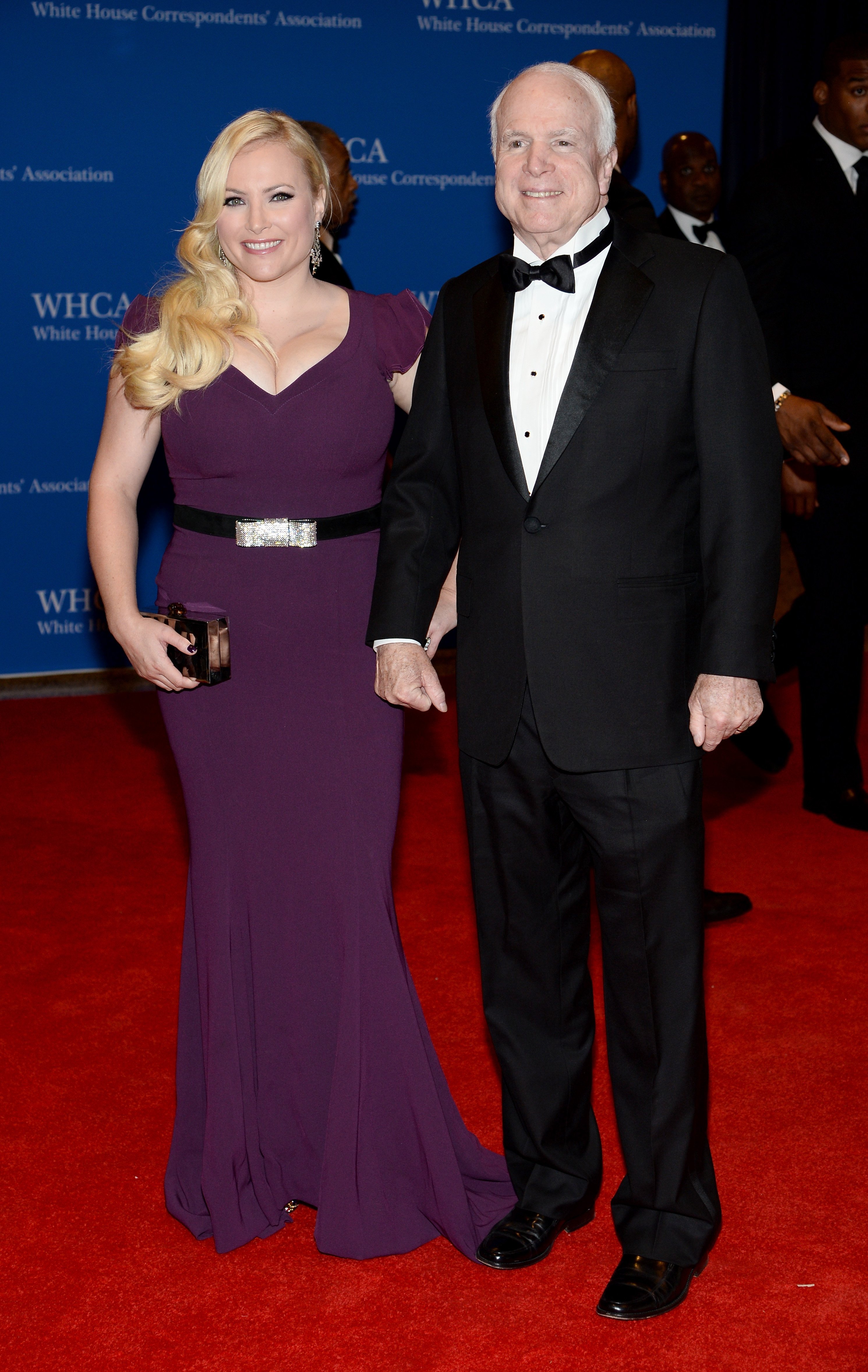 Meghan McCain and Senator John McCain at the 100th Annual White House Correspondents' Association Dinner at the Washington Hilton on May 3, 2014 in Washington, DC | Photo: Getty Images
Meghan explained in the caption how she would be honoring her father's death from henceforth. She wrote: "On this anniversary until his birthday after the 29th I am going to take a break from social media."
The television host explained how her father's memory continued "to guide me today, as it always will." She continued her post by urging her fans to "cherish" their "loved ones."
Sharing her grief she added: "I still can't believe my heart didn't stop when yours did, Dad.." Meghan has mourned her father in public in different ways.
About two months after his death, she wrote on Instagram that she missed her father so much that "it physically hurts" her heart. She also expressed the other things she missed about him including his "dark sense of humor."
Ahead of the anniversary of her husband's death, Meghan's mother, Cindy McCain, wrote a personal essay for "People" magazine. She paid tribute to him by opening up about life without her husband of 38 years.
Cindy wrote about her late husband noting:
"He could never stand still, and he didn't want us to languish in our loss. Neither did he want us to mark the anniversary of his passing with solemn commemorations and tears, but to celebrate the life we shared with him."
She also revealed that her family was still mourning but that "the bad days become fewer, and the time in between richer and more meaningful."
Please fill in your e-mail so we can share with you our top stories!