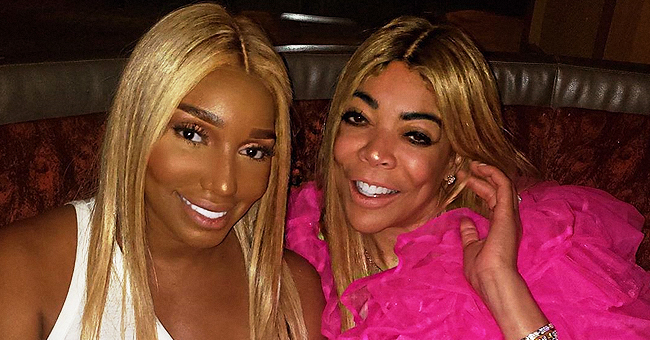 Instagram/neneleakes
Wendy Williams and NeNe Leakes Go Blonde as They Party Together at Rick Ross' Album Party
The celebrity pair, who were once enemies, had the time of their lives as they twinned with 'blonde hair' at the Rick Ross' Album party on Sunday. How do we know? Well, it's all on Instagram!.
55-year-old Wendy Williams showed that she could pass as Nene's twin when she shared an adorable picture with the "Real Housewives of Atlanta" star on Instagram.
It was apparent that Wendy was intrigued with their hangout, which took place in New York City and took to social media to show off.
The TV show host shared a gorgeous photo of herself and Nene in blonde hair alongside an equally blonde friend. The trio was seen laughing as they posed for the camera.
Hollywood Life reported her to have captioned the photo:
"Okay guess what had happened!? I'm screaming. NEW LIFE FUN!!,"
Of course, fans were thrilled upon sighting the post and took to the comment section to show exactly that.
A fan wrote:
"Nene Leakes welcome to the shoooww,"
While another stated:
"I am loving this wendy …. We can't get enough of her."
Several other reactions followed the post, and this wouldn't be surprising considering that the pair have a sort of 'unfriendly history' together.
NENE AND WENDY'S BEEF
Back in 2013, the pair had a public fallout following Wendy's social media comment on Nene's fashion choices.
"What do you think about @NeneLeakes defacing her Birkin bag?"
Wendy was reported to have tweeted by Hollywood Life.
Although the Tweet was disclosed to have been deleted, it didn't stop a reaction from Nene who accused Williams of hate.
Nene was reported to have tweeted in reply:
"I know it must be hard for a black women to support another black woman, but you should try it sometime."
Subsequent years saw the feud grow between the pair and the recent images of the pair having a great time together is definitely a victory for admirers.
It's great that the drama is now behind them and they are now living their best lives together!
Please fill in your e-mail so we can share with you our top stories!