Ruth Bader Ginsburg Honored with Law Degree Just Days after Finishing Cancer Treatment
Just after news that Supreme Court Justice Ruth Bader Ginsburg bad secretly fought and beat cancer, she was honored with a Law Degree at the University of Buffalo.
On Monday Supreme Court Justice Ruth Bader Ginsburg, 86, made a public appearance since receiving treatment for cancer. At the University at Buffalo School of Law in upstate New York school's Center for the Arts, Ginsburg accepted an honorary law degree. 
Her latest accomplishment came after she just completed three weeks of radiation treatment for a malignant tumor on her pancreas. The justice is a leader of the court's liberal wing who's earned herself the nickname the "Notorious RBG" for her unwavering desire for justice.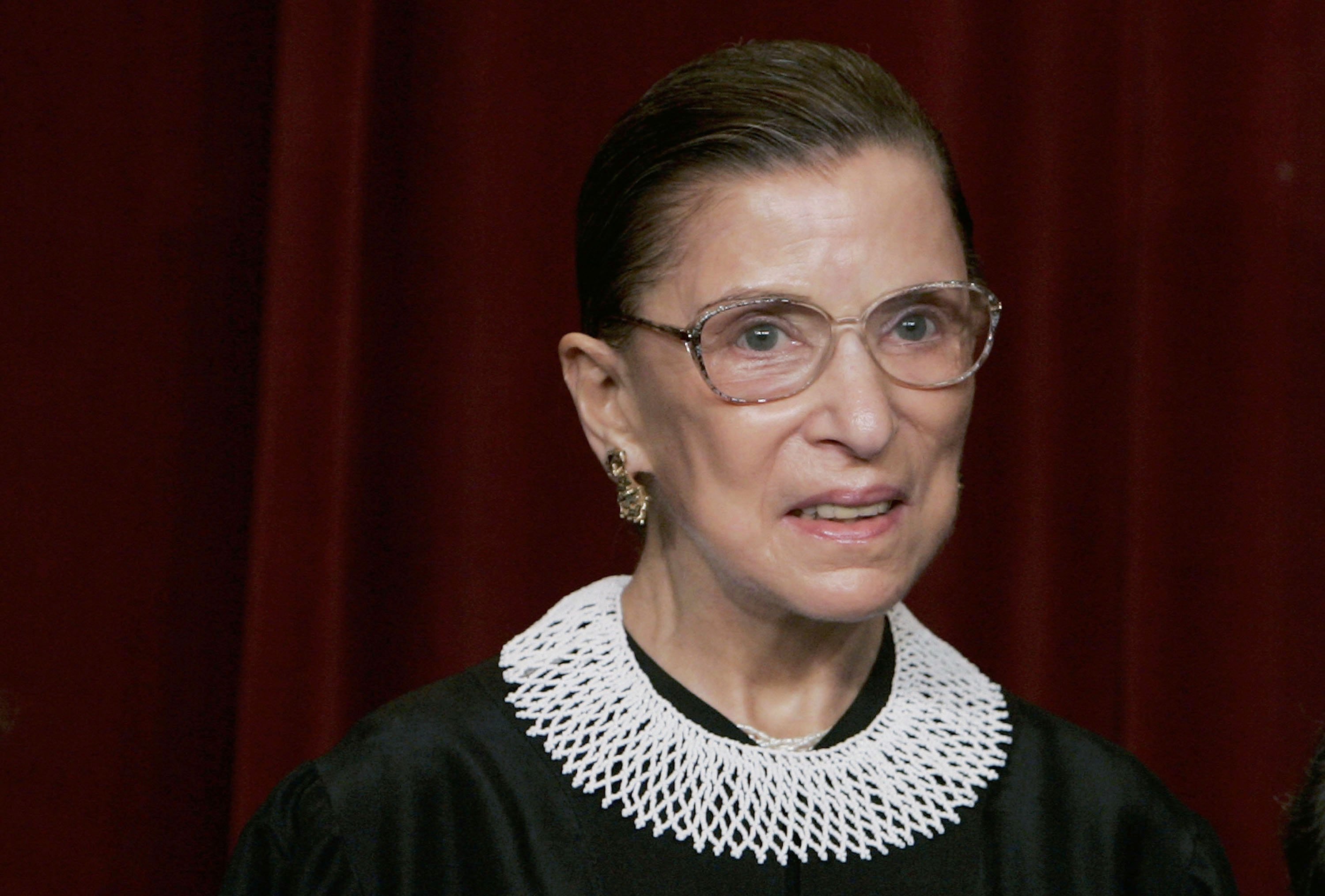 Accepting the degree she joked: "It was beyond my wildest imagination that I would one day become the Notorious RBG." The justice added: "I am now 86 years old, yet people of all ages want to take their picture with me — amazing."
Besides receiving the degree, Ginsburg revealed another reason for her visit to Buffalo. The justice shared that her recent health problems would not prevent her from visiting the city because she was invited last year by Wayne Wisbaum.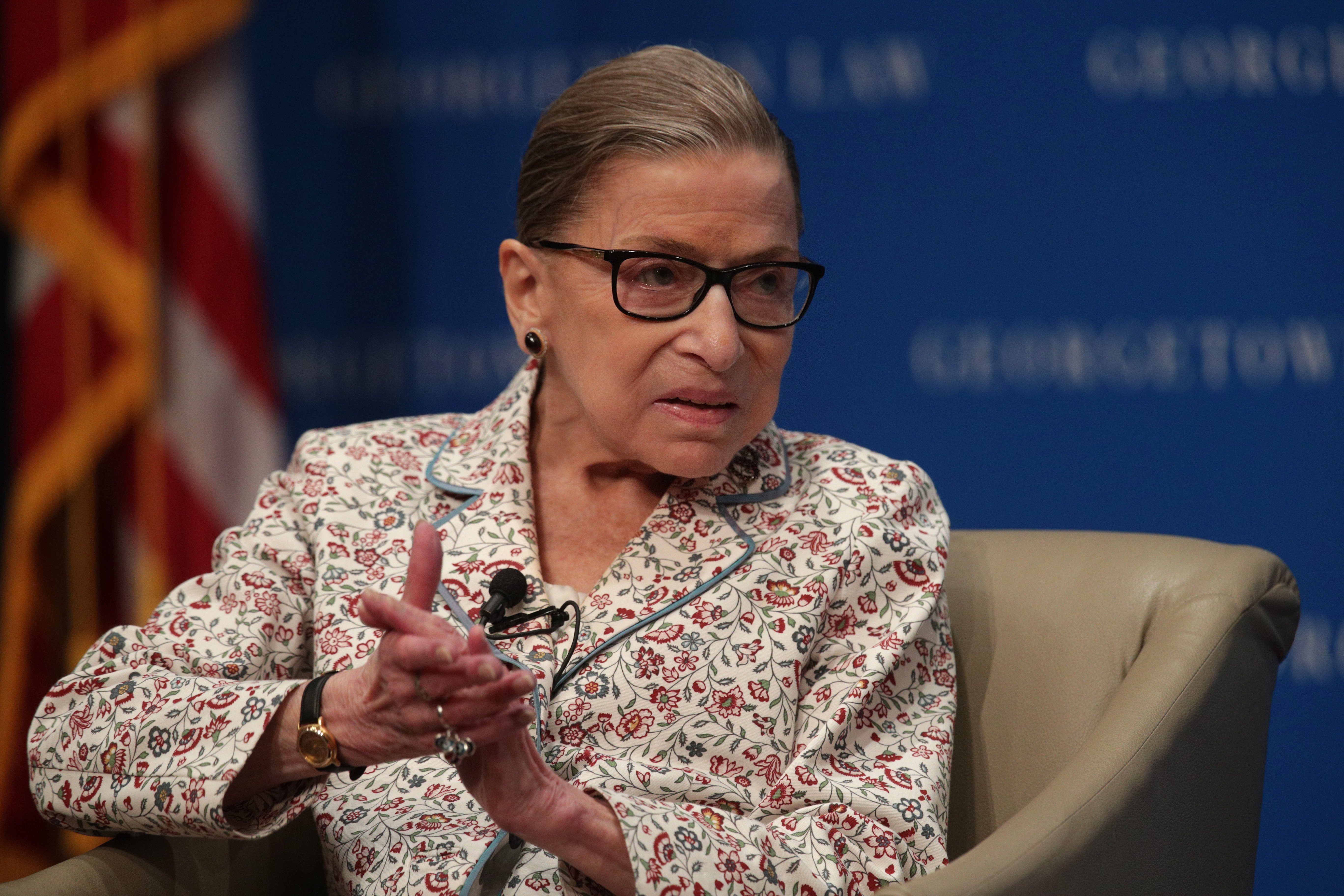 Wisbaum was a Buffalo attorney she met many years earlier while studying at Cornell University. However, the lawyer sadly passed away before Ginsburg came through this month.
Last Friday, the Supreme Court announced that the justice had completed radiation therapy. She had begun her treatment as an outpatient on August 5 at New York City's Memorial Sloan Kettering Cancer Center.
"It was beyond my wildest imagination that I would one day become 'The Notorious RBG.'" Ruth Bader Ginsburg at first appearance since beating cancer pic.twitter.com/kYPMIE8kqM

— Scott Dworkin (@funder) August 27, 2019
The tumor was discovered during a routine blood test in July. In a statement, the court said: "The Justice tolerated treatment well." They added: "She canceled her annual summer visit to Santa Fe, but has otherwise maintained an active schedule."
It was revealed that "no evidence of disease" was found "elsewhere in the body." Ginsburg is set to continue with periodic blood tests and scans but she won't be receiving any further treatment.
Last December, Ginsburg underwent surgery to treat lung cancer and returned to work in February. This was the first time since her 1993 appointment that she'd missed oral arguments.
Justice Ruth Bader Ginsburg just completed radiation therapy for a tumor on her pancreas.

The 86-year-old now shows no evidence of the disease, said the Supreme Court.

Amid her third battle with cancer, RBG told @NPR in July, "I am very much alive." pic.twitter.com/UYDkMUjeAW

— AJ+ (@ajplus) August 23, 2019
Her latest bout with cancer happened when doctors discovered a "localized malignant tumor" on her pancreas. She then underwent stereotactic ablative radiation therapy.
Part of her treatment included doctors inserting a bile duct stent.