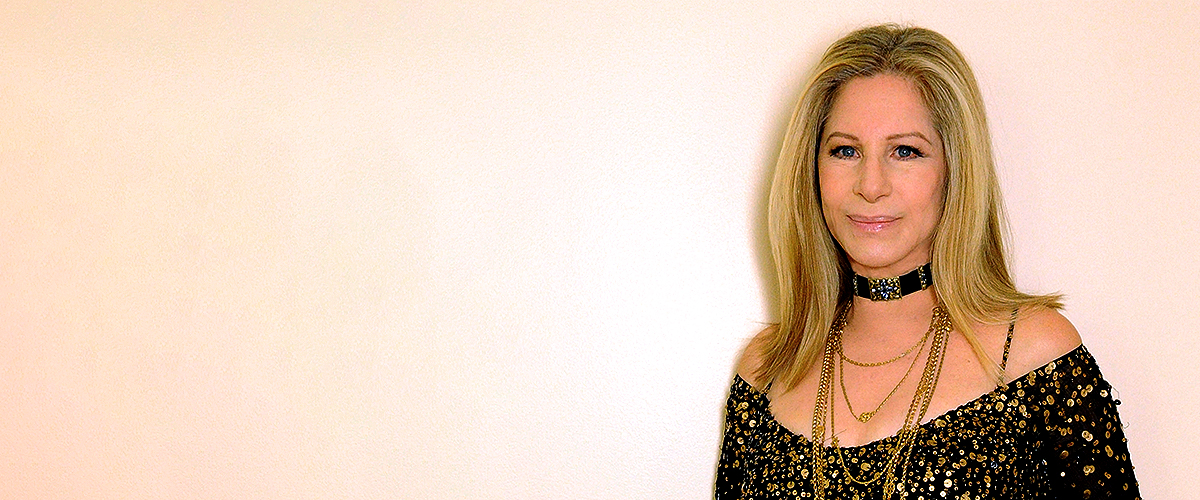 Getty Images
Kathie Lee Gifford, Barbra Streisand, and More Celebrities Honor Their Pets on National Dog Day

Dogs are men's best friends. The relationship between our beloved pets and humans is so good that we even honor it once a year on August 26. We call it National Dog Day!
According to the National Dog Day website, the commemorative date was founded in 2004 by Pet & Family Lifestyle expert and animal advocate Colleen Paige, who also created National Puppy Day, National Mutt Day and National Cat Day.
HISTORY BEHIND THE NATIONAL DOG DAY
The reason for Colleen to choose a day to honor not only dogs but all pets is to attract attention to animals and promote adoption, no matter the breed.
"Our mission is to help galvanize the public to recognize the number of dogs that need to be rescued each year and acknowledges family dogs and dogs that work selflessly each day to save lives, keep us safe and bring comfort," the website states.
One of the most common activities people do on Dog Day is to adopt. However, those who can't do so are encouraged to participate in any way, including donating $5 to their local shelters or rescue foundations.
Apart from that, people often take to social media to share their love for their dogs on Dog Day, and some of our beloved celebrities are not different!
JACLYN SMITH'S DOGS
One of them is Jaclyn Smith, the actress best known for the mid-70s TV show "Charlie's Angels." The 73-year-old actress took to Instagram to share three videos of her dogs Elizabeth, Honeybun, and Grace "talking" and wishing people a happy Dog Day.
CANDACE BURE'S PET
Apart from Jaclyn, Candace Bure, best known as D.J. Tanner on "Full House," also uploaded a clip of her beautiful Rottweiler named Boris on social media. The dog was apparently trying to get some sleep, but he couldn't help but kiss Candace when she started recording him.
MELISSA GILBERT'S FURRY FRIEND
Melissa Gilbert, the 55-year-old actress we all remember as Laura Ingalls from "Little House on the Prairie," shared a slideshow with many photos of her French Bulldog Josephine, claiming that every day was National Dog Day.
KATHIE LEE GIFFORD'S COMPANIONS
Kathie Lee Gifford, who was one of the hosts of the "Today" show for 11 years, joined the celebration and uploaded a photo posing next to her two furry friends Bambino and Lola. They look as classy as Kathie!
DONNIE WAHLBERG'S BABIES
New Kids on the Block star Donnie Wahlberg, also known as Danny Reagan on "Blue Bloods," proved that he loves dogs! He shared a slideshow portraying Lump – his French Bulldog – and many more of his "little guys and gals."
ICE T AND COCO'S BULLDOGS
Bulldogs are definitely a favorite breed among celebrities as Ice T and his wife Coco have two of them, Maxi and Lexi! On Dog Day, they shared a beautiful photo of their daughter, Chanel Nicole, kissing one of their pets in the cutest way.
TRACY POLLAND AND MICHAEL J. FOX DOG
"Family Ties" star Tracy Pollan and her husband of three decades Michael J. Fox took to Instagram to share photos of their beloved pet, too. His name is Gus, and although he doesn't pay attention to Tracy in the video she shared, he is a beautiful dog!
Michael's post was different. He probably didn't want Gus to make him look bad, so he shared a photo of the dog sitting on the grass with some trees in the background, highlighting the black and white color of his hair.
BARBRA STREISAND'S CLASSY PETS
Multi-awarded actress and filmmaker Barbra Streisand also took the chance to share an incredibly cute photo of her two dogs laying on what appeared to be a big couch while she was petting one of them.
KRISTEN BELL URGING PEOPLE TO ADOPT DOGS
Even though Kristen Bell didn't post anything on Dog Day, she is one of the celebrities who is focused on encouraging people to adopt shelter dogs. In July this year, she shared a clip showing three 8-month pups in a shelter while asking people in the comments to adopt them.
While there is nothing wrong with buying pure-breed dogs, shelters are often filled with furry friends that need to be adopted, too. So why not taking on of them home! Happy National Dog Day!
Please fill in your e-mail so we can share with you our top stories!