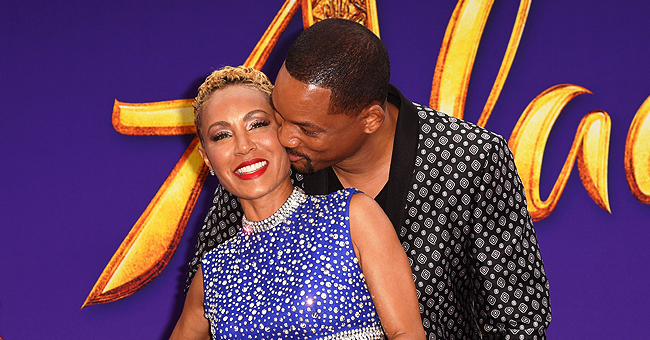 Getty Images
Inside Jada and Will Smith's Unorthodox yet Happy 21-Year Marriage
Will Smith and Jada Pinkett are one of Hollywood's finest couples, but it's the weirdest things that have kept them going for 21 strong years.
In the hectic world of Hollywood, Will Smith and Jada Pinkett-Smith have managed to stay married for 21 years.
However, what many don't know is that their unconventional interpretation of marriage is what has kept them going this far, as revealed by Mamamia.
During a sit-down with The Guardian, Jada confessed that the secret to their marriage is that they defined what it means to them and have done this their way.
"I knew that I was not built for conventional marriage. Even the word 'wife': it's a golden cage, swallow the key. Even before I was married, I was like, 'That'll kill me.' And it near did!"
But their journey to this resolution wasn't a smooth one as it required a lot of hard work. Her experience with her marriage was one of the inspirations behind her Facebook show, "Red Table Talk."
She disclosed that one of the reasons why She and Will openly discuss the pitfalls of their marriage is to help others figure out theirs.
While their marriage might seem like the perfect fairytale, the reality is far from this.
Jada admitted that she was frustrated by her role as Will's supportive wife, who had to leave her dreams behind.
Apart from this, their union was also plagued with infidelity rumors and betrayals of the heart, which Jada shed light on during an episode of her show.
"I'm asked a lot about, 'Is there infidelity in your relationship with Will? And it's like, 'No, but there've been other betrayals of the heart that have been far bigger than I could even think in regards to an infidelity situation. When you talk about contempt, or resentment or neglect ― that can just tear your world apart."
THEIR LOVE STORY
Jada and Will's love story began in 1994 when she met him on the set of "Fresh Prince of Bel-Air." She auditioned to be his girlfriend, but their height difference stopped her from getting the role.
A year after that, they began dating. At the time, Jada was starring in "A Different World," while Will was still married to his first wife, Sheree Fletcher.
Will and Sheree's marriage ended in 1995, and by 1997 he and Jada tied the knot. She was three months pregnant with their first child.
WEIRD THINGS ABOUT WILL AND JADA-PINKETT SMITH'S MARRIAGE
Will and Jada's marriage doesn't follow the pattern of most traditional marriages, and here are a few truths to prove that.
She enjoys watching his sex scenes in movies;
Jada isn't bothered if he's attracted to other women;
They enjoy talking about their sex life openly;
Will and Jada enjoy date night in their backyard, rather than going to restaurants.
They never seem to agree on anything.
We have to admit, Will and Jada have an orthodox kind of marriage, but if that has been what has kept them strong for more than two decades, who are we to disagree?
Please fill in your e-mail so we can share with you our top stories!