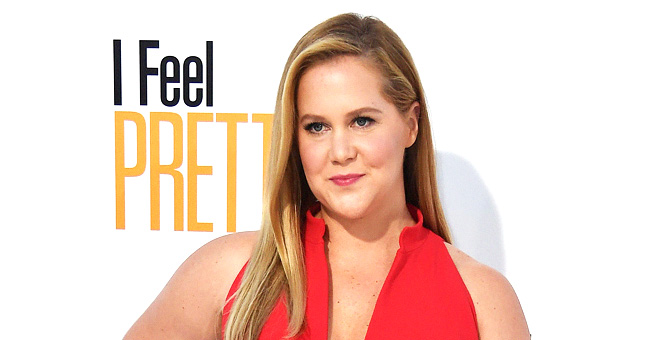 Getty Images
Amy Schumer Gets Emotional about End of Maternity Leave & Shares Sleepy Photo with Son Gene

Back to Work! Amy Schumer is ready to end her maternity leave, but she's emotional about it and would miss napping with her son, Gene.
Standard maternity leave is three months, and for Amy Schumer, her time off has elapsed. It's time for her to head back to the world of stand-up comedy, and while she's excited, the new mum is also feeling sad.
SCHUMER HAS MIXED EMOTIONS
In an Instagram post on Wednesday, Schumer shared an adorable snap of herself and 3-month-old son, Gene Attell, taking a nap on a couch. They slept soundly while their puppy, Tati, looked at whoever was capturing the moment.
The actress-comedian wrote alongside the photo,
"Back to work this week. Feeling like, [flushed, heartbroken, sad, excited]."
Fellow mums' took to the comment section to show their support, and one of them wrote,
"I know the heartache, it's real." Another commented, "That's the sweetest thing I've seen. We'll get you through today at least."
SCHUMER GOT MOM-SHAMED FOR RETURNING TO WORK EARLIER
While the first-time-mum has mixed emotions about leaving Gene to return to work, it's not the first time she's doing it. Two weeks after she delivered, the actress went for a stand-up comedy gig, and when she shared the photo on Instagram, it brought on a lot of criticisms.
One angry follower wrote,
"Already? That's insane and inhuman. Contract or not, you deserve to be allowed at least six weeks for maternity."
Another commented,
"Let the stitches dissolve first. I'm still on my couch, and my youngest is three."
Schumer didn't respond to the comments, but in a separate post, she sent out love to all the mums who mum-shamed her.
SHE HAD A DIFFICULT PREGNANCY
The "Growing" star announced she was expecting her first child with her husband, Chris Fischer, last October. The pregnancy was difficult as the actress suffered from hyperemesis gravidarum, a severe case of morning sickness.
In May, the "Trainwreck" star gave birth to Gene, and in her first Instagram post after delivery, she wrote concerning hyperemesis,
"I threw up violently and felt sick mostly every day of my pregnancy. Hyperemesis is real, and it's awful. But… the second you give birth, it's gone."
Since then, Schumer has enjoyed every moment with her son. Although the mum-of-one is conflicted about leaving her baby to return to work, she takes comfort in the knowledge that she'll return to him every day and have "Take your kid to work" moments with Gene.
Please fill in your e-mail so we can share with you our top stories!