'America's Got Talent' Hosts as Doting Parents: Happy Times and Hardships They Had to Deal With
The hosts on "America's Got Talent" form an integral part of the show as they announce, talk to, and encourage the hardworking contestants week after week. But when it comes to their children, they pull out all the stops to ensure their happiness and wellbeing.
TERRY CREWS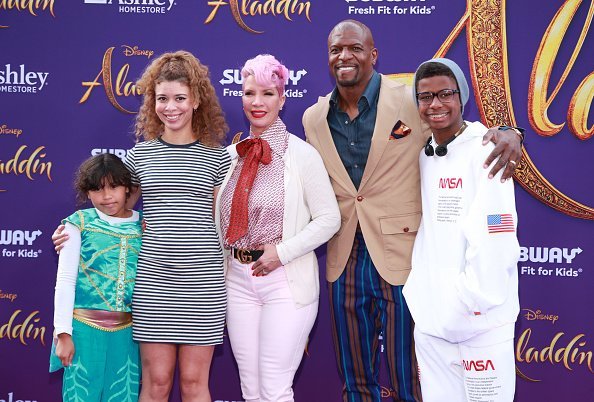 Terry is a former NFL player, an actor, and an author, but his most important job of all is being a husband and father to his five children. 
Terry and his wife, Rebecca King-Crews got married on July 29, 1990, and have since grown to a family of seven, with their youngest child, Isaiah born in 2007 joining his four sisters, Azriel, Naomi, Tera, and Wynfrey.
While the entire family often accompanies Terry to events, shows, and premieres, Terry's children follow their paths in life.
Azriel decided on a career similar to that of her acting father and gospel singing mother and described herself on her Instagram bio as an "Actress ~ Singer ~ Creator ~ Makeup [artist]." With five acting credits to date, Azriel first got used to the cameras when the family had their own show "The Family Crews" in 2011. Since then, Azriel appeared in the television series "Crashing," "High Maintenance" and "I Ship It," in 2019.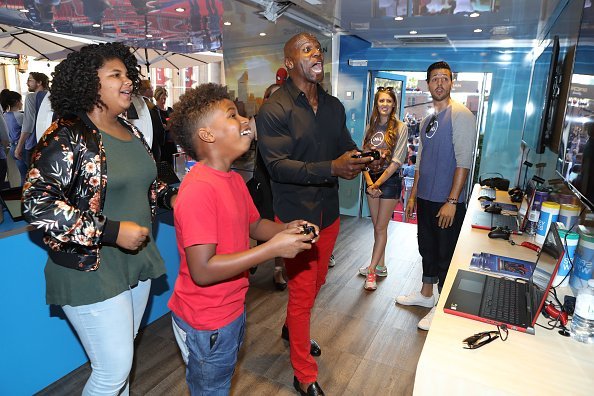 However, Terry and Rebecca could have more children in the future. After they first got married, the couple discussed adopting a child but instead had five of their own.
"It was something that I always felt kind of called to do. I would see ads in magazines, and I would just stare at them like, 'I'm going to do that one day.' We got to number five and decided we were done making our own. Our joke is we're going to get one from someone else. Our kids are harassing us. They are like, 'When are we going to do it?'" Rebecca told Us Weekly in 2016.
REGIS PHILBIN
Regis and his wife, Joy, are the proud parents of four grown children, Daniel, Joanna, J.J., and Amy. While J.J. and Joanna followed in their father's footsteps, Amy kept herself out of the limelight and reportedly pursued a singing career.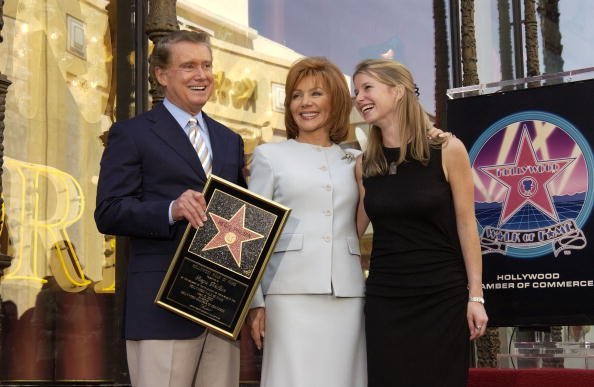 Sadly, Daniel died at the age of 49 from natural causes. Daniel had a spinal cord defect that kept him bound in a wheelchair throughout his life and also had both his legs amputated. 
None the less, the disability didn't keep Daniel from making a positive difference in the world. He worked for the Department of Defense for years and became one of several people with disabilities honored for his contributions related to the 9/11 terrorist attacks.
J.J. earned a Bachelor's degree from the University of Notre Dame and had since built a successful career as screenwriter and producer in Hollywood. Known for her work on the 2003 television series, "The O.C.," "New Girl" in 2011, and "Single Parents" in 2018, the actress married Michael Schur on October 9, 2005, and together they have two children, William Xavier, and Ivy Elizabeth.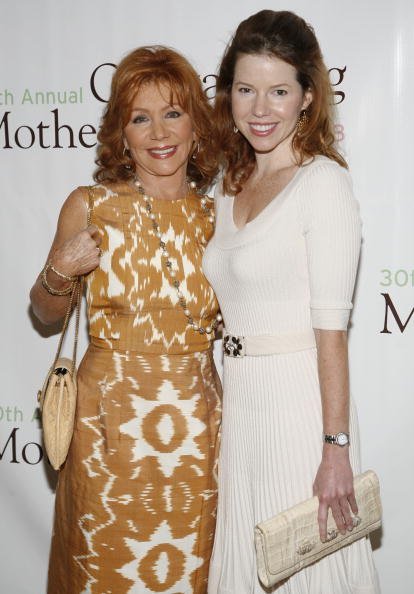 Joanna, on the other hand, attended Brown University before she earned her Master's degree at the University of Notre Dame. Since then, she became an accomplished author who's published books include Rules of Summer, Since Last Summer, and The Daughters Take the Stage series.
TYRA BANKS
Before Tyra Banks split for her boyfriend, Erik Asla in October 2017, the couple welcomed a son, York via a surrogate in January 2016, but the road that led to Tyra holding her baby for the first time was not an easy one.
When Tyra and Erik failed to conceive naturally, Tyra decided to undergo IVF treatments. For about a year and a half, Tyra hoped that the treatments would deliver the desired result, but it never did, as her mother, Carolyn London recalled during an interview with PEOPLE in March 2018.
"It hurt me so much to watch her struggle through that. She set up a nursery, and in the bathroom, she put a tile in the floor that said, 'Mommy Already Loves You.' And then she found out the IVF had failed. It ripped my heart out," Carolyn said.
Then Tyra decided that the failed treatments had too much of an impact on her health, and that's when she and Erik turned to surrogacy.
"Unfortunately, I don't have embryos frozen because I want three kids. I think that was the end. I think I probably could've kept going, but I just think it wasn't healthy for my body because of less eggs and less eggs and less eggs, you know, every month. But I'm so happy," Tyra said.
Since York's birth, Carolyn spends as much time with her grandson as she can, and the pair have already grown close, as Tyra added, "Me and Nana and York, we get in the bed together, and it's like, wow, this is three generations, you know? And we spend so much time together he now calls us Nana Mama."
NICK CANNON
Nick and Mariah Carey got married on April 30, 2008, and announced Mariah's pregnancy in October 2010, which Nick called "the greatest gift on earth." Only later did the couple confirm suspicions that Mariah expected twins.
Shortly before the pair welcomed their twins Monroe and Moroccan to the world, Nick correctly predicted their date of birth when he co-hosted on "The Talk" and said, "I'm not trying to be a psychic, but we renew our vows every year so … It's probably going to be in the hospital this year. I can feel it. We got the minister coming in, so this gown will not be a wedding gown, but a hospital gown."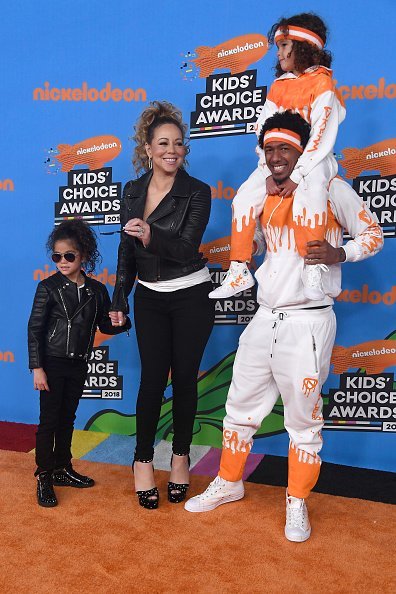 After Nick and Mariah's divorce in 2016, he had another son with Brittany Bell. When she gave birth to Golden "Sagon" Cannon on February 22, 2017, the talent show host couldn't hold back the tears.
"Weeping may endure for a night, but Joy cometh in the morning! No matter how hard the world may hit you, God always reminds us of our purpose! #TrueHappiness Welcome to Earth Son! Golden "Sagon" Cannon 2/21/17 #Awakened," Nick captioned the now-deleted black-and-white picture with newborn Sagon.
JERRY SPRINGER
When Jerry Springer stepped off the dance floor after doing the Waltz on "Dancing With The Stars" in October 2006, fans got to see the family man and doting father in Jerry for the first time as he gave his daughter, Katie a hug and a kiss.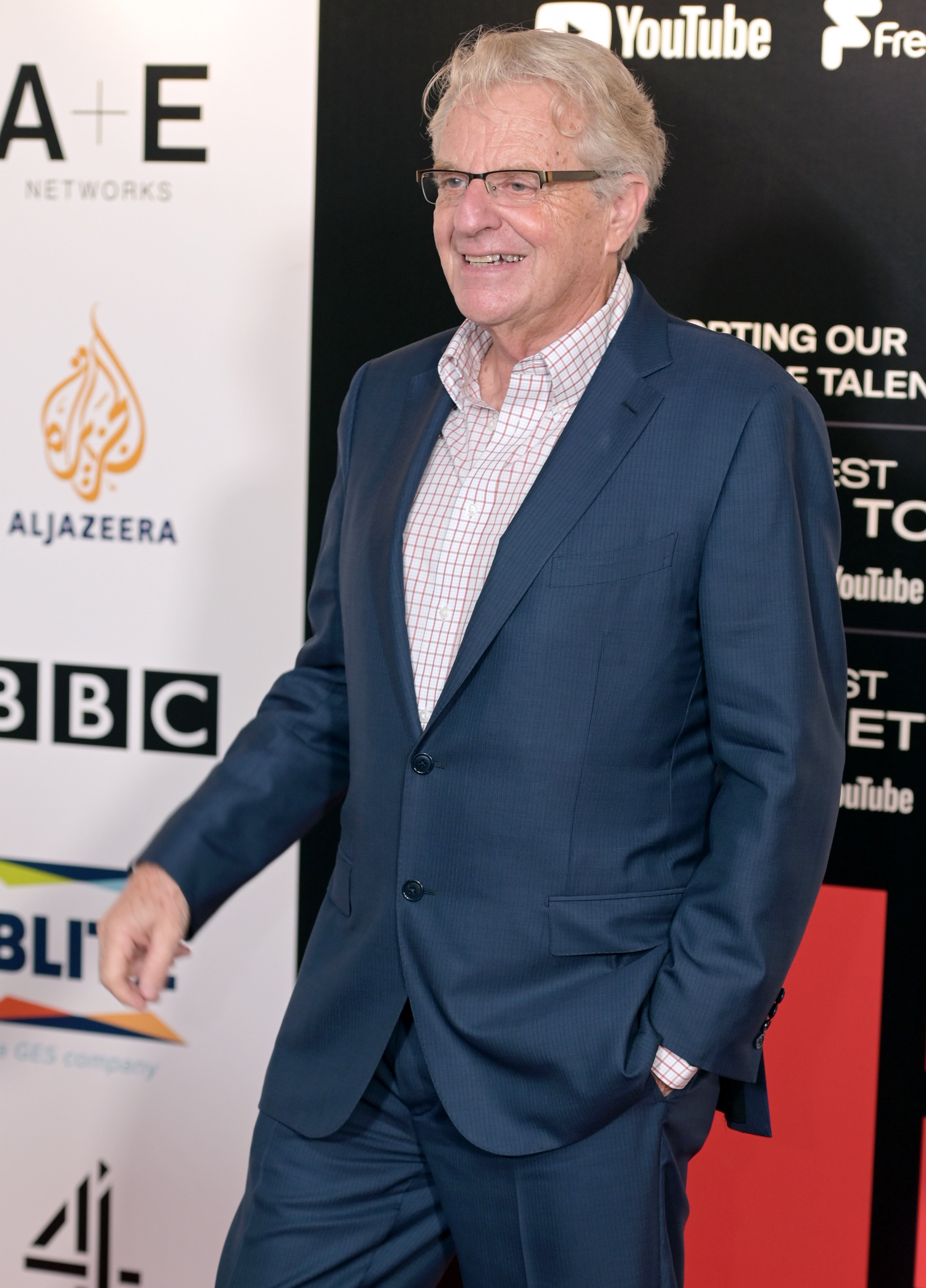 "I've been in front of a camera for 30 years," Jerry told Access. "And that was the best one-and-a-half minutes on television I've ever had personally because I was dancing for an audience of one."
Katie, along with the rest of "Dancing With The Stars" fans felt particularly moved by her father's dance and added, "It started, and the tears welled up in my eyes, and it was a beautiful dance. I do think he was robbed, I do think he should have gotten all 10s, but you know, I'm biased."
While Katie is legally blind and deaf in one ear, she was also born without nasal passages, which got fixed with surgery after her birth. Despite the physical disabilities, Katie has a fulfilling life and works as an assistant teacher at Park School in Chicago, where she dedicates her time to children with special needs.
"I love what I do," Katie said. "And I get a lot out of it. I remember on occasion being in the worst mood, walking into the school, by the end of the day I'm humming."
Before the start of season 14 of "America's Got Talent," the show announced the replacement judges for Mel B and Heidi Klum that exited the show after its 13th season.
However, fans didn't quite agree with the show's choice of new judges and didn't hesitate in voicing their opinions in no uncertain terms.