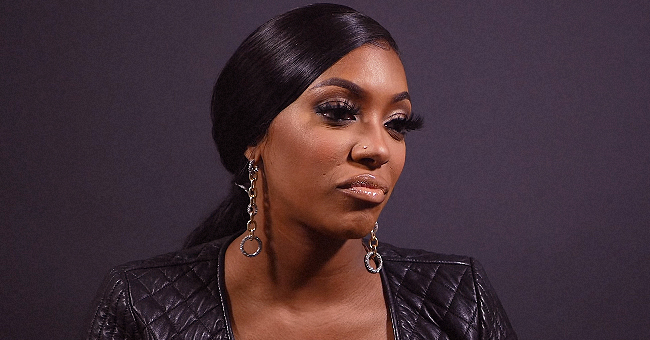 Youtube/EBONY Magazine
RHOA Star Porsha Williams Drops $28K to Settle Outstanding State Tax Bill: Report

Porsha Williams of "Real Housewives of Atlanta" was recently freed from the tax lien filed against her, after paying a hefty amount to pay her state taxes.
Porsha Williams shelled out $28,000 to pay off a pending tax bill that covered her state taxes. The Georgia Department of Revenue released the tax lien filed against the actress, which documents her payment of the said taxes.
Documents showed that the "Real Housewives of Atlanta" star was accused of being in debt of $27,846.34 for the year 2017 alone. Earlier this year, Williams was given a federal tax lien that showed she owed $240,624.10 for the years 2009, 2011, 2012, 2015, and 2017.
According to papers obtained by the Daily Mail, Williams' properties are at stake unless her debt is settled. The government threatened to take her assets in due time. The notice read:
"We have made a demand for payment of this liability, but it remains unpaid." It also stated: "Therefore, there is a lien in favor of the United States on all property and rights to property belonging to this taxpayer for the amount of these taxes, and additional penalties, interest, and costs that may accrue."
The actress previously experienced financial problems after her divorce from former NFL star, Kordell Stewart, in 2013. Rumor had it that Williams had nothing left and owed people left and right at that time.
"Porsha was basically broke when she walked away from her marriage. She didn't want anything from the divorce," a source told Radar Online. "Some of those debts her husband was responsible for, but it all came back to her."
Earlier this year, Williams announced her pregnancy after keeping it a secret from the "Real Housewives of Atlanta" cast. According to the actress, her reason behind the secrecy was because of her previous miscarriages.
"So to me, it's not going to be real, real until I go to the first appointment and everything's okay," she said.
Williams made the big reveal with the help of a Japanese staff and NeNe Leakes, who helped her play a game and say "I'm pregnant" in Japanese. Everyone was delighted to hear the news and see their co-star happy.
Please fill in your e-mail so we can share with you our top stories!