Toni Braxton's New Haircut Video Sparks Skin Bleaching Comments after Birdman Breakup Rumors
Toni Braxton's recent video on Instagram elicited strong criticism by her fans.
R&B diva Toni Braxton posted a video clip on her Instagram account, but the reaction she got was not what she had expected.
Toni was strongly criticized by her fans who accuse her of bleaching her skin to make herself look whiter.
Toni's skin is significantly paler than it was at the beginning of her career.
THE VIDEO THAT STARTED IT ALL
The controversial clip shows the singer waking up, with no makeup on, and she looks amazingly lovely and youthful.
What was supposed to be the center of attention was Toni's new pixie cut, but many focused instead on her unnaturally pale-looking skin.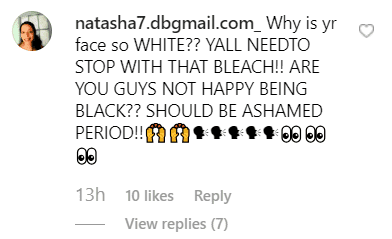 TONI BRAXTON ACCUSED OF BLEACHING HER SKIN
A series of less flattering comments were added to the post by indignant fans who point out that Toni's skin is significantly paler than it was at the beginning of her career.


ASHAMED OF BEING BLACK?
One fan went so far as to ask Toni if she was ashamed of being black. Several black stars have been accused of bleaching their skin, a dangerous process, and a bad example for young black women.

OTHER FANS LOVED THE NEW LOOK
While some were angered by the singer's pale complexion, other's enthused about her youthful looks.
"The short hairstyle is BACK!!! But let's talk about that natural beauty tho..you stay drinking the foundation of youth!"
"The queen of short hair n my favorite female singer of all time"
"Natural beauty, flawless skin, and the short hair is back  Thanks for blessing my timeline."
TONI BRAXTON ON NEW TOUR
The the-ever-popular singer is currently touring with her  As Long As I Live show, and will be going international with concerts scheduled for London and South Africa,
Whatever the opinions, the truth is that Toni is as lovely as ever, and her stage presence is dynamic. We can't wait to hear more of that velvet voice.
.
Toni Braxton and Birdman appear to reconcile after their broken engagement https://t.co/mKjTIytrVL pic.twitter.com/yRCukOa97H

— Page Six (@PageSix) January 27, 2019
IN AND OUT OF LOVE?
While some are discussing Toni Braxton's haircut and complexion we are wondering about the diva's love life.
Is Toni still engaged to Birdman? Toni started dating longtime-friend rapper Birdman in May 2016, and in February 2018, they announced their engagement.
However, rumors quickly spread that the engagement was off and that Toni had lost the engagement ring.
Toni has finally laid all rumors to rest and confirmed that her relationship with Birdman is solid, going strong. Wedding bells, anyone?