Meet Lauryn 'Pumpkin' Shannon's Husband and Their Beautiful Daughter Ella
Lauryn "Pumpkin" Shannon was first shoved into the spotlight as part of the reality show "Here Comes Honey Boo Boo." Now she's a mother and wife doing her best to lead a family while taking care of her little sister and dealing with her mother's addiction.
Lauryn "Pumpkin" Shannon is the third child of Mama June Shannon, star of the reality shows "Toddlers & Tiaras," "Here Comes Honey Boo Boo" and "Mama June: From Not to Hot."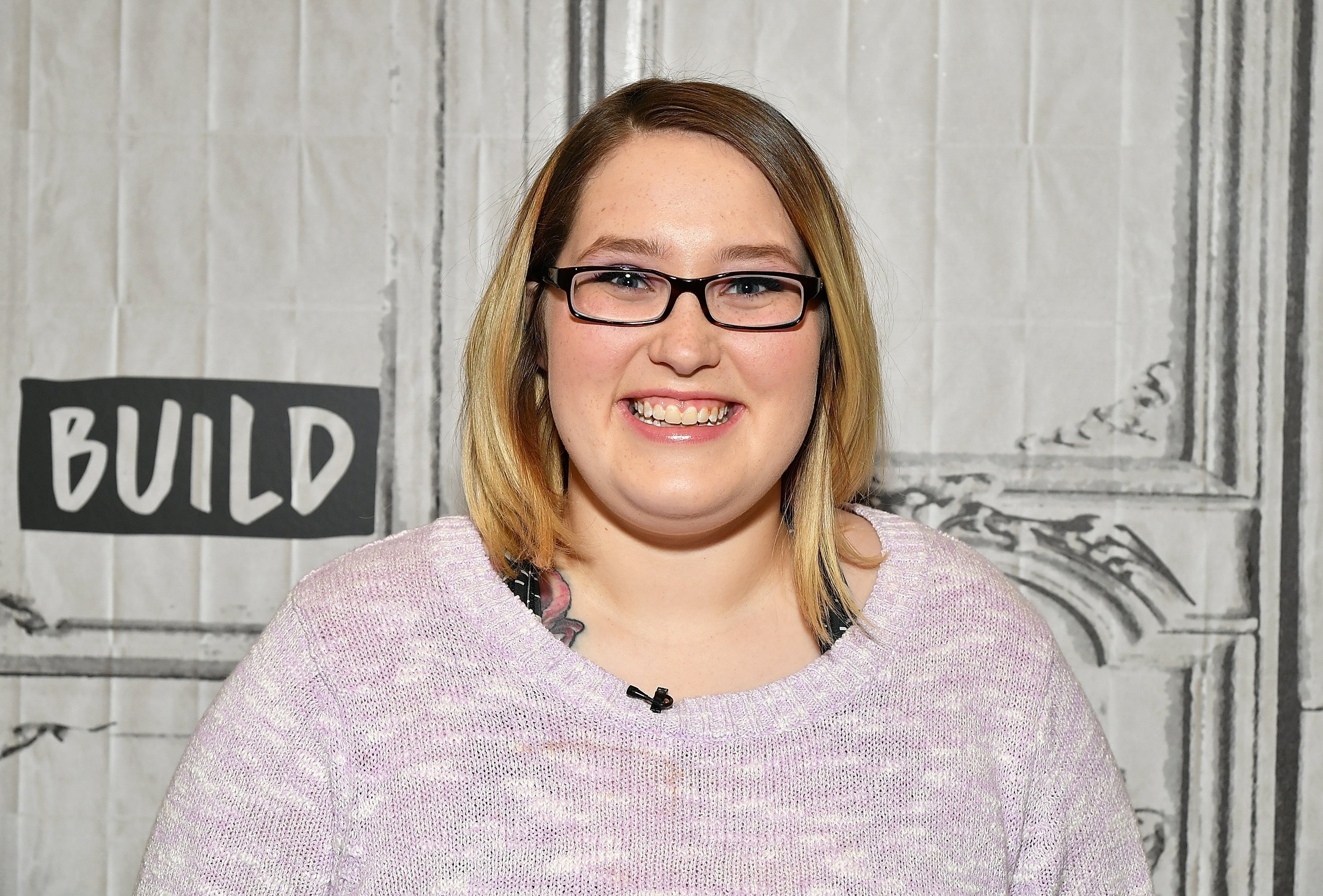 The 19-year-old welcomed her first child and got married in the past two years, here's are some details about her husband and their adorable daughter.
THE BEGINNING OF JOSH AND LAURYN'S RELATIONSHIP
Although it is not clear how did they meet, Joshua, a mechanic, and Lauryn started dating in March 2015 when Lauryn was still a high school student.
He proposed after only nine months, two days before Christmas 2015 at a local Bay Breeze seafood restaurant.
At the time, Mama June told TMZ that she approved of the relationship because Josh and Lauryn were taking things slow—meaning they were saving themselves for marriage—and they would get married after Lauryn turned 18.
People criticized June for allowing Lauryn to get engaged so young, as she was one month away from her 16th birthday and Josh was 19. However, the age of consent in Georgia is 16, so technically, they didn't break any law.
UNPLANNED PREGNANCY
Despite Mama June's belief of her daughter saving herself for marriage, Lauryn surprised everyone when she revealed her pregnancy in August 2017.
"I'm really excited to be a new mom, but there are some challenges that I'm going to have to face," Pumpkin said in a video shared on WE tv's website. "I'm really nervous about having a baby because it does have to come out of my hoo-ha."
Neither Josh nor Mama June were happy to hear the news at first.
While he asked Lauryn to take more pregnancy tests to be sure, Mama June expressed her concern at Josh' inability to support her grandchild.
"Josh gets on my ever-loving last [expletive] damn nerve," she said on their reality show. Adding:
"I told him he needs to get a better job if he's going to support my grandchild. Every time he thinks that I let my guard down, I'll be right behind him saying, 'Boom [expletive].' Pumpkin knows ain't none of my babies' daddies stuck around. But I don't want the same thing to happen to her."
WELCOMING THE NEW MEMBER OF THE FAMILY
Lauryn gave birth to a baby girl named Ella Grace on December 8, 2017.
She announced the good news with a photo of the newborn captioned:
"Today at 5:01 am me and josh officially became parents to a precious 7lb 14oz baby girl. Everyone meet Ella Grace Efird."
Two months later, Lauryn opened for the first time about motherhood in an interview with US Weekly, revealing that "the hardest thing about having a baby was having to push."
The new mom confessed that although she wanted to have children at a young age, she never planned to be a teen mom and in an ideal world, would have waited to be around 24.
"I don't condone teen pregnancy, but I like the fact that I'm going to be able to grow up with my daughter," she said, adding that she and Efird want to have three more kids.
"I honestly didn't know that I could love a little person so much," Shannon continued. "I want her to grow up and not listen to what others have to say, and if she wants to do something, go after it!
Lauryn said the best advice that her mother gave her was to sleep at the same time the baby, and revealed that Mama June was happy welcoming a granddaughter because she "absolutely loves Ella."
GETTING HITCHED IN VEGAS
Although Lauryn and Josh didn't keep their promise of saving themselves until marriage, they did wait until she was 18 to get officially married.
The couple tied the knot in Las Vegas on April 30, 2018, when baby Ella was four-months-old.
An Elvis impersonator officiated the ceremony, and the guest list was small: Mama June and her boyfriend Geno, Lauryn's sister Alana "Honey BooBoo," baby Ella, aunt Dodo, and cousin Amber.
"We were at a stage in our relationship where we needed things to change and be married and be able to work as a couple, you know?" Shannon told US Weekly. "Me and Josh have been together for a very long time, and now he's the father of my child, and you know, 'I do' is the start of now and forever."
After the ceremony, the group celebrated with an Italian dinner at Buca di Beppo, where the bride and groom enjoyed a red velvet and Italian cream wedding cake.
STEPPING UP FOR HER FAMILY
At 19, Lauryn "Pumpkin" Shannon is juggling a family, a reality show, and recently was awarded guardianship of her 13-year-old sister Alana, as their mother deals with the law.
Earlier this year, Lauryn and Alana staged an intervention for their mom, encouraging her to seek help and get into rehab for her physical and mental health. However, June spent only one day in the facility before signing off.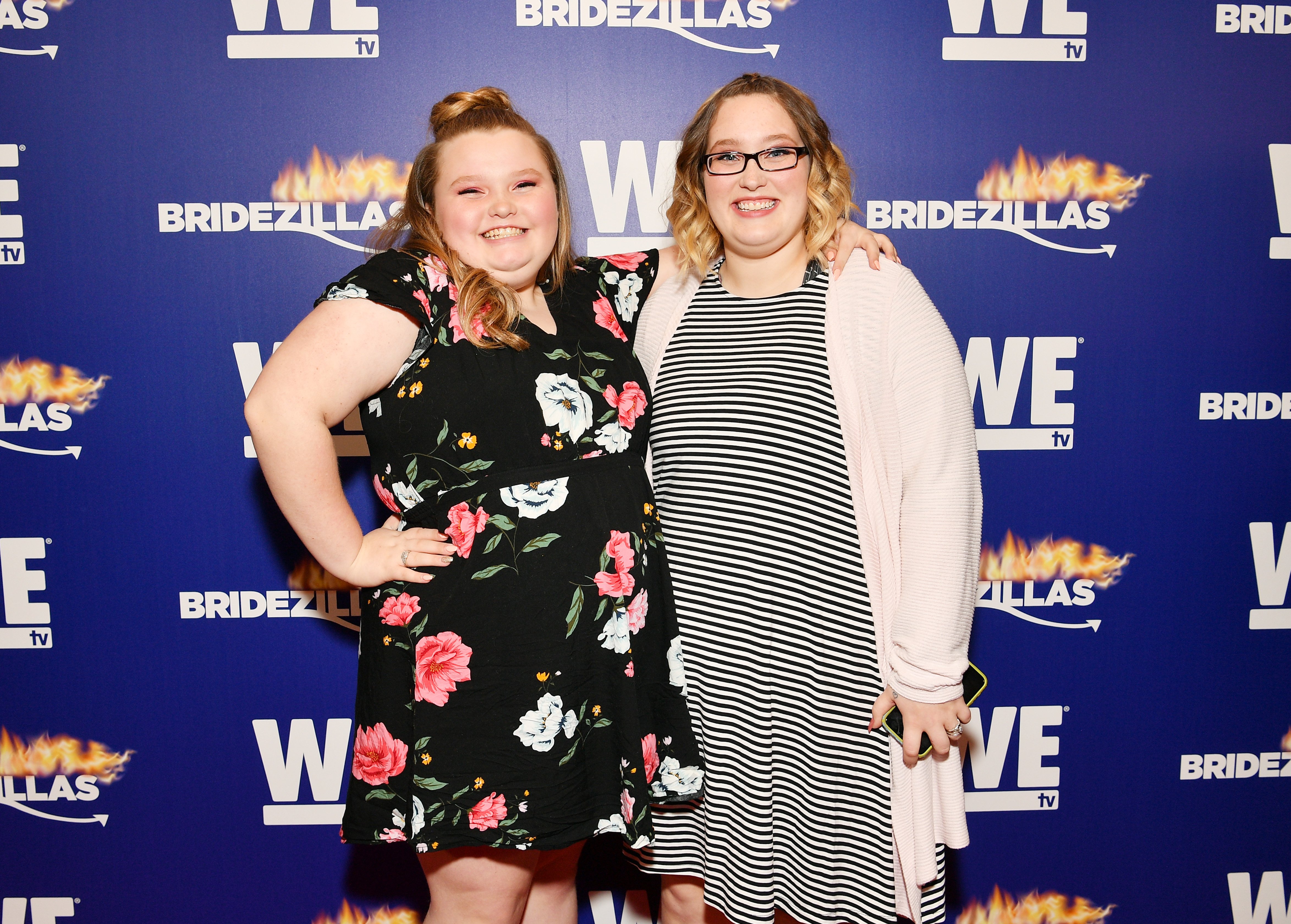 A few days later, June and her boyfriend Geno were arrested on charges for drug possession in Alabama.
Geno also faced domestic violence charges after allegedly threatening to kill June.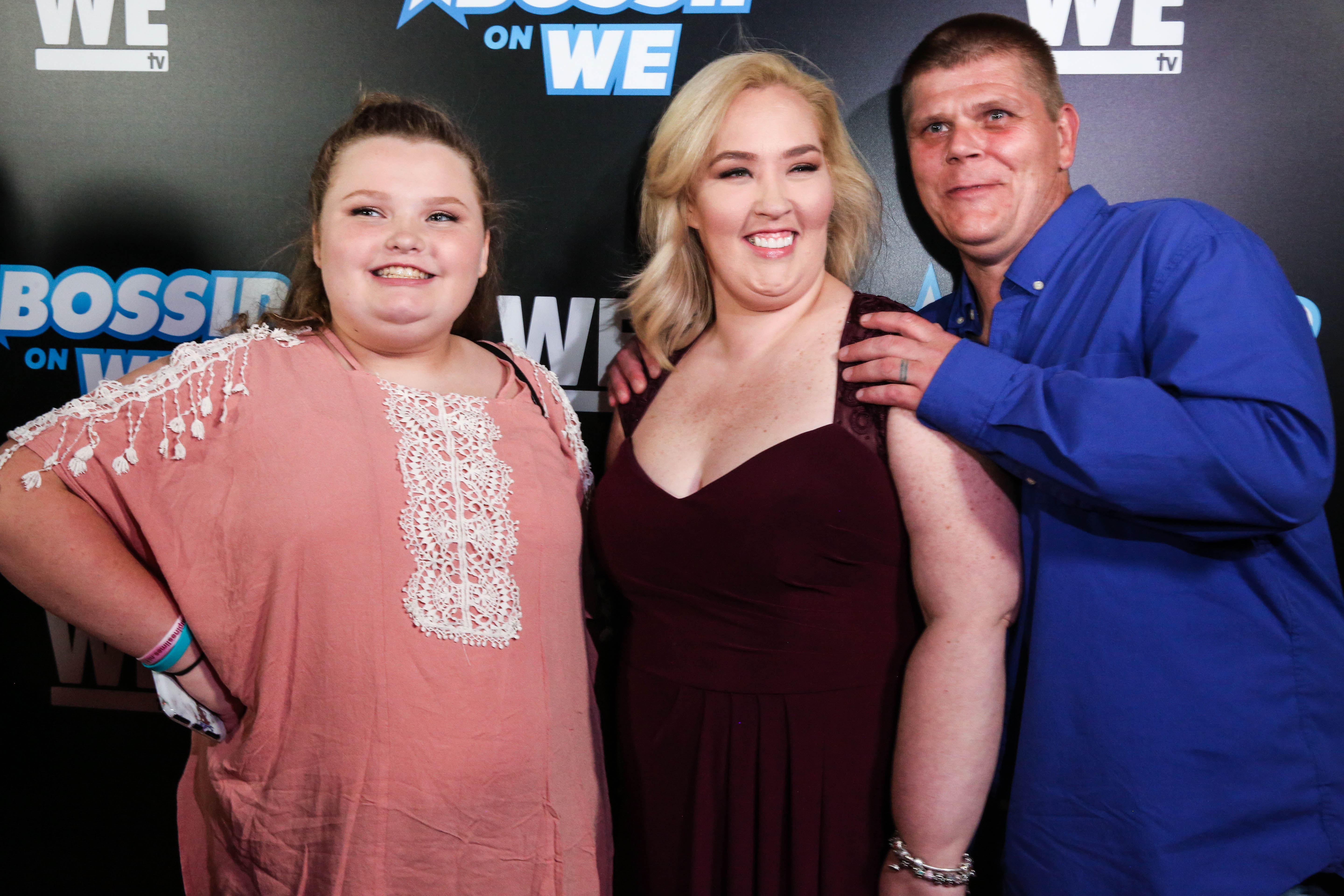 According to reports, Lauryn and Alana are keeping their distance from their mother at the moment, while June is ignoring a judge's order to stay away from Gene, as they enjoy the casino life.