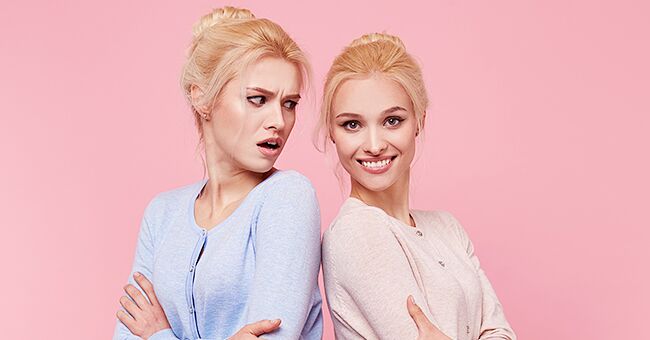 shutterstock.com
Daily Joke: A Man Married to One Half of Identical Twins Explains Why He's Filing for Divorce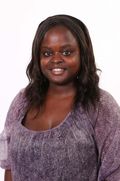 Identical twins have the ability to fool people who can't tell them apart. The lives of twins only get funny when you discover the kind of situations families with multiples can find themselves in. Here are a few jokes about twins.
When you find your favorite twin
Dan married one of a pair of identical twin girls. Less than a year later, he was in court filing for a divorce. "OK," the judge said, "Tell the court why you want a divorce."
"Well, your honor," Dan started, "Every once in a while my sister in law would come over for a visit, and because she and my wife are so identical looking, every once in a while I'd end up making love to her by mistake."
"Surely there must be some difference between the two women," the judge said. "You'd better believe there is a difference, your honor. That's why I want the divorce," he replied.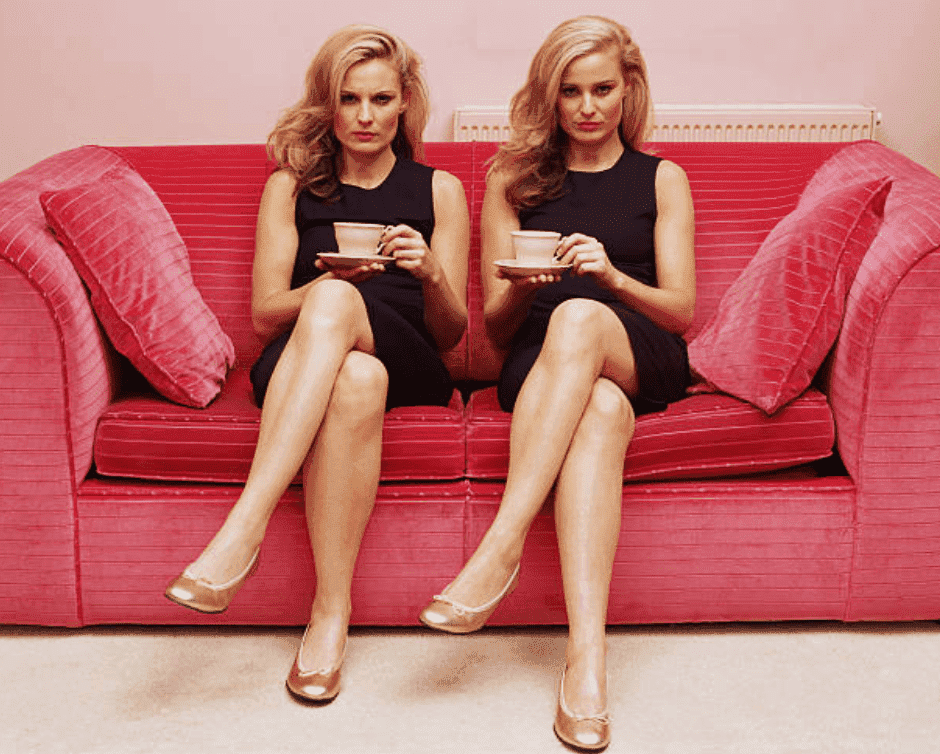 Twin sisters drinking a cup of tea while sitting on a couch | Source: Getty Images
What's in a name?
A woman who is three months pregnant falls into a deep coma. Six months later, she awakes and asks the doctor about her baby.
Doctor: You had twins, a boy and a girl, and they are both fine. Luckily, your brother named them for you.
Woman: Oh no! Not my brother! He's an idiot! What did he name the girl?
Doctor: Denise.
Woman: Well that isn't so bad. What did he name the boy?
Doctor: Denephew.
More children than he can handle
Four men are in the hospital waiting room because their wives are having babies. A nurse goes up to the first guy and says, "Congratulations! You're the father of twins."
"That's odd," answers the man. "I work for the Minnesota Twins!" A nurse says to the second guy, "Congratulations! You're the father of triplets!"
"That's weird," answers the second man. "I work for the 3M company!"
A nurse tells the third man, "Congratulations! You're the father of quadruplets!"
"That's strange," he answers. "I work for the Four Seasons hotel!"
The last man is groaning and banging his head against the wall. "What's wrong?" the others ask. "I work for 7 Up!"
Ways to get blocked on social media
So my cousin is having twins...
She posted "I'm expecting twins" so I commented, finally two kids from the same man. She blocked me.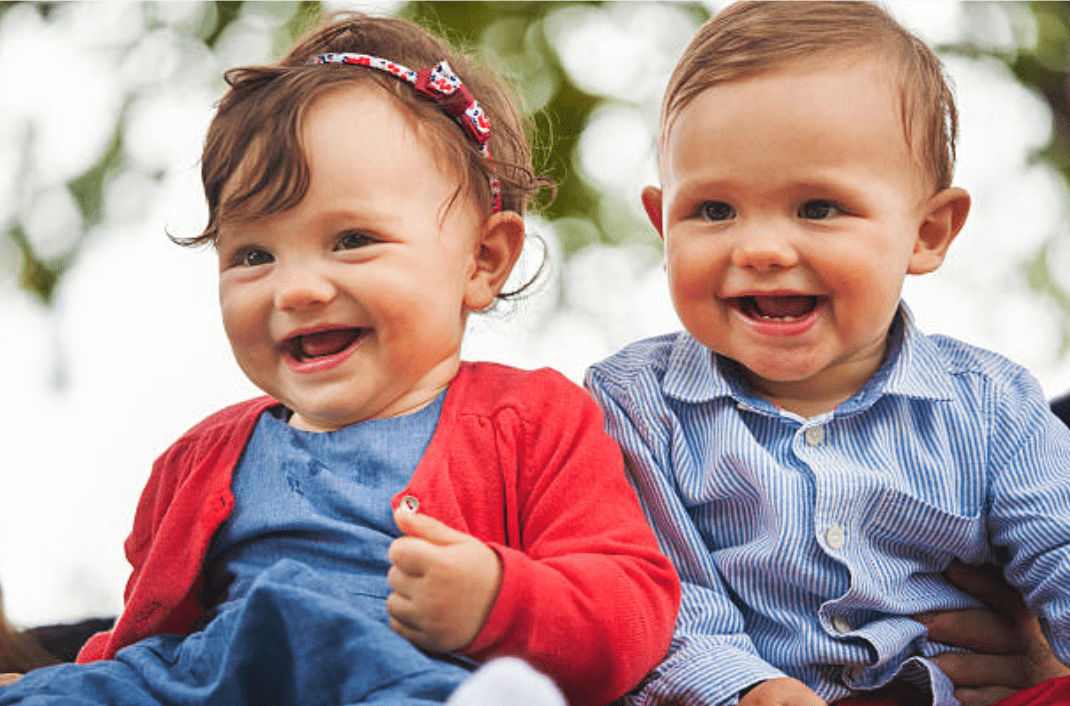 Twin boy and girl wearing red smile for picture | Source: Getty Images
Siblings always have each other's backs
I had 2 Chinese friends who were twins.
One day, a bully came up to him and demanded their lunch money, but they quickly beat the bully up.
The bully really messed with the Wong kids.
Please fill in your e-mail so we can share with you our top stories!