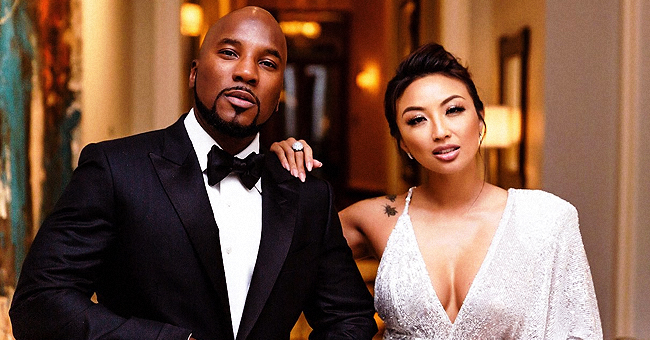 Twitter/JawnMurray
Meet Jeezy, Rapper Officially Dating 'the Real' Co-Host Jeannie Mai after Freddy Harteis Divorce
Jeannie Mai and Young Jeezy debut a the inaugural SnoBall Gala as a couple.
"The Real" co-host Jeannie Mai and rapper Young Jeezy have finally come out as an official couple at his fundraising event the SnoBall Gala.
The two were rumored to be quietly dating for a year but had kept their romance under wraps until now.
JEEZY HAS BEEN A GUEST ON "THE REAL" SEVERAL TIMES
Jeezy has been a guest on "The Real" several times over the past year, and the couple shares a deep commitment to the community.
Jeannie is a fervent advocate against human trafficking and sexual abuse, while Jeezy is the founder of Street Dreamz Foundation, a non-profit organization that encourages at-risk youth to choose a positive path.
Anyone seeing them together cannot miss the undeniable chemistry between these two
DEBUT AT THE SNOBALL GALA
Jeezy organized the SnoBall Gala to raise money for inner-city children, and the guest list was star-studded, but the brightest of them all glowed on his arm. For the first time, Jeezy and Mai presented themselves as a couple in love
FANS GUSH OVER BUDDING ROMANCE
Mai and Jeezy's fans couldn't be happier about the news, and couldn't stop gushing over the romance on social media:
"Jeannie Mai and Young Jeezy look amazing af together they match each other."
"They make a beautiful couple. I'm here for this!"
JEEZY AND JEANNIE MAI - WORLDS APART
At first sight, Jeeezie and Jeannie seem to be worlds apart. The stylist and TV personality has been immersed in the fashion world, while the rapper rose up through the tough streets of the South and even dabbled in drug dealing.
But anyone seeing them together cannot miss the undeniable chemistry between these two
Jeezy is Mai's first official plunge into romance since her divorce from Freddy Harteis after 10 years of marriage.
JEANNIE MAI'S HEARTBREAK OVER DIVORCE
Jeannie Mai and Freddy Harteis broke up in October 2018, and the TV personality is still reeling from the pain of the separation.
The couple had been together for 10 years, and Mai revealed that if she could have a do-over she wouldn't have married Harteis.
Mai explained that the split was amicable, ad mainly due to the fact that Harteis wanted to have children and she didn't.
Hartneis has moved on, and six months after their separation he announced that his girlfriend Lindsay Toole is expecting their first child.
Now Mai seems to have found love again beside Young Jeezy and we wish the new couple all the best.
Please fill in your e-mail so we can share with you our top stories!