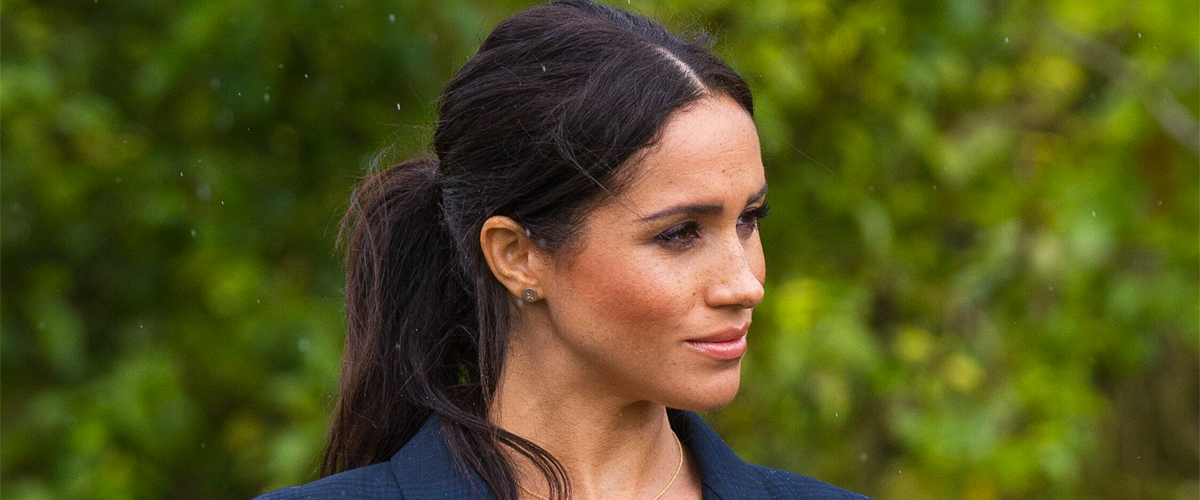 Getty Images
Inside Meghan Markle's Complicated Relationship with Her Father

Duchess Meghan Markle, best known for playing Rachel Zane on "Suits" from 2011 to 2017, has had a very difficult relationship with her father, Thomas, for some time.
Ever since Meghan and Prince Harry's romance hit the spotlight, her relationship with her family, especially with her father, has been a matter of discussion. However, it was not as negative as it is nowadays.
Thomas' romance with Doria Ragland
Thomas and Doria Ragland, the Duchess' mother, met each other in the late 70s and welcomed their only child, Meghan, on August 4, 1981. Growing up, Thomas was a very caring father who embraced her biracial identity.
In an essay she wrote for Elle, Meghan revealed that he modified a set of Barbie dolls she received as a Christmas gift so that the mom doll was black, the dad doll was white, and the child was biracial.
Embracing his daughter's biracial identity
Years later, her seventh grade English teacher asked her to check the box for Caucasian on a mandatory census, but she left the box unmarked.
"When I went home that night, I told my dad what had happened. He said the words that have always stayed with me: 'If that happens again, you draw your own box,'" Meghan added on the Elle article.
Supporting Meghan even after divorcing Doria
Sadly, Meghan's parents got divorced when she was only six years old and, as a result, she stayed at Doria's house. Thankfully, Thomas was never absent as he would take her to her workplace: the set of "Married … with Children."
"Every day after school for 10 years, I was on the set of 'Married... with Children,' which is a really funny and perverse place for a little girl in a Catholic school uniform to grow up," the Duchess of Sussex told Esquire.
Helping Meghan financially
Things got better financially for Thomas in 1990 as he won the California State Lottery. He used some of the money on his three children (Meghan, Thomas Jr., and Samantha).
In Meghan's case, he paid a part of her tuition at the Catholic high school Immaculate Heart in Los Angeles, wherein she performed in several theatrical productions. Given Thomas' expertise with lighting and photography, he often helped with the sets.
The beginning of their problems
Thomas and Meghan's relationship was good even after she graduated from college. Unfortunately, things got tense soon after she landed her role in "Suits" as she had to leave Los Angeles for eight months of the year.
After that, her half-siblings started accusing the Duchess of abandoning her family and not helping her father, who declared bankruptcy in 2016. However, People reported that she has never stopped supporting him "in every way, including financially."
The straw that broke the camel's back
The time that their relationship made global headlines was in May 2018, only days before she and Prince Harry tied the knot. Following the tradition, Thomas was supposed to walk Meghan down the aisle.
However, Thomas admitted to staging paparazzi shots before the big day and, apart from that, he suffered a heart attack that ultimately made him call off his participation in Meghan's wedding.
He keeps doing it
If the drama between Thomas and her daughter wasn't bad enough, he attracted the world's attention once again in February 2019 by sharing a private letter that Meghan sent him.
In the document, the Duchess of Sussex begged him to stop making their problems public and complained about the way he has been handling the situation.
Even though Meghan and Harry himself have asked Thomas not to vent their estranged relationship to the media, he has not stopped doing it. One of the most recent things he did was sharing his sentiments on Archie's Christening with Daily Mail.
"I was an altar boy at age 12, a confirmed member of the Queen's church at age 14, and Archie is my new grandson, so of course I would have enjoyed being there for the blessing, wishing Archie and his parents health and happiness," the retired lighting director said.
At the moment, Meghan and Thomas' relationship is still broken. The 75-year-old man is currently living in Rosarito Beach, Baja California, Mexico.
Please fill in your e-mail so we can share with you our top stories!