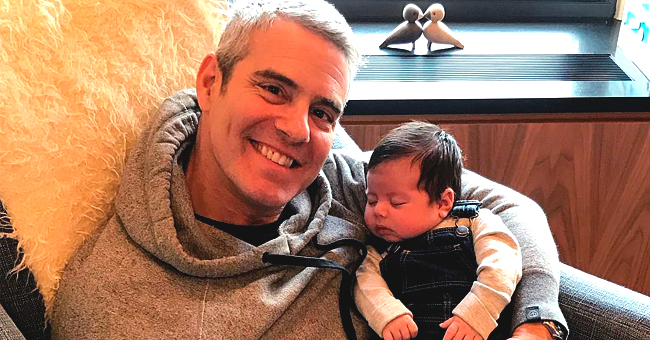 instagram.com/bravoandy
Bravo's WWHL Host Andy Cohen's Son Benjamin Kicks His Face as He Sings Grateful Dead's 'Sugaree'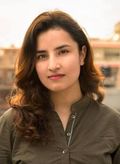 Andy Cohen posted a video of himself singing to his baby boy, Benjamin Cohen, while he kicked his face with his cute little feet. They are too cute to handle!
Cohen's life has become ten folds more interesting ever since the arrival of his baby boy in February. The "Watch What Happens Live" is enjoying the beautiful journey of fatherhood, and it is only getting more fun.
Little Benjamin makes regular appearances in his dad's Instagram with his cute antics. Recently, Cohen shared a video of himself singing "Beautiful Grace" to his son while his little one kicks his face ever so softly.
HOW FATHERHOOD HAS CHANGED COHEN
A single guy always ready to party, Cohen has a reputation for being able to have fun no matter where he is. But much of that has changed ever since his son Benjamin came into his life.
The 50-year-old welcomed his son on February 4, 2019, via surrogacy. He is raising his son as a single gay man, which is a rare feat in the entertainment industry.
Cohen officially announced that he was going to be a father for the very first time during an episode of "Watch What Happens Live" in early 2019.
"Family means everything to me, and having one of my own is something I've wanted in my heart for my entire life," he said during the show.
A BUNDLE OF JOY
In an exclusive interview with PEOPLE, Andy explained what went down when Benjamin came into this world.
"I was in the delivery room. I had been hoping that he would have a full head of hair, and he really overdelivered," he joked. "That was the first thing you see, the head of hair coming out. And I was amazed."According to the outlet, Cohen "cut Benjamin's umbilical cord himself." After the doctors cleaned him up and brought him over to the overjoyed dad, the two bonded over skin-to-skin contact.
Cohen reminisced how alert his baby boy was during the first two hours of his birth. According to him, Benjamin did not cry and he was just calm.
COHEN NEVER THOUGHT HE'D GET TO ENJOY FATHERHOOD
As a gay man who came out during the '80s, Cohen never thought fatherhood was in the cards for him.
"When I came out to my parents in 1988, my mom said she had to mourn the life that I wasn't going to be able to have. And that life meant getting married and having kids," he recalled.
Initially, Cohen wanted to have kids when he got married. But as time passed by, he realized that it was time for him to start a family, with or without tying the knot.
Please fill in your e-mail so we can share with you our top stories!